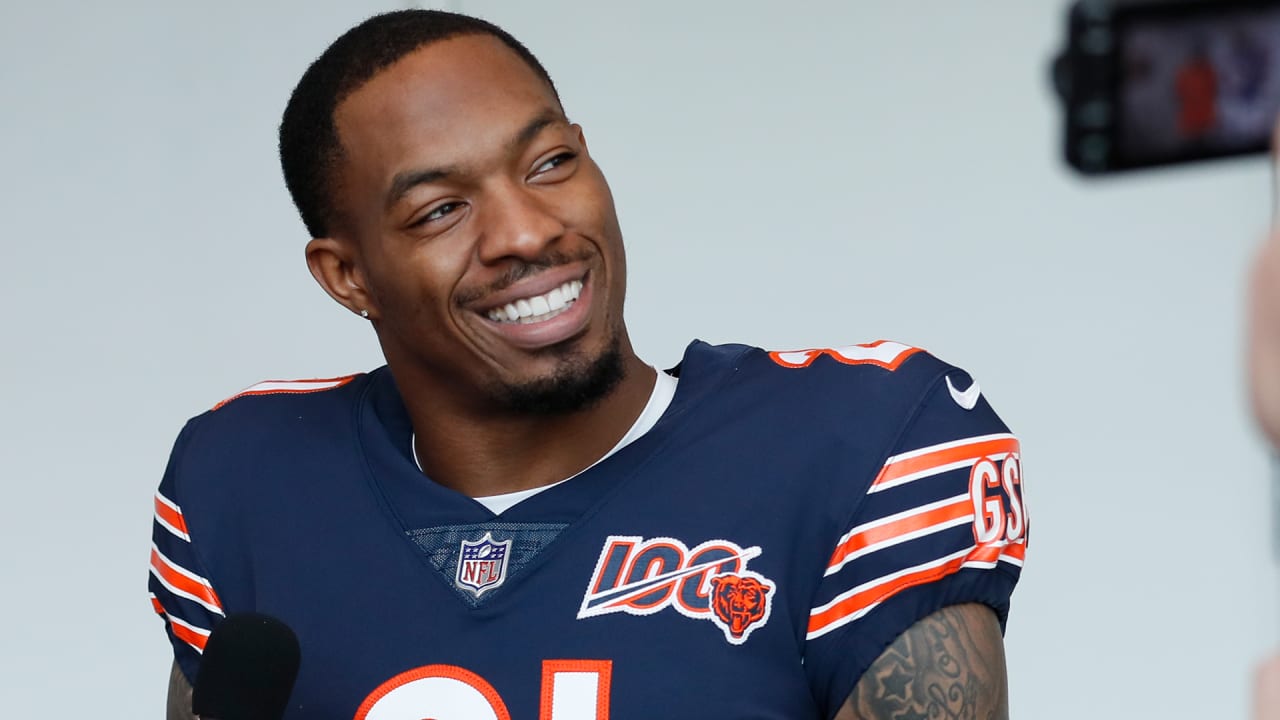 Clinton-Dix feels that he meshes perfectly with the culture the Bears established last season when they went 12-4 and won the NFC North under first-year coach Matt Nagy.
"The first couple of days I came in I was kind of the quiet kid, just trying to get comfortable and see where I fit in at," Clinton-Dix said. "Everybody here is so humble. The work ethic is unbelievable between the guys. Coach Nagy always spoke on just being you. That's what I'm doing now."
Clinton-Dix first learned about the culture at Halas Hall from his former Alabama teammate, Bears safety
Eddie Jackson
. Jackson played a big role in convincing Clinton-Dix to sign with the Bears, but quarterback
Mitchell Trubisky
also deserves some credit.
"He's one of the leaders of the team," Clinton-Dix said. "I've had the chance to play against him. When you have a quarterback who comes over and tells you how much of a great player you are because he sees us a lot on tape, that just really meant a lot to me and it just shows that my play style doesn't go unnoticed."
Clinton-Dix was selected by the Packers with the 21st pick in the first round of the 2014 draft out. The 6-1, 208-pounder remained with Green Bay until he was traded to the Redskins last Oct. 30 in exchange for a fourth-round pick.
Clinton-Dix has never missed an NFL game and has made 74 straight starts since joining the Packers' No. 1 defense in Week 7 of his rookie year. His best season came in 2016 when he was voted to the Pro Bowl after registering a career-high five interceptions.
"When I first came into the league, I always went for the big hits, instead of just wrapping up and just making a clear-cut tackle," Clinton-Dix said. "That was one thing I always wanted to work on is my open-field tackling and being able to high-point the ball when it's in the air. There's a lot of things I can continue to work on. I haven't reached my peak yet, and I'm just excited to get better."
Clinton-Dix is also excited about trying to help the Bears build off last offseason's success.
"We've got unfinished business here," he said. "Like coach Nagy says, 'We're the hunted now,' and we've got to carry that chip on our shoulder and know that every team is going to be after us. We have to go out there with that same mindset each and every week to get better and come out with a win each and every game."