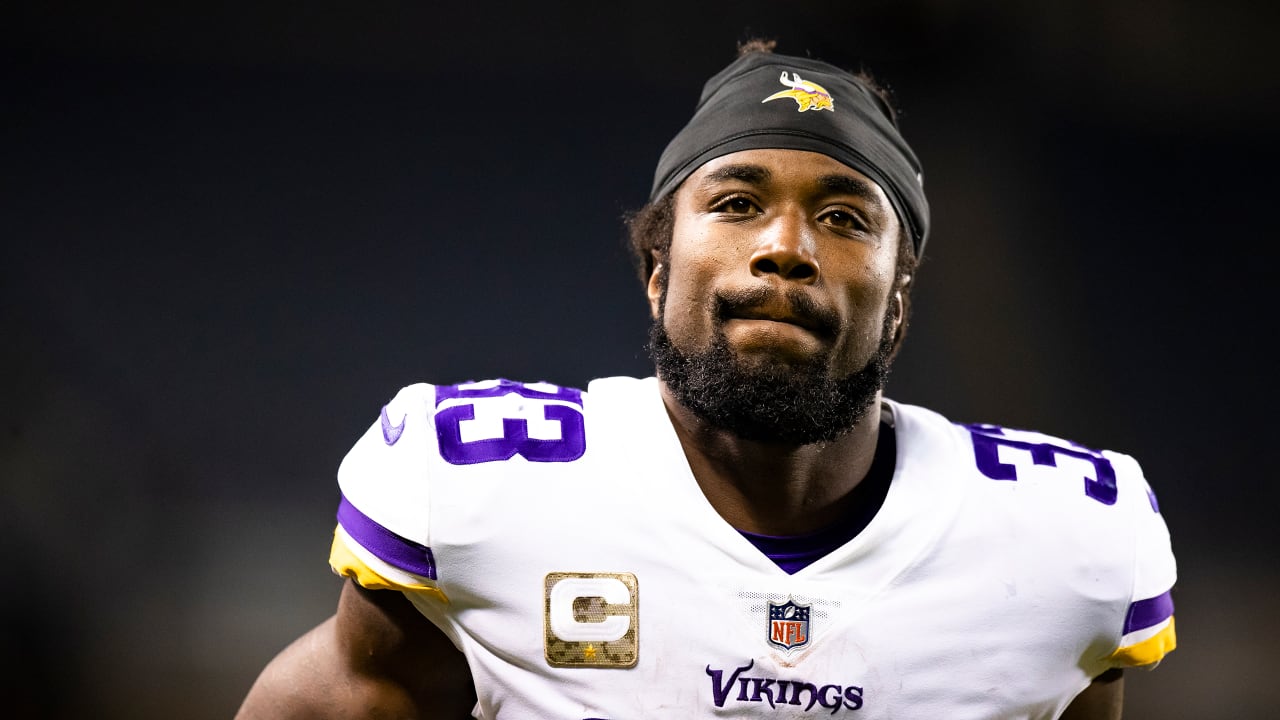 Reaction to All-Pro snub
To the surprise of many across the league, Cook wasn't named All-Pro by
The Associated Press
following an outstanding season.
He was asked about the snub and offered his thoughts:
"Just who I am, I'm not really big on things like that, but when you go to look at the facts of the situation, everything's there to be proven. So I don't know how I didn't make the list," Cook said. "You know, the motivational part, you put it in your back pocket or in your mind or wherever you need to put it to be a reminder for you to go be great, for you to work hard that day, and the next day.
"That's what you do, and that's what I do," he continued. "I just carry it with me, and those last reps when I'm tired, you push through for moments like that."
Kudos for Kubiak
Cook had nothing but praise for former Vikings Offensive Coordinator Gary Kubiak, who
last week announced his retirement from the NFL
.
After two seasons working with Kubiak, Cook said he brought "a lot of realness" to the table.
"He just always shot us straight, and that's what I love in a coach. He was just one of those coaches that you're going to remember forever," Cook said.
He added that memories over a two-year period "felt more like five years" because of the connection the player and coach had.
"Coach Kub's just one of those [coaches], he spit so much knowledge out. I was fortunate enough to have him as a coach," Cook said. "To see him go, it's tough, man, because I feel like he would still spit more knowledge out, but you know how that goes. We're going to miss him, but for the up-and-coming OC, whoever it is, I'm just looking to have a great year with him, this group. It should be fun; we're going to have a great team this year."