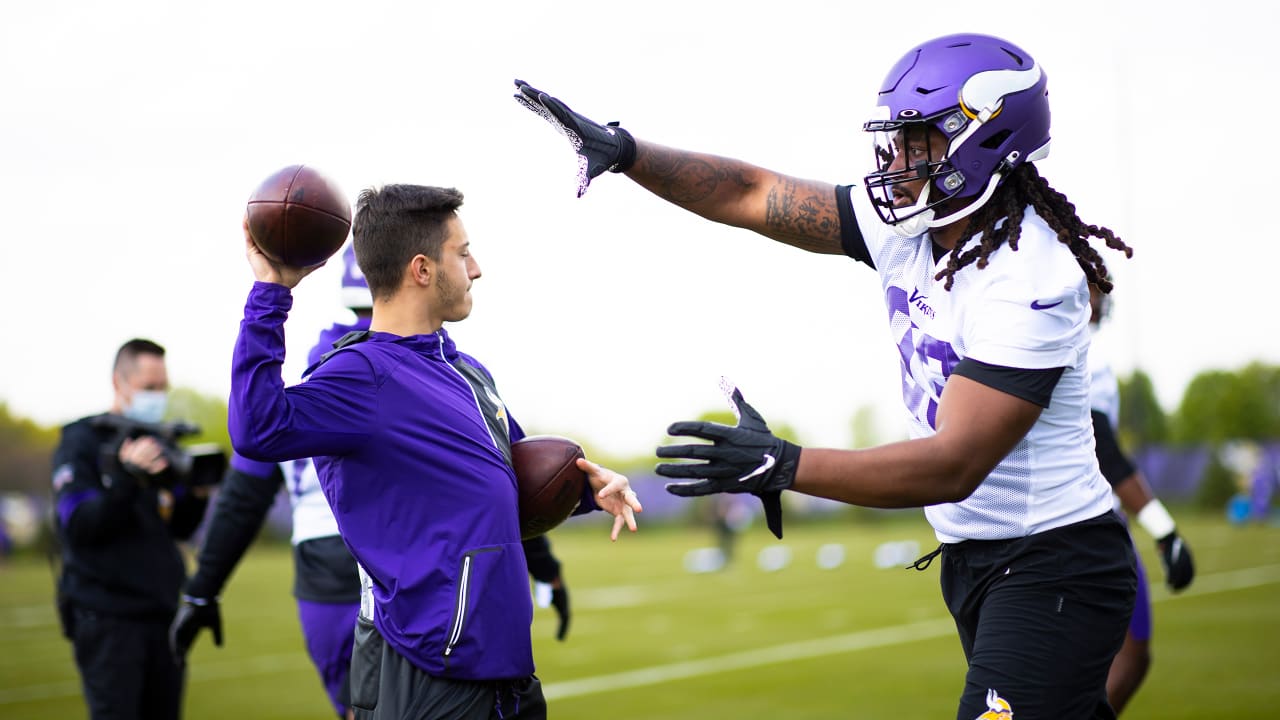 Much like Trapasso, Bercich noted early on that Jones certainly has the tools to succeed in the NFL, especially under Vikings Assistant Head Coach/Co-Defensive Coordinator/defensive line coach Andre Patterson.
"He has a lot of quickness, a lot of speed … characteristics that I think Andre Patterson is excited about," Bercich said. "I think he's going to be an early contributor to this Vikings defense in 2021."
Bercich highlighted one sack where Jones in a short span displayed both patience and burst, traits that could help him against elite-level quarterbacks in the league.
"This is a great example of a controlled pass rush," Bercich said. "He balances up and rushes outside, but keeps that right arm underneath the neck of the offensive lineman.
"He's able to get off and keep vision on the quarterback, and then boom, you see the explosion and the quickness to the quarterback," Bercich added. "With a guy like Aaron Rodgers, you're going to have a little bit more of a balanced attack. Jones has the speed to chase [a QB] down once a quarterback leaves the pocket."
Bercich noted that Jones will obviously have to make some adjustments under Patterson, such as his initial stance and pad level, but his ability to stand up against the run — plus versatility to also move inside on pass-rushing downs — should help him get on the field as a rookie.
"If he works on his pad level, he has all the quickness and the strength and the speed to be a great defensive end in the NFL," Bercich said. "He just has to tweak that technique a little bit, and I think Andre Patterson is the guy to do it."