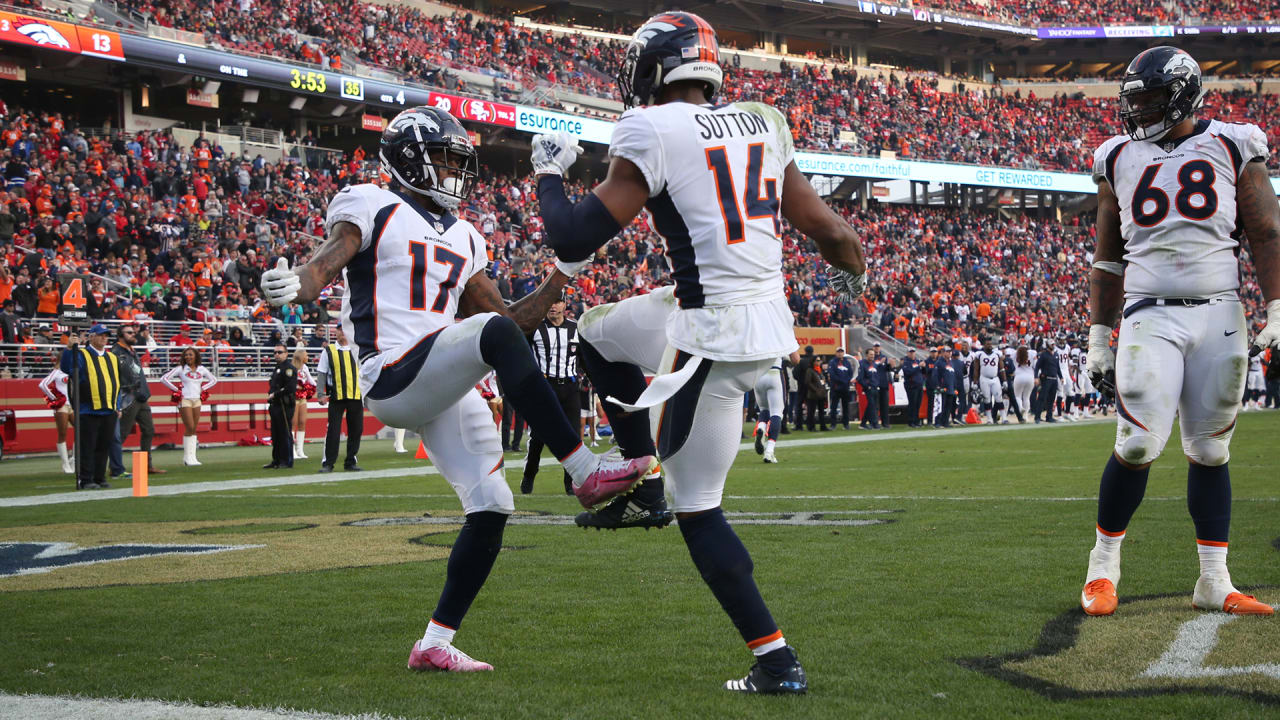 If Emmanuel Sanders is back to full health by Week 1 and plays the entire season, that could cut into the number of snaps for Courtland Sutton and DaeSean Hamilton. But it might not hinder their production; if anything, Sanders' presence could help.
Sanders' injury had a profound impact on Sutton's production, which waned without Sanders in the final four weeks of the year. With Sanders gone, Sutton saw No. 1 cornerbacks and increased attention from opposing safeties. Without Sanders in Weeks 14-17, he averaged 10.5 yards per reception and 36.5 yards per game, well off his pace of the previous five games.
In those contests, starting with the loss at Kansas City through the win at Cincinnati, Sutton averaged 22.3 yards per catch and 62.4 yards per game. If he maintained those rates for an entire season, he would come within 1.6 yards of hitting 1,000. With improvement in year two, surpassing the 1,000-yard milestone appears to be an attainable goal.
Sutton continues pointing toward his goal of being a No. 1 receiver. Even with the late fade, his rookie production offers a hint that he could produce like a No. 1. In that season, he became the 15th rookie receiver since 2011 to catch at least 40 passes, amass at least 700 receiving yards, score four or more touchdowns and average at least 14.0 yards per reception.
The other 14 names on the list are mostly a who's who of elite receivers: Doug Baldwin, A.J. Green, Julio Jones and Torrey Smith in 2011, Josh Gordon and T.Y. Hilton in 2012, Keenan Allen and Terrance Williams in 2013, Odell Beckham Jr., Mike Evans and Sammy Watkins in 2014, Amari Cooper in 2015 and Cooper Kupp and JuJu Smith-Schuster in 2017.
If Sutton follows the path of most of those names, the Broncos will have an elite receiver at some point in the near future. All of them did hit a speed bump at some point; Sutton's came in the last quarter of his rookie season, when he was thrust into the No. 1 role.