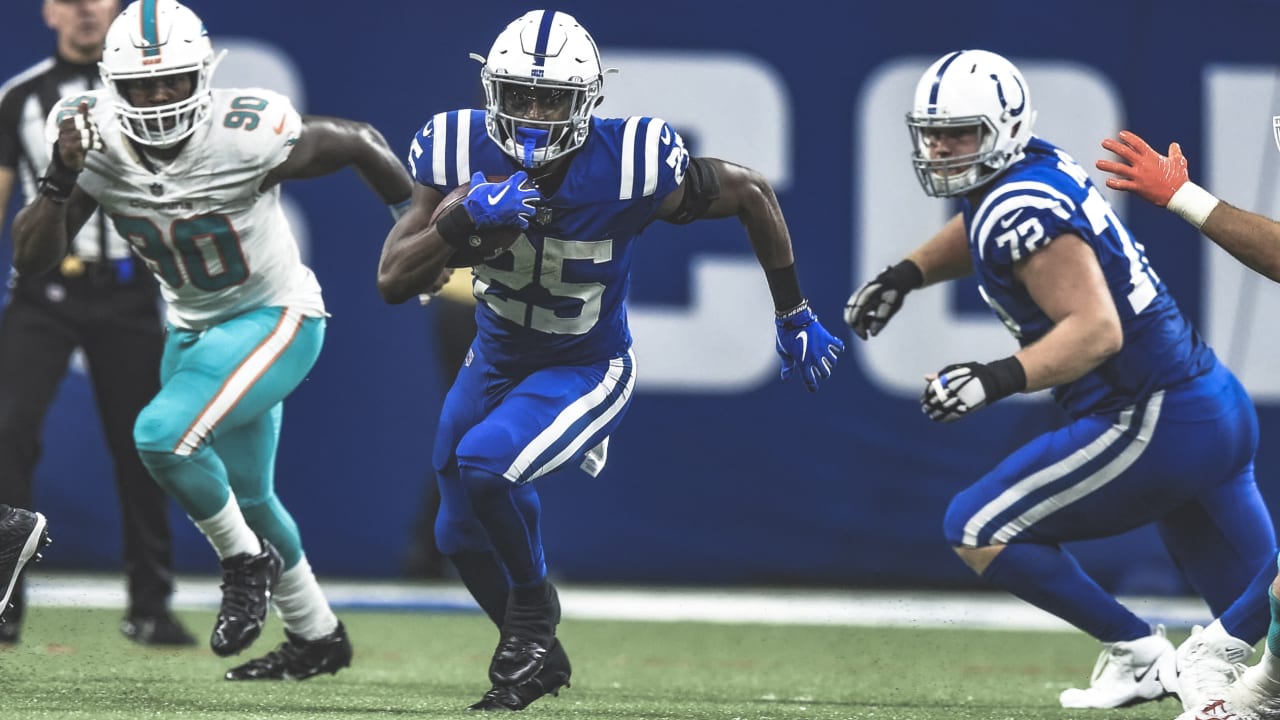 WR T.Y. Hilton/Zach Pascal
Last week: Hilton (Week 8) — 2 receptions (6 targets), 54 yards (27.0 avg.) — 6.4 FP | Pascal — 5 receptions (6 targets), 76 yards (15.2 avg.), 1 total TD — 16.1 FP
Last three weeks avg.: Hilton (Weeks 5-8 [with bye]) — 4.0 receptions (7.0 targets), 55.0 yards (13.8 avg.), 1 total TD — 9.5 FP | Pascal — 4.0 receptions (5.0 targets), 62.7 yards (15.7 avg.), 3 total TD — 14.3 FP
FantasyPros Week 10 Position Rank: Pascal WR28/Hilton N/A
Dolphins vs. WRs: 26th (26.9 FPPG)
On Wednesday, Colts head coach Frank Reich stopped short of ruling Hilton (calf) out for this Sunday's game, because you can never rule out a player like that with his history of fast healing and playing through injury.
If he plays Sunday then fantasy owners already know that you must start Hilton, especially with how much of a touchdown magnet he's been this season. However, if Hilton can't play, as is expected, then Pascal gets the nod as the Colts' WR1 once again. He has thrived this season, especially lately. Combined in Weeks 7 and 9, he caught 11-of-13 targets for 182 yards (16.5 avg.) and three touchdowns.
Especially considering Parris Campbell suffered a hand injury last week and is expected to be out this Sunday, either Hilton or Pascal would be great plays this week — even so for Pascal if Hilton suits up.
The Dolphins have given up plenty of big receiver performances this season, including Marquise Brown's four catches for 147 yards and two touchdowns, Amari Cooper's six catches for 88 yards and two touchdowns, Terry McLaurin's four catches for 100 yards and two touchdowns, John Brown's five catches for 83 yards and a touchdowns, JuJu Smith-Schuster's five catches for 103 yards and a touchdown, Diontae Johnson's five catches for 84 yards and a touchdown and Jamison Crowder's eight catches for 83 yards and a touchdown last week.