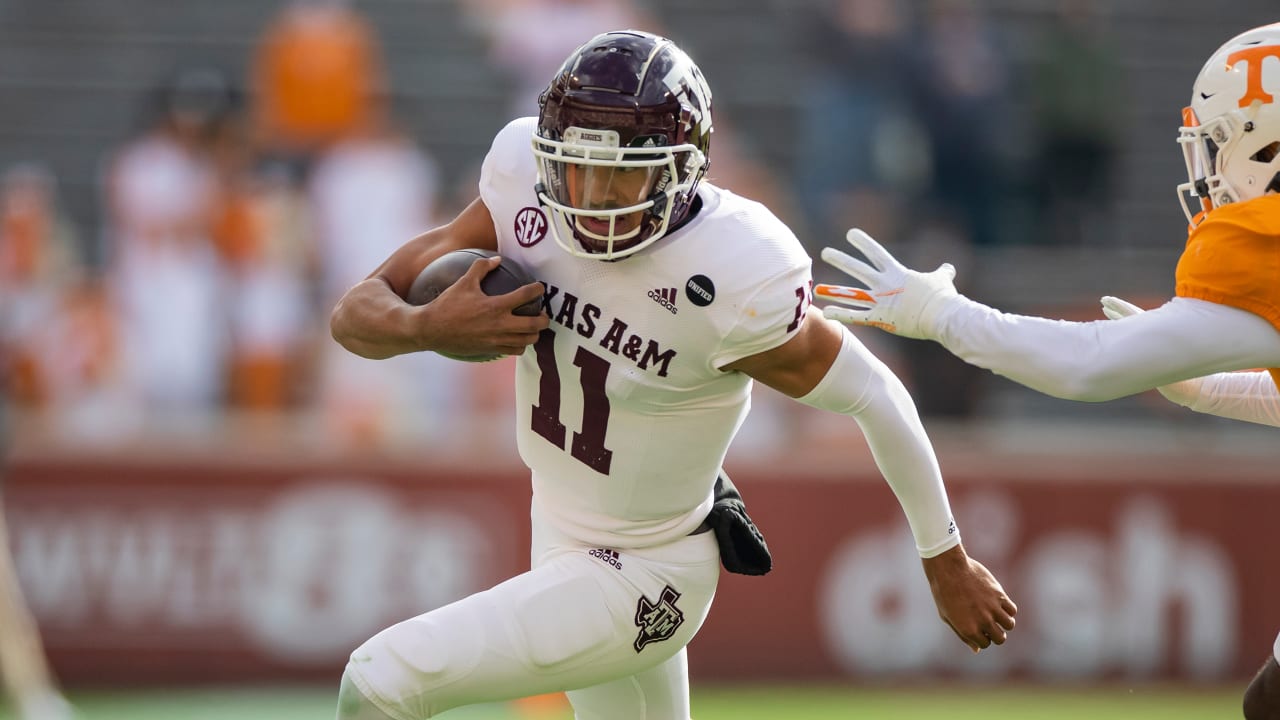 1. Record Breaker
Name a quarterback record, and simply find Mond's name atop the Texas A&M leaderboard.
Passing yards and touchdowns? Yep and yep, with 9,661 and 71.
Completions and attempts? For sure, with 801 and 1,358.
Mond also leads the Aggies all-time in total offense (11,269 yards), which ranks seventh in SEC history, and finished tied with Johnny Manziel's 93 career touchdowns responsible for. Mond and Manziel are tied for 10th in SEC history in that category.
Mond discussed his approach with Vikings Entertainment Network's Gabe Henderson after he was drafted by the Vikings and said, "One of the biggest things I've learned is to take every rep like a Super Bowl rep, and whether that's in practice, or me just as a normal person in the facility, but just treating everything like a business and as a professional."