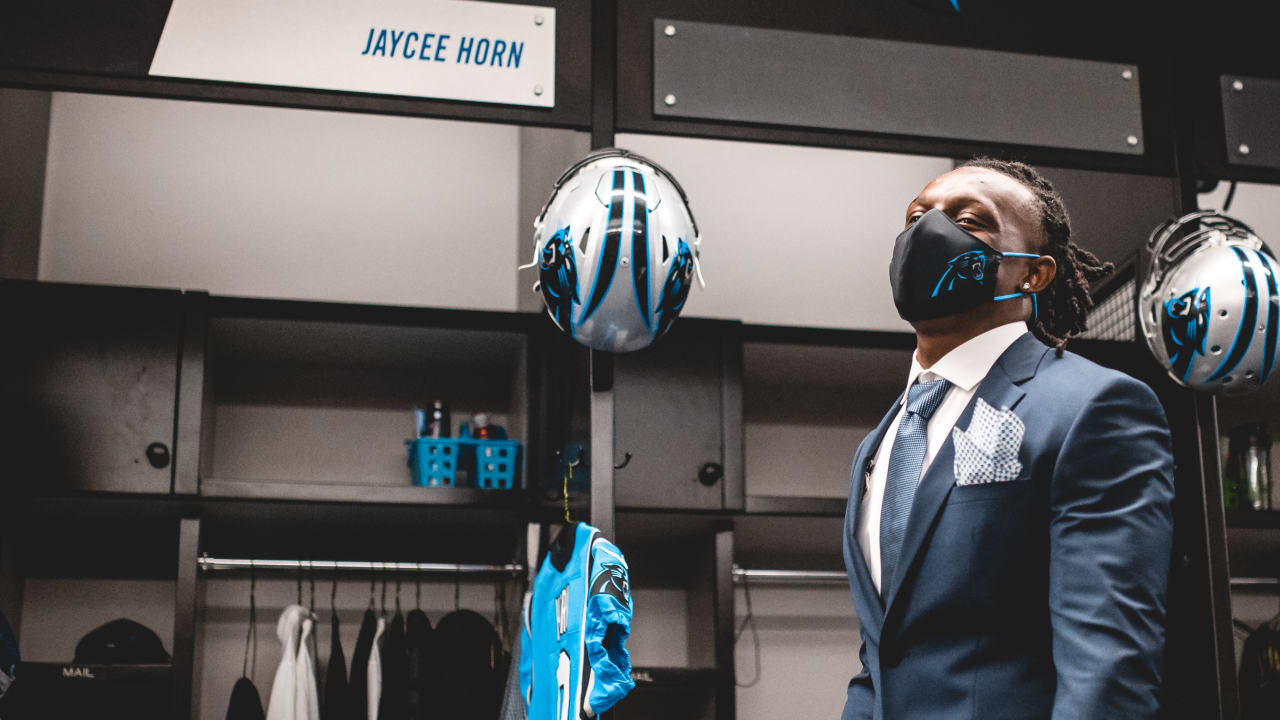 QUARTERBACKS
On the roster (4): Sam Darnold, P.J. Walker, Will Grier, Tommy Stevens.
Analysis: The Panthers did a lot of things over the weekend to make Darnold's life more secure. That's good news, but it also puts the bright light back on their quarterback.
By not drafting one, and picking up Darnold's fifth-year option, they've cast their lot with the former Jets first-rounder, and done their best to insulate him. Now it's on him to prove that he can grow into the job and earn that trust. It may not be New York, but there's still plenty of pressure.
For the backups, it appears to be status quo, with no new additions (though they could bring in a tryout quarterback for rookie minicamp).
WIDE RECEIVERS
On the roster (12): DJ Moore, Robby Anderson, David Moore, Terrace Marshall, Brandon Zylstra, Keith Kirkwood, Shi Smith, Omar Bayless, Marken Michel, Ventell Bryant, Ishmael Hyman, Micah Simon.
Analysis: Drafting a pair of wide receivers gives them a chance to grow young players, since they had an established pair of starters already. Anderson being in the final year of his deal made it important to add there, and free agent add David Moore gives them a different look than the departed Curtis Samuel. Marshall could make an impact sooner rather than later, and Smith being a true slot receiver gives him a chance to stand out.
The competition for the last couple of roster spots in training camp will be interesting, as they have a number of young wideouts who bring different skill sets. It's good to have options, and they have plenty of those.
TIGHT ENDS
On the roster (6+): Dan Arnold, Tommy Tremble, Ian Thomas, Colin Thompson, Giovanni Ricci, Stephen Sullivan.
Analysis: This position comes with a big asterisk, as Tremble is a hard player to pin into one role. You might also have to throw sometimes-quarterback Stevens into the mix here.
For a team that likes versatile players, they have several. Arnold emerged as a red zone threat in Arizona last year. Tremble is part fullback, part H-back, part blocker, with the chance to develop as a receiver. Thomas showed glimpses last year, but the additions at the position might not leave many opportunities for him.
RUNNING BACKS
On the roster (7): Christian McCaffrey, Chuba Hubbard, Rodney Smith, Trenton Cannon, Reggie Bonnafon, Darius Clark, Spencer Brown.
Analysis: Drafting Hubbard in the fourth round gives them a new kind of backup to McCaffrey. His sprinter's speed gives them a different look than they had with Mike Davis (who left in free agency for Atlanta). If Hubbard can become reliable in the passing game (as a blocker and a receiver), he has a chance to be an upgrade.
Smith and Cannon each provided some value last year, and how the guys on this list not named McCaffrey contribute on special teams will likely determine which and how many of them make the final roster.
On the roster (2): Mikey Daniel, Mason Stokke.
Analysis: Again, Tremble could end up being a factor here, and the team has to decide exactly how they want to replace Alex Armah. A couple of young players will have chances, but it's impossible to know in May whether they'll keep a traditional fullback on the roster at all.