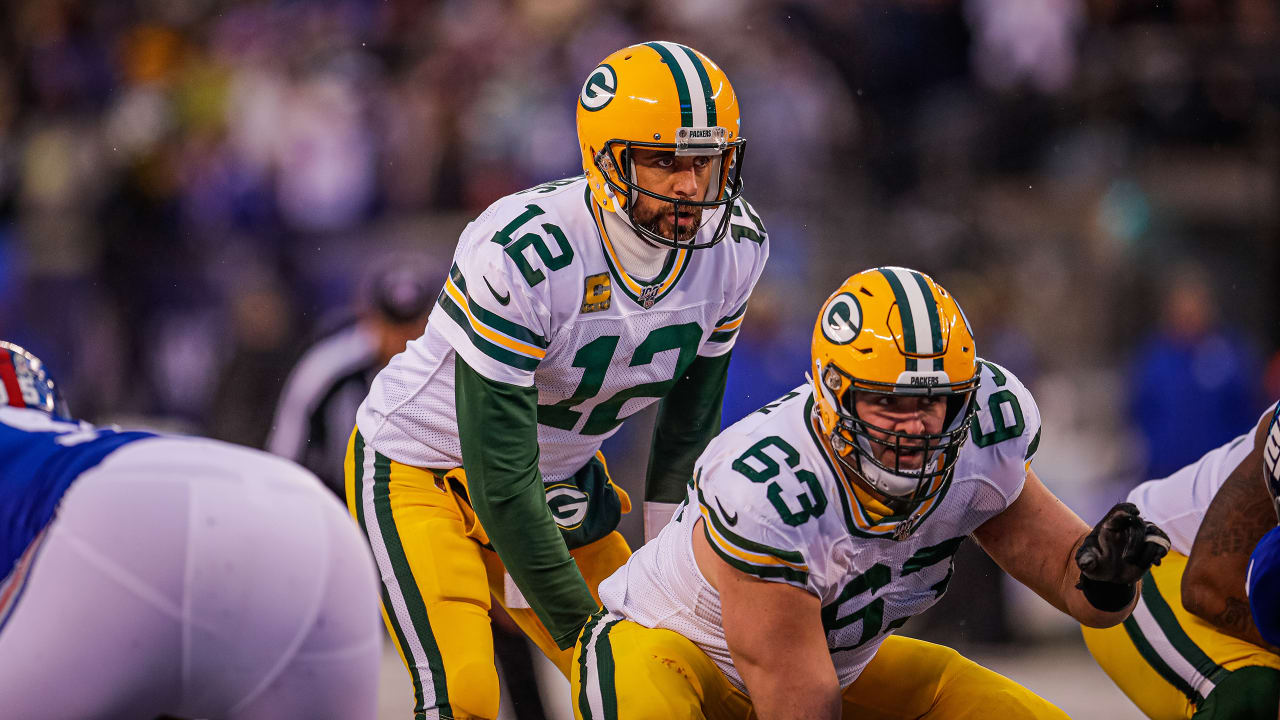 Rodgers talked to Love the day after the Packers drafted him, and his first impression was Love has "a good head on his shoulders." He drew a parallel to both QBs not being heavily recruited out of high school and becoming first-round picks.
With Love now starting his pro career behind Rodgers, similarly to how Rodgers backed up Favre, Rodgers believes he learned plenty from his own experience he can bring forward.
"He didn't get asked to be drafted by the Packers," Rodgers said of Love. "He's not to blame at all. He's just coming in excited about his opportunity.
"I've always had great relationships with my backups and always loved helping those guys out in any way. The more questions they have, the more answers I have. I really, truly embrace those relationships and it'll be the same with Jordan."
The Packers didn't draft a wide receiver, as many expected, to give Rodgers another weapon in the passing game. The two-time MVP read that as the front office's significant vote of confidence in the receivers, and he reiterated those views.
The new addition is free agent Devin Funchess, whose "football IQ" has made a good early impression on Rodgers. The veteran QB referred to Allen Lazard as an "ascending player," noted he's "excited" about getting Equanimeous St. Brown back from injury, expressed "a ton of confidence" in Marquez Valdes-Scantling to shake off a rough second half to his second season, and called Jake Kumerow "a steady guy."
He also mentioned a tight end group mixing Marcedes Lewis' veteran presence with Jace Sternberger's second season and a third-round draft pick (Josiah Deguara), along with a running back stable adding a second-round pick (A.J. Dillon) to the duo of Aaron Jones and Jamaal Williams.
Team chemistry played a meaningful role in the Packers getting all the way to the NFC title game under first-year head coach Matt LaFleur in 2019, and one challenge in 2020 will be rediscovering that close-knit vibe after the virtual offseason ends and the team can finally reconvene.
"The key will be to find a way to re-create that chemistry and come together," he said. "That gets figured out when we get back together in training camp."
Exactly when that'll be amidst the pandemic remains uncertain, but Rodgers obviously hopes there's a football season this year, and with fans in the stands.
He's plenty motivated, and not because of the Love dynamic. Both Rodgers and LaFleur discounted such external motivation as a legitimate factor, because his internal competitiveness hasn't declined.
"I don't think it's going to drive him any more than if we had drafted somebody else," LaFleur said. "That's who he is, that's how he's wired, that's why he's achieved the things he's done through his career."
For Rodgers, there's more to achieve, right now, regardless of outside opinion or analysis about the Packers or his situation.
"There are a lot of sentiments about us being not a great 13-3 team last year, so I don't know if we're going to be a favorite or be the team that's expected to dominate the NFC," he said.
"I love our chances, I love our team."