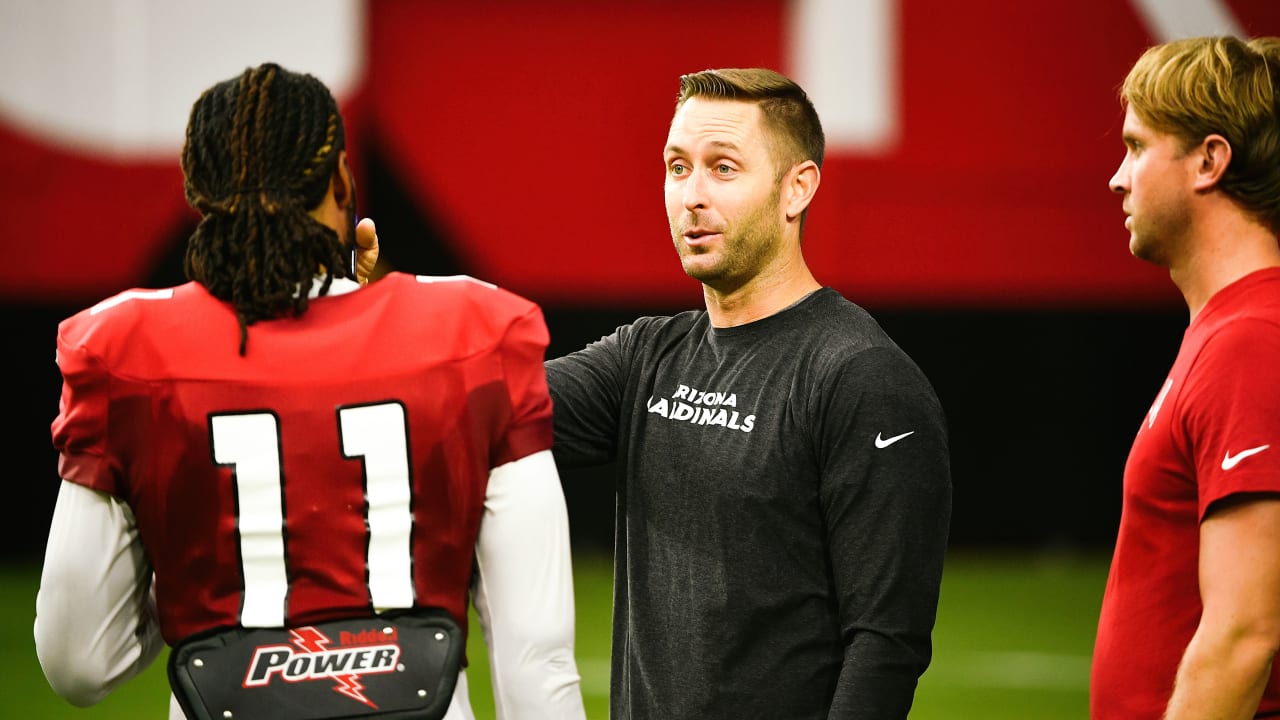 Players will have the option of staying in the hotel next to State Farm Stadium for camp or commuting from home, one of the agreements through the recent CBA adjustment for the 2020 season. Once the team gets to State Farm Stadium on Aug. 9, Kingsbury said, there will still be a couple more days of conditioning work before starting out on the field.
Before then, it'll be strength and conditioning work at the Dignity Health Arizona Cardinals Training Center in Tempe. And before that – the spot veterans are in now – there must be three negative coronavirus tests before being cleared to be in the building.
Kingsbury praised the work both the NFL and NFL Players Association did to create the best health and safety protocols for everyone involved. But he also acknowledged the hurdles ahead, noting the spike in positive tests for baseball's Miami Marlins after games had begun.
"The protocols here are not meant to have zero positives," Kingsbury said. "It's meant to limit the positives you have and when you do recognize them, to handle that situation accordingly as quickly as you can."
On the good side, Kingsbury said he doesn't expect any player to begin camp on the Physically Unable to Perform list. He expressed optimism for the readiness of quarterback Kyler Murray and the lead veteran Marcus Gilbert has at right tackle – assuming Gilbert proves healthy on the field after his ACL injury.
Kingsbury has also taken a matter-of-fact approach to getting his team ready for the regular season knowing he'll have fewer practices and no preseason games with which to work.
"It lines up similarly to how we had it in college," Kingsbury said. "We're a year removed from that and how we built it, there were no preseason games, you just know what you've got and not what anybody else has, so there is definitely some anxiety heading into that first week.
"It'll be new for everybody. We'll do the best we can to maximize those padded practices. You're trying to get your starters and No. 2 guys ready and at the same time do evaluations on the young guys. I think practice scheduling will be key."
So too will staying as healthy as they can as a group. Kingsbury said he hoped veterans could work with young players to understand the situation, and that everyone should learn from what other sports and leagues have done.
"It's going to take everybody," Kingsbury said.
Continue reading...