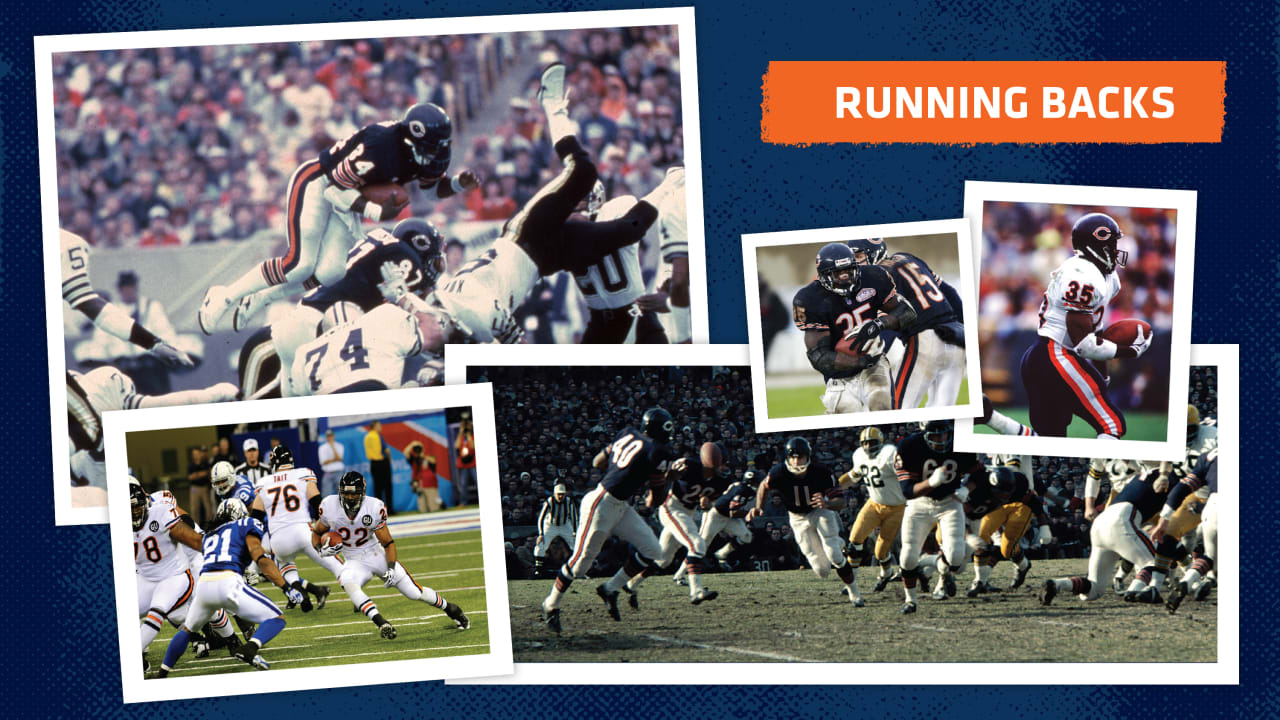 Bears running backs, it seems, know how to make an entrance. In Forte's first game, September 17, 2008 against Indianapolis, he ran for 123 yards and scored on a 50-yard touchdown. Later that year, Forte broke Sayers' team record for most yards from scrimmage in a season.
Howard, a fifth-round draft pick, was supposed to be a third stringer during his rookie season in 2016. Injuries forced him into the lineup in the third game of the season, and he finished the year as the Bears' all-time leading rookie rusher. He joined Sayers as the only Bears rookie running backs to make the Pro Bowl.
Howard understands what it means to be a Bears running back. When he was a child, he had a blue and orange book he read frequently. It was about Payton.
"It means a lot to be a part of the tradition," Howard said. "When you think about the Bears, you think about Walter Payton, Gale Sayers and all the other great running backs they have in their storied history. It makes you want to do better. It takes a lot to live up to that standard."
The Bears have used 24 first-round draft picks on running backs—a statement about what the franchise wants to see when it looks in the mirror.
In 1941, the Bears had the first and third overall picks. They used both on running backs—Tom Harmon and Norm Standlee. In 1950, the Bears used their first three draft picks on running backs—Chuck Hunsinger, Curly Morrison and John "Kayo" Dottley. They once used first-round picks on running backs in two out of three years, when they chose Billy Anderson and Ron Drzewiecki in 1953 and 1955. The Bears also used a second-round pick on a running back in 1954, and that player, Casares, outperformed both of the first round picks.
Mike Ditka has called Casares the toughest player he ever played with. "I idolized him," Ditka said of Casares, who also was a Golden Gloves boxing champion. "He was a tough guy who didn't wear it outside. He did everything by example. He did nothing by word…Nobody messed with Rick Casares."