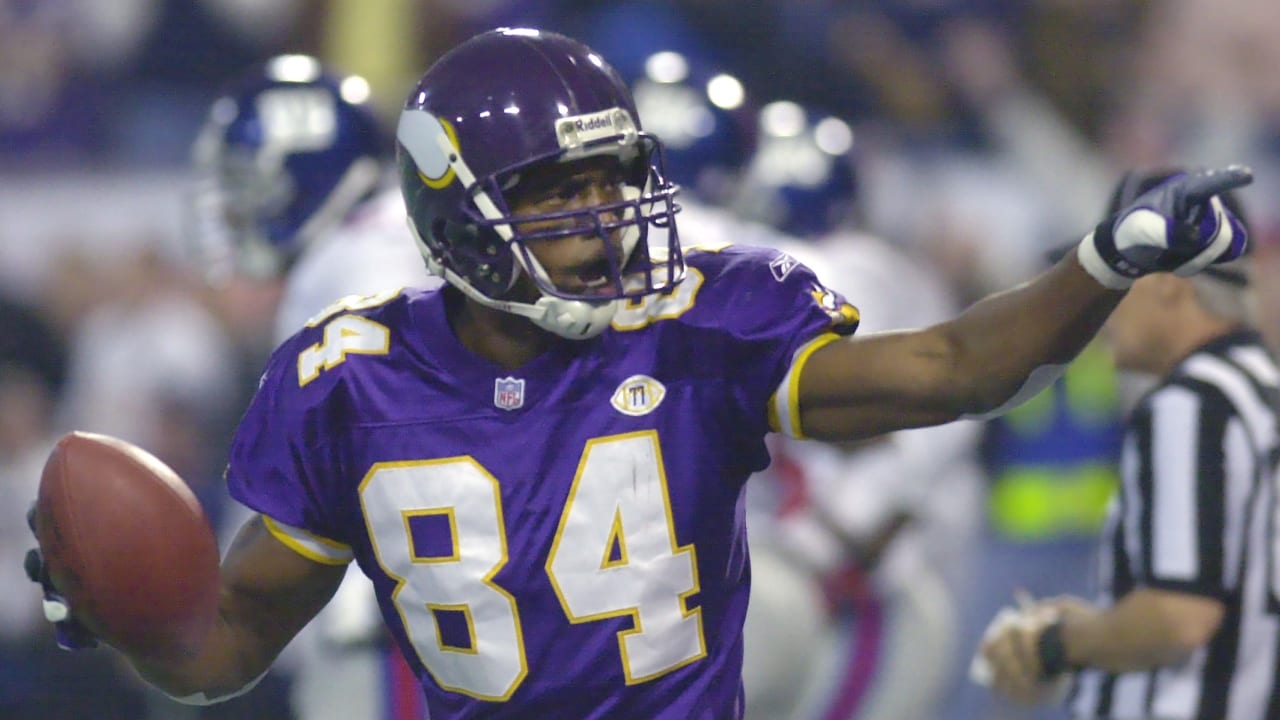 Also received consideration: Adrian Peterson, Carl Eller, Chris Doleman


Adrian Peterson, RB | No. 7 Overall, 2007 | Years with Vikings: 2007-16
The Vikings snagged Peterson seventh overall in 2007, and he went on to have an outstanding career in Purple. While an ACL tear can prove to be a devastating injury for some NFL running backs, "All Day" bounced back in record time to put up record numbers. In 2012, he racked up 2,097 yards en route to earning NFL MVP honors.
Peterson received seven Pro Bowl nods with the Vikings and was named First-Team All-Pro four times. His 11,747 rushing yards with Minnesota nearly matched the 12,705 combined rushing yards by Robert Smith (6,818) and Chuck Foreman (5,887), who rank second and third, respectively, in franchise history. Peterson's franchise records also include 97 rushing touchdowns.
— Lindsey Young
Carl Eller, DE | No. 6 Overall, 1964 | Years with Vikings: 1964-78
The Bills drafted Eller fifth overall in the 1964 AFL Draft, but the Gophers star opted to remain in Minnesota and play for the Vikings. And play he did, starting 201 of the 209 regular-season games for the Vikings. That number of starts is the third-most in franchise history behind Jim Marshall (270) and Mick Tingelhoff (240).
Eller set the franchise record with 130 career sacks and recorded at least one in 94 different games. He also is the only player in Vikings history to record at least 15 sacks in two separate seasons. Named a First-Team All-Pro five times, Eller appeared in six Pro Bowls and earned a spot on the NFL's All-Decades Team of the 1970s.
— Craig Peters
Chris Doleman, DE | No. 4 Overall, 1985 | Years with Vikings: 1985-93; 1999
Doleman landed in Minnesota in 1985 as the No. 4 overall pick out of the University of Pittsburgh. He transitioned from linebacker to defensive end in his second pro season, recording just 3.5 sacks in his first 32 games. But he soon exploded into one of the league's most-feared pass rushers with 40 sacks over the next three seasons, a run that was highlighted by a whopping 21 in 1989 when he led the NFL.
Described by teammates as a player that
"could transcend any generation,"
Doleman's numbers have done just that as he still ranks fifth all-time with 150.5 career sacks. The late Doleman passed away in January 2020 after a courageous battle with brain cancer that lasted more than two years after the initial diagnosis.
— Eric Smith