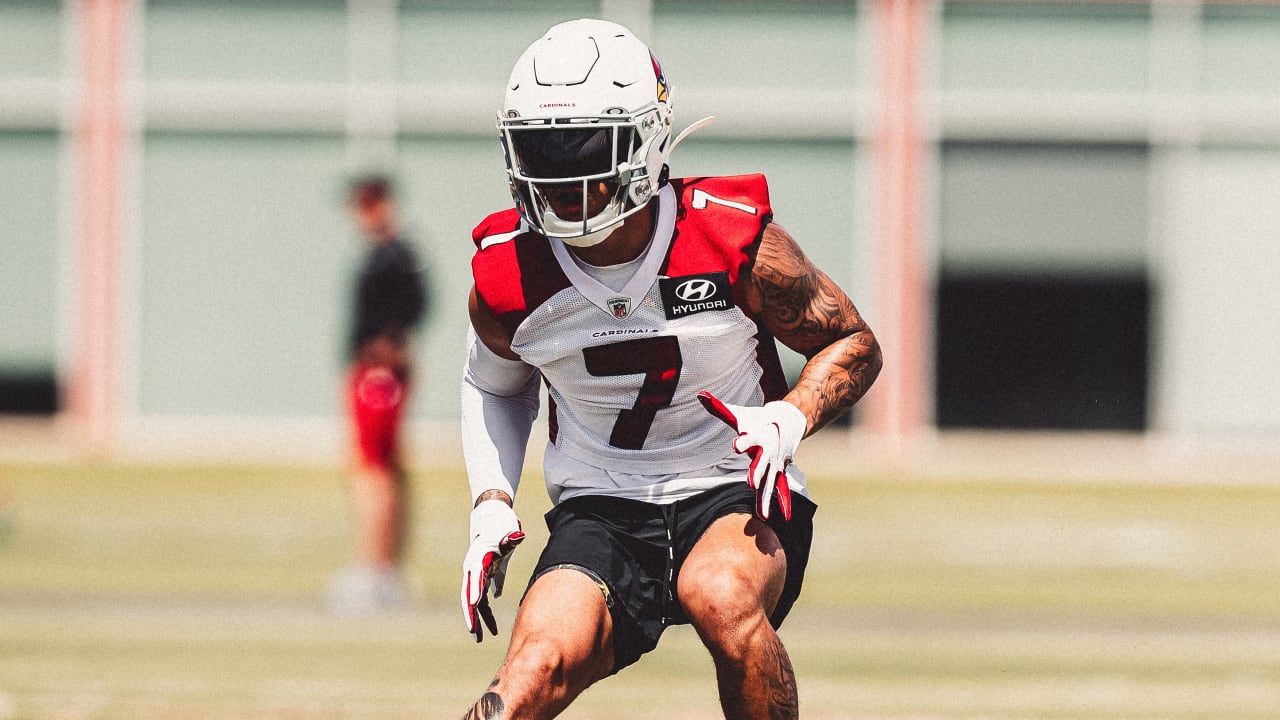 Murphy is at a funny place in his career. The former second-round pick still resembles the youthful player that arrived in 2019, but the NFL moves fast, and he's now the cornerback with the most experience in Joseph's defense.
"He's been the mainstay for three years," Joseph said.
Rookie draft picks Marco Wilson and Tay Gowan have been leaning on him for advice in the run-up to the season.
"It feels a little different for me, because I'm still young," Murphy said. "I haven't played that many years in the league yet. But to have new guys come in knowing I was in that position before, and me knowing the defense to help them out, it makes me feel better."
While Murphy will try to help bring the others along, the most important thing is his continued improvement.
His rookie season was challenging, as Murphy played mostly outside corner after Alford was lost for the season due to injury. He finished with a Pro Football Focus grade of 48.3, including a 48.5 in coverage.
Last year, his improvement was noticeable as he settled into the slot. Murphy had an overall PFF grade of 64.7, including a 63.3 mark in coverage and a 74.7 grade against the run.
In a list of each team's most underappreciated player, NFL.com's Cynthia Frelund chose Murphy for the Cardinals, noting his improved ball-tracking rate, body control and deep ball coverage.
"And he's still just 23 years old," Frelund wrote.
The cornerback group will be under a microscope in training camp because Peterson left and wasn't replaced in the first wave of free agency.
The Cardinals will need Butler, Alford and Dennard to step up, but Murphy's continued ascent is just as crucial.
"Development was my whole thing (this offseason)," Murphy said. "Just to prove to my teammates and prove to myself that I can keep growing as a man, on the field and off the field."
Continue reading...