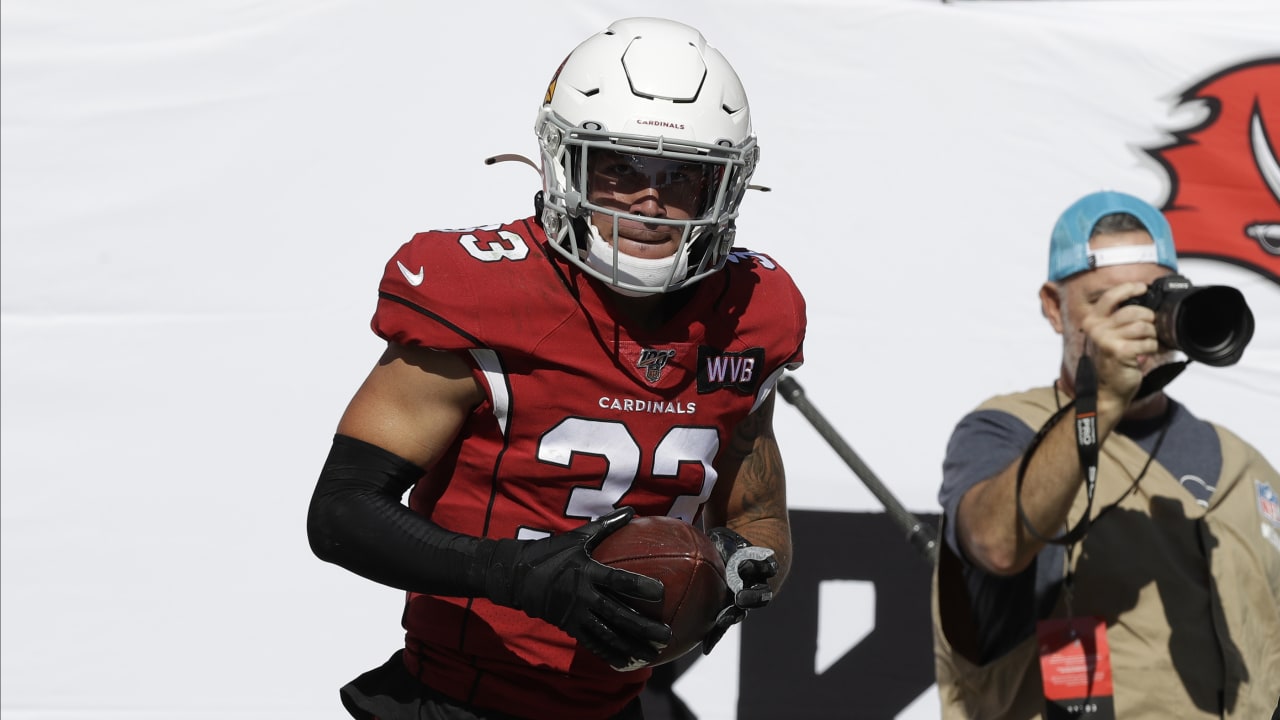 TAMPA, Fla. – Byron Murphy secured his first career interception against the Buccaneers on Sunday, and the Cardinals could be counting on him even more moving forward, depending on the severity of Patrick Peterson's injury.
Peterson hurt his calf in coverage in the fourth quarter of the 30-27 loss and didn't return to the game. Cardinals coach Kliff Kingsbury did not have an update on the status of his star cover man, but his absence for any stretch would be a big loss.
The Cardinals were also without Tramaine Brock in the contest, leaving the cornerback group extremely thin and inexperienced. Murphy, the team's second-round pick this year, finished the contest with five tackles and the pick.
The interception came on the first series of the game as he undercut a throw intended for Chris Godwin. Murphy said he had an idea of the route before the snap and made an assertive move.
"That was definitely a great moment when I got the interception," Murphy said. "I didn't really realize it until everybody was like, 'Let's go take this picture.' It was an amazing feeling. I got my first one, and now my standards are higher to go get some more."
Peterson had three tackles before leaving the game and seemed to do a pretty decent job against Mike Evans, but was called for offsides on a missed field goal, and Bucs kicker Matt Gay converted on his second try.
Peterson missed the first six games of the season due to suspension but has never missed one due to injury. The Buccaneers marched down the field easily on their final drive with Murphy, Kevin Peterson and Chris Jones at cornerback.
Whether Patrick Peterson plays next week or not, Murphy will again be relied on heavily. He had some ups and downs in coverage but was smooth on the interception, which dates back to his wide receiver days in high school.
"When the ball is near me, I feel like I can go attack the ball, just like a receiver," Murphy said.
Cardinals coach Kliff Kingsbury believes Murphy can get his fair share of interceptions moving forward.
"He had that knack in college and he continues to be around the football and has great ball skills," Kingsbury said. "I would expect him to be a ballhawk for us. He continues to grow, and it's exciting to see him make some plays."
Continue reading...