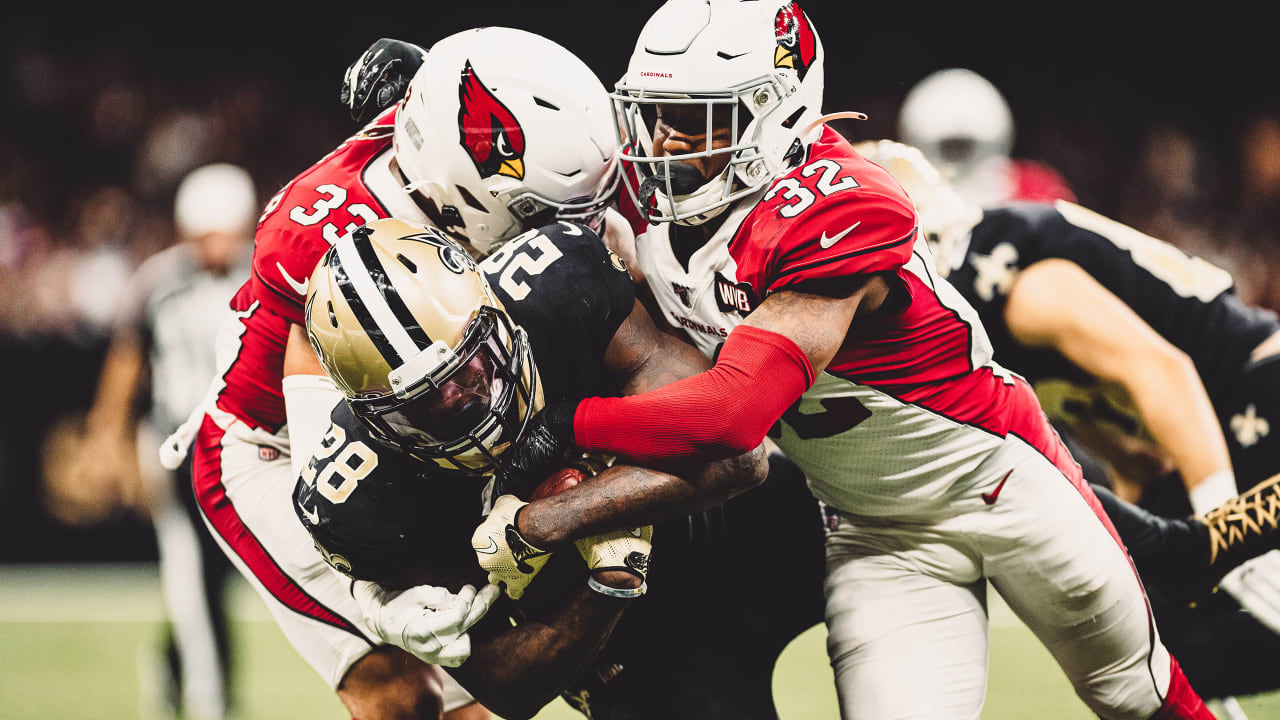 The personnel losses are an issue, and an even bigger one is the opponent. The 49ers are allowing only 11.0 points per game this season, which is second in the NFL, and are on pace to be one of the best defenses of the past 35 years, per Football Outsiders.
The 49ers chose Nick Bosa with the pick after Murray went No. 1 in April, and like the Cardinals' quarterback, the rookie edge-rusher has lived up to the hype. Bosa had three sacks and an interception to spearhead last week's rout of the Panthers, earning NFC Defensive Player of the Week honors.
San Francisco added Bosa and Dee Ford this offseason to a defensive line that already boasted first-round picks DeForest Buckner, Solomon Thomas and Arik Armstead, and it has resulted in greatness.
"We've been trying to build some guys here for a few years now, which we think gave us a pretty strong foundation," 49ers coach Kyle Shanahan said. "We already had some pretty good guys here, and then add two difference makers like that. We knew we had an idea just going against it as an offensive coach throughout OTAs and training camp. I felt very strong about it, and the whole goal was just to get them to the season healthy. Hopefully we can maintain that."
Offensively, the 49ers have leaned on a running game that averages 4.7 yards per carry and is second in the NFL in yards per game (181.1) and first in touchdowns (13). The Cardinals need to take advantage of any mistakes by quarterback Jimmy Garoppolo, who has averaged a solid 7.9 yards per pass attempt this season but has only nine touchdowns against seven interceptions.
The Cardinals have forced four turnovers in the two games since Patrick Peterson returned from suspension – including a pick by the Pro Bowl cornerback last week – and winning the turnover battle seems a prerequisite to pulling the upset.
The schedule-makers pulled a trick on the Cardinals by putting two elite teams within four days of each other, but that's why a win would be such a treat.
"It's exciting getting to play at home on Halloween," Kingsbury said. "Great atmosphere, the roof is going to be open, all-black unis. There are a lot of positives. Our players are excited, so there's been good juice in the building, and there's been good focus. I'm excited to see what we do."
Continue reading...