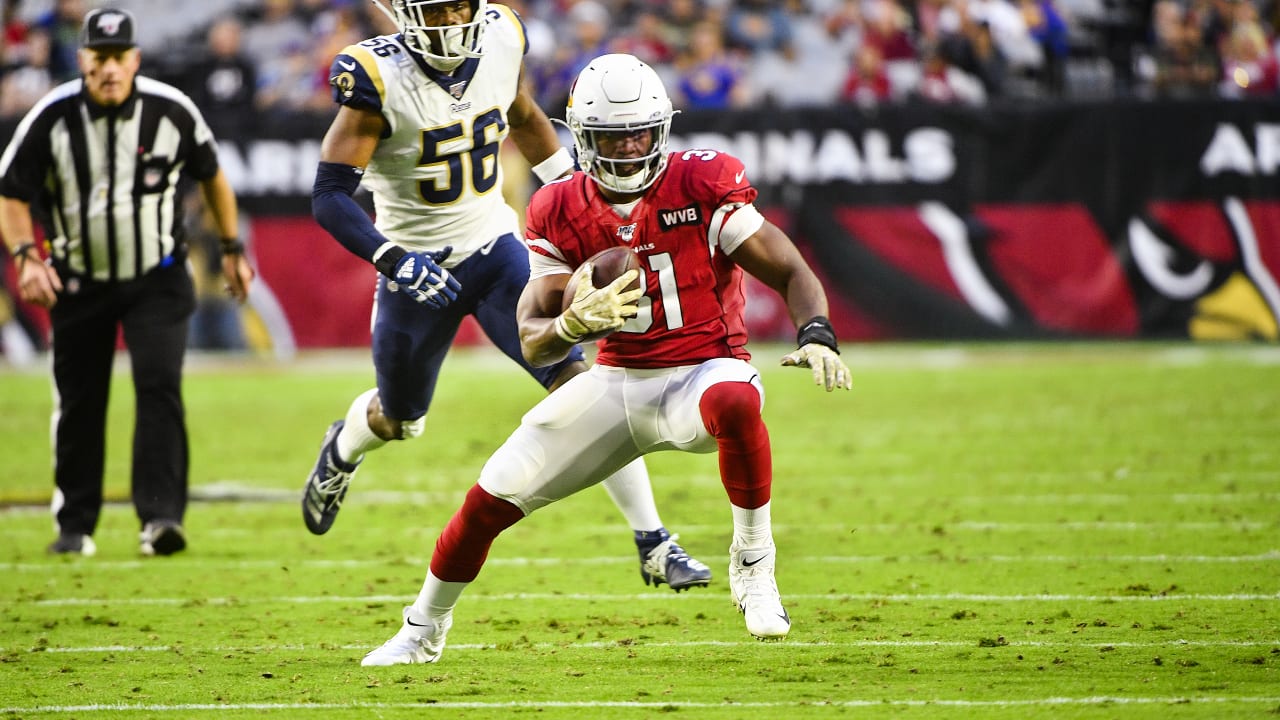 Coach Kliff Kingsbury had three solid running back options at his disposal on Sunday, but no matter which choice he made, the Cardinals couldn't find room to run against the Rams.
After a week of speculation, Kenyan Drake was indeed the main ballcarrier, but he finished with only 31 rushing yards on 13 attempts, a 2.4 yards per carry average. David Johnson had four carries for 15 yards, while Chase Edmonds did not play on offense in his return from a hamstring injury.
The Cardinals finished the game with 21 carries for 74 yards in the 34-7 loss, and it was quarterback Kyler Murray who propped up the numbers with four carries for 28 yards and a touchdown.
"Offensively, we never got in a rhythm," Kingsbury said. "We couldn't get anything going. Never sustained drives. A bunch of negative plays. Sacks and some third-and-forever situations. We just never had a flow where we could get all of those personnel groups in the game (to run effectively)."
Drake was targeted five times in the passing game but only hauled in two of the passes for 20 yards and had a drop. Johnson had two catches for 20 yards.
Johnson, who didn't have a touch last time out against the 49ers, had an early two-yard rush but didn't get another touch and rarely played until the game was out of hand.
Kingsbury said the pecking order of Drake, then Johnson, then Edmonds is not etched in stone. The group will be evaluated on a weekly basis and is subject to change. However it shakes out, the Cardinals will need to get more production from the position to avoid lopsided losses moving forward.
"We know we have three talented guys and we have to do a better job of putting them in position to be successful," Kingsbury said.
Continue reading...