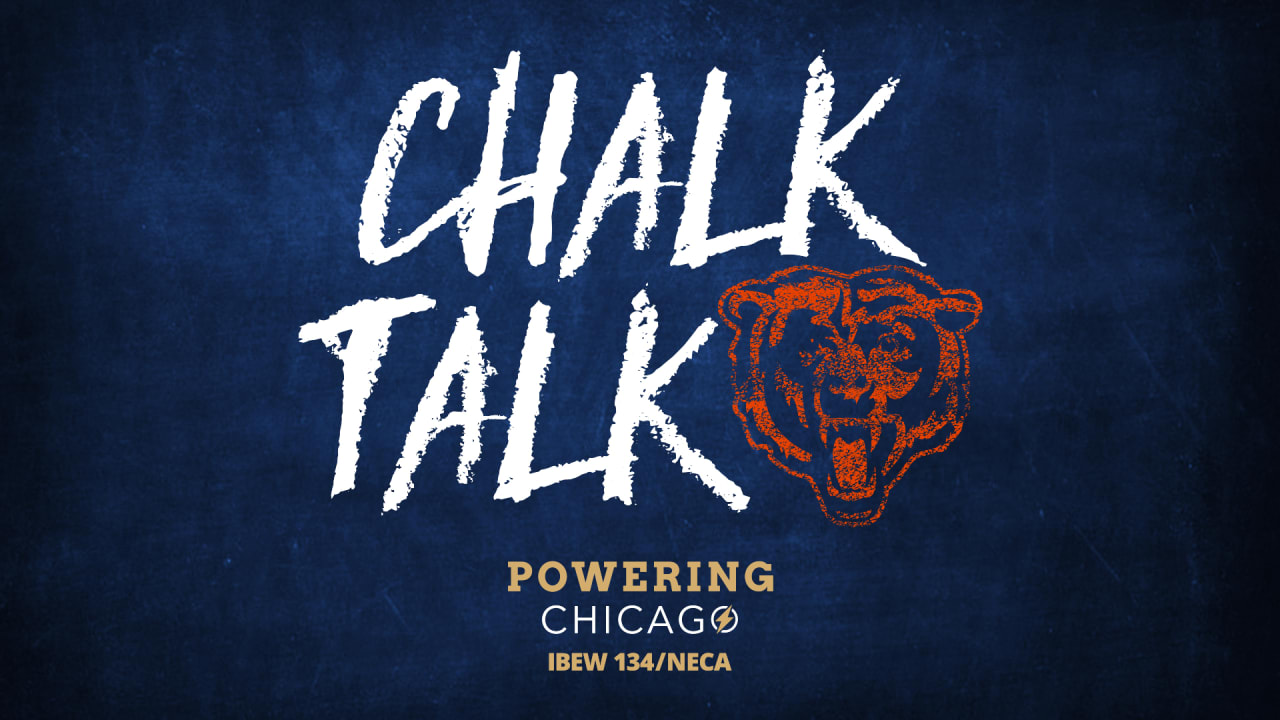 Wondering about a player, a past game or another issue involving the Bears? Senior writer Larry Mayer answers a variety of questions from fans on ChicagoBears.com.
When is Jimbo Covert being inducted into the Hall of Fame? I know last year's ceremony was cancelled due to COVID. Are they having one big enshrinement or splitting into two different groups?
Phil T.
California
Former Bears left tackle Jimbo Covert and the rest of the Pro Football Hall of Fame Class of 2020 are scheduled to be inducted in Canton Saturday, Aug. 7. Tickets starting at $29 are available on the
Hall of Fame's website
. The Class of 2021 will be enshrined the following night, Sunday, Aug. 8. Former Bears defensive end
Ed Sprinkle was among nine individuals posthumously inducted
into the Hall of Fame April 28.
I recently read that NFL assistant coaches who don't receive the COVID-19 vaccine won't be able to work in close proximity to their players. What's the status of Bears assistant coaches?
Steve D.
Oak Lawn, Illinois
Bears coach Matt Nagy told reporters after Wednesday's OTA practice that he anticipates that every member of his coaching staff will be vaccinated by the start of training camp July 27. As you mentioned, it was announced last week that NFL assistant coaches who have not received at least the first of two COVID-19 vaccine shots could be banned from the practice field and meeting rooms. So, it certainly seems to be a competitive advantage for teams that have vaccinated coaches. I know the Bears are encouraging all players, coaches and staff members to get vaccinated. Beginning Monday, Bears players and coaches who are fully vaccinated were no longer required to wear masks or socially distance inside or outside Halas Hall.
How has Andy Dalton fared against the Bears' three division rivals throughout his career?
Ryan G.
Portage, Indiana
Quarterback
Andy Dalton
has compiled a 5-2 record against the Bears' NFC North foes, going 2-0 against the Lions, 2-1 versus the Vikings and 1-1 against the Packers. Interestingly, Dalton's 114.7 passer rating versus Green Bay is his highest against any of the 31 NFL teams he's faced at least twice in his career. (He posted a 122.6 rating as a member of the Cowboys last year in his first and only game against the Bengals, the team he played for during his first nine NFL seasons from 2011-19.)
Chalk Talk features fan questions multiple times each week. Email your question to Larry.