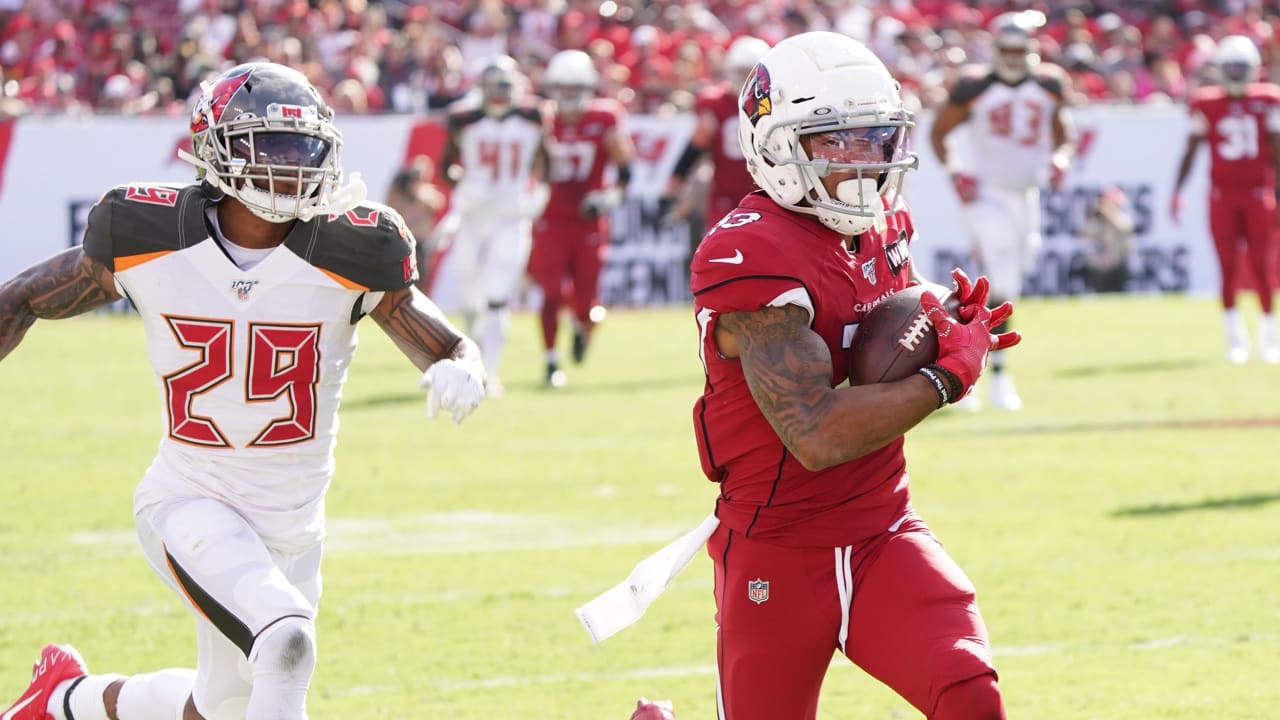 The Cardinals have some impressive skill players but Kirk has often looked like the most electric of the bunch this season.
"He's a dynamic player," Cardinals coach Kliff Kingsbury said. "Inside, outside (receiver). Works his tail off. Doesn't come off the field. When you work that hard, good things happen to you on Sundays."
It was the first NFL touchdown connection from quarterback Kyler Murray to Kirk, but not the first of their life. They played together for a season at Texas A&M, where Kirk caught Murray's first career scoring throw.
"Christian is special," Murray said. "I know that. We all know that."
Cornerback Byron Murphy played with Kirk in high school and was excited to see his longtime friend have a huge day.
"When he goes out and does that, it makes me want to go out there and go harder, because I look up to him as an older brother," Murphy said.
Kirk may not be seen among the upper echelon of receivers in the NFL quite yet, but has shown that type of ability in only his second season and wants to be recognized in that group eventually.
"I don't play this game to be average," Kirk said. "I plan to, every game that I step onto the field, keep trying to prove that I can be (seen as a star)."
Continue reading...