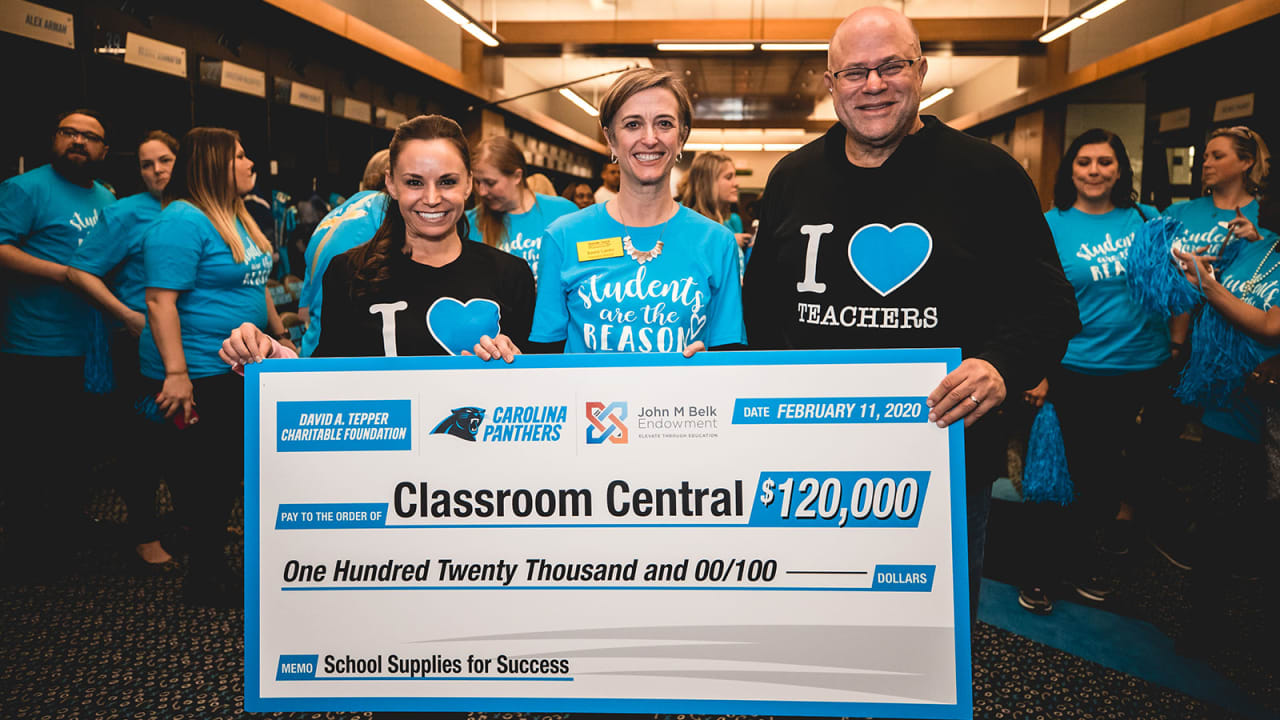 Tuesday's gift wasn't the first time Tepper and the other organizations have come together to assist local schools – the groups provided over 15,000 backpacks and school supplies to students at the start of the 2019-2020 school year. Giving back to educators is a cause that hits close to home for Tepper, whose mother, daughter, aunt and sister-in-law are all schoolteachers.
"It always means more, because when you're telling those stories, they're real stories," Tepper said. "I really appreciate what they do, and I understand that you're really trying to give supplies that you otherwise might not have to your students. It means something to me that we can do this for them."
During the event, Tepper recounted times he watched his mother reach into her own pocket to provide supplies for her students.
"I watched that when I was a kid," Tepper said. "We were a middle-class sort of family, lower-middle class, middle class family, so it meant something then that she reached in her own pocket, and I know it means something to these people, because they're doing the same things, I'm sure."
Now, thanks to Tuesday's gift, teachers like Jordan Schriefer won't have to spend their own money to provide for students like Tepper's mother did.
"It's less money that I have to dip into my own pocket to be able to pour into these children in my classroom," Schriefer said. "Them knowing that they do not have to worry about not having a pencil is just a huge weight that's lifted. They know that they have the supplies, they're going to be ready for the day and they are ready to take the next step."
Since its inception in 2002, Classroom Central has raised over $65 million to assist schools across the state of North Carolina. Executive director Karen Calder said the funds will be used to provide enough basic supplies like paper, pencils, tissues and more to help the teachers finish out the year.
"It's a boost for them and their students," Calder said. "Obviously, for them, they don't have to spend their own money now to get through the rest of the school year. I think more importantly it's a boost for them just to know that somebody in this community cares about them, that values their jobs and profession.
"Even if we can't do that in the form of monetary support and increasing their teacher salaries, at least we can provide them with supplies that they need so that they don't have to reach into their own pockets."