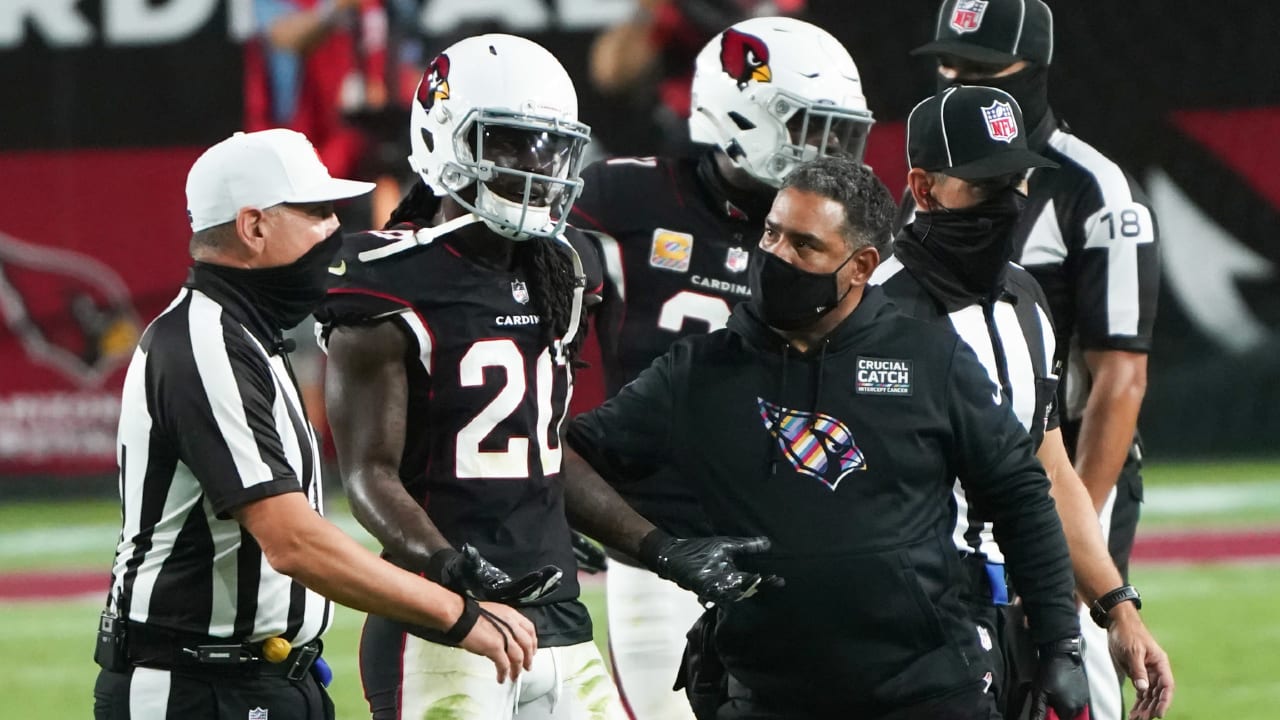 When the Cardinals and Reed, already deep into the battle against the coronavirus, began the regular season in San Francisco, Reed figured there was a good chance the team would get in only three or four games before COVID wrecked things.
Everything was fluid, as the NFL was learning what protocols made sense and which ones didn't necessarily help in real time.
Even dating back to the spring, when owner Michael Bidwill asked Reed to become the team's point man for COVID, Reed thought about the 12 to 16 hours he normally worked in-season and wondered how he could pull it off. On the other hand, he was the only one who made sense.
"My response was, 'Well, I think I'm the best person for it,' " Reed said.
His job, pre-COVID, was already sliding toward more administrative duties as it was. This took him away from the players even more, and Reed sensed they looked at him a little funny as the season unfolded because he was rarely hands-on with daily treatment and rehab.
It wasn't as if the Cardinals were short-handed. Assistant trainers Jeff Herndon, Chad Cook and David Hines were supplemented by a larger-than-usual intern staff of Jessica Heffel, Alex Fleming and Mike Hlavaty. But Reed missed the day-to-day, and the three hours of game time became his refuge, when the chaos of coronavirus management faded and he could just worry about injuries for a spell. His pre-game ritual of taping Fitzgerald's hands allowed a sense of normalcy.
The rest of the season was anything but normal.
Coach Kliff Kingsbury is known for getting to the facility early, yet Reed would "beat me in every morning because he had so many tasks and had to make sure everyone was cleared to get into the building."
The Cards' daily tests went to a lab in Burbank, California, that was shared with four other NFL teams. The results would be sent in the middle of the night. Reed would remind himself when he got home after work to have a quick dinner and then get to bed for some semblance of sleep, because the work would come soon.
His phone would chime with news, sometimes starting as soon as 1:30 a.m., and Reed would start the process of contact tracing and ready himself to call the people involved (he'd wait until it was closer to the time people would be heading into the building, because he knew they weren't up in the wee hours of the night.)
It wasn't just players and coaches but also staff – anyone that was part of the testing process. Most were tested daily, but the Cardinals also had extended staff getting tested once a week that fell into Reed's purview.
"We couldn't have pulled this off without him," Kingsbury said. "The amount of time he put into it, the effort, all day and all night, making sure we could operate at a high level, it was a sight to behold. I know everyone in this building grew a newfound respect for him, the type of man he is, and the type of care he has for this organization."
Continue reading...