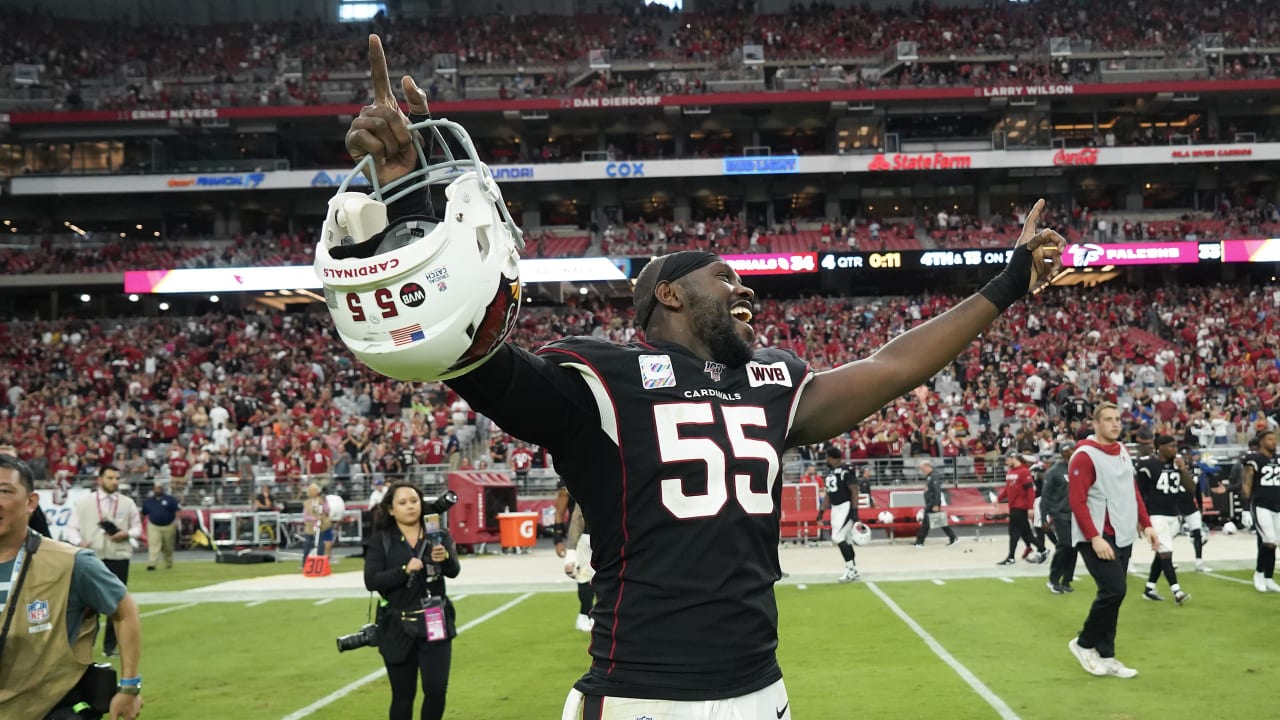 But no Cardinal had a better year than Jones last season. Yet as recent as mid-season last year, Jones was seemingly still lagging nationally when it came to recognition.
"Oh, you don't talk about me," he said at one point. "You're upset that I'm at No. 1 (in sacks)? That's cool. As long as Mr. (Michael) Bidwill is saying good game, and Kliff (Kingsbury) is saying good game to me, alright, cool."
By the time the season was over, however Jones was named first-team All-Pro and was in the conversation for NFL Defensive Player of the Year. He was named to the NFL's All-Decade team. In just four seasons with the Cardinals, he has 60 sacks -- second in franchise history -- and 17 forced fumbles. He has become a favorite name for analysts talking about the best defensive players and/or pass rushers in the NFL.
He also got the attention of his peers across the NFL, who went from not picking him at all for the "Top 100" list to putting him at No. 15.
Continue reading...