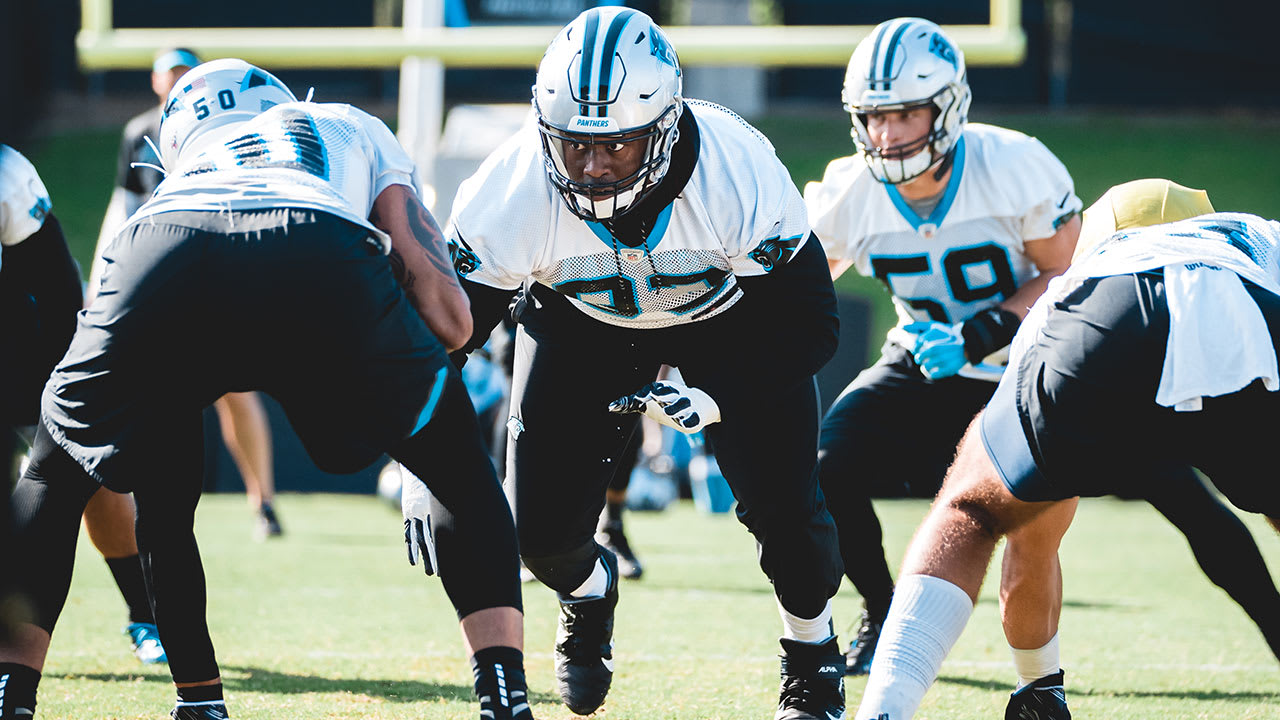 McCoy is getting a feel for everything right now. It's a new environment, a new defense, and it takes some time to adjust.
The main takeaway from McCoy's debut was effort. He was always among the first, if not the first, defensive player to take the field when team drills began.
He made a strong first impression.
"One thing I'm always going to do is when they say, 'Gerald, go' I'm going to go as hard as I can," said McCoy, who lined up at end and tackle. "And how I was raised, my dad always told me, 'Take the field.' Get out there and be ready. When they come out you should already be out there ready to go. Don't have them waiting on you. That's just how I am. I'm like that on game day.
"Whether I know what I'm doing or not. One time I ran out there and I was like, 'Yeah, let's go!' And they (defensive coaches) called something and I was like, 'Oooo.' Hey listen, if all else fails, get off the ball."
And chase it.
The 6-foot-4, 300-pounder said he may have snuck up on
Christian McCaffrey
after the star running back sprinted into the secondary.
"One time Christian broke up the sideline and he turned around – he was like 40 yards downfield and I'm right next to him – and he was like, 'What the heck!'" McCoy said. "That's how I practice."
McCaffrey, though, said he wasn't surprised.
How McCoy practices is how he plays.
"I've been playing against him the last couple years. I know the juice he has," McCaffrey said. "It's awesome seeing vets like that who have been there, done that and finish. He's going to be a great addition to our team. It's fun to have him out here."