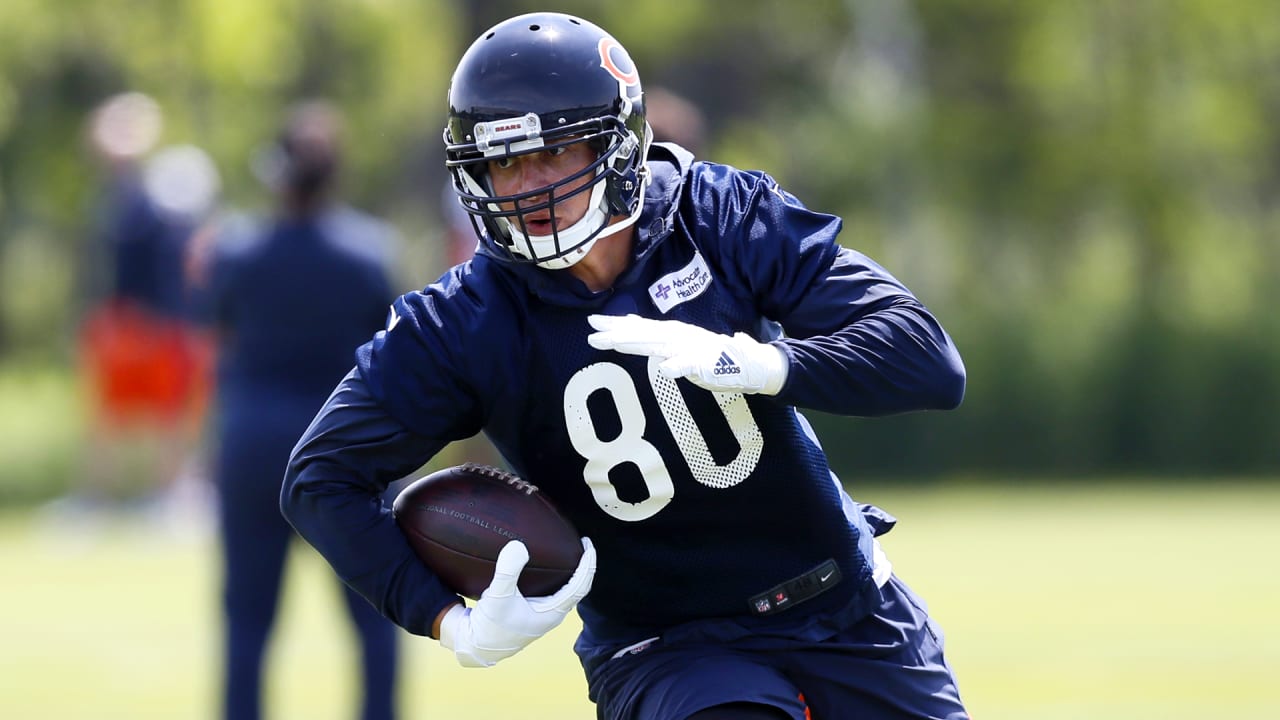 On the first day of Bears minicamp Tuesday, Graham revealed that he did briefly contemplate retirement following the playoff loss, but he decided to continue playing after speaking to general manager Ryan Pace and coach Matt Nagy.
"I certainly did [consider retiring] for a second there, [but] I've got a lot of unfinished business," said Graham, who spent his first five NFL seasons with the Saints from 2010-14. "It was difficult for me to go back in the dome and especially to lose. I'm a pretty fiery person. I'm a pretty enthusiastic person. And I hate losing, simple as that.
"It was a lot of frustration there because I haven't won a ring, and that's all I think about. So just knowing it's another year, I wasn't sure what I was going to do. But I talked to Ryan and I talked to Matt, and I'm on board and ready to do whatever it takes to get back in that position and move forward and hopefully make a run."
Graham is one of the most prolific tight ends in NFL history, ranking fourth all-time at the position with 82 touchdown receptions and sixth with 699 receiving yards. But the 34-year-old has never reached the Super Bowl—despite playing with future Hall of Fame quarterbacks Drew Brees, Russell Wilson and Aaron Rodgers.
"Jimmy's done a lot of things individually," Nagy said. "He's scored a lot of touchdowns. He's been playing with a lot of great quarterbacks. He's been in great offenses. He's won a lot of games. But I say this and I mean this: This guy cares about one thing and one thing only, and that's that trophy. He wants to win the Super Bowl. That's the only thing he cares about.
"So for him to decide to come back here and to continue to play, he's not doing it for records. He's not doing it because he just wants to play a little bit more or get one more year in. He's doing it because he believes that we have the ability to be really good. He knows that. And he is a valuable, valuable piece of this offense in so many different ways—in the classroom, at practice and on game day—that is just worth every penny."
Graham proved his worth last season, leading the Bears with eight touchdown receptions while also mentoring the team's top draft pick, rookie tight end
Cole Kmet
.
"We're super excited to be able to get him back here and continue to know kind of what his role's going to be now in this offense," Nagy said of Graham. "[He's] one of my favorite players I've ever coached. I've learned a lot from him, and I just love his mentality and think we're lucky to have him."
A workout warrior, Graham only decided to return to play in 2021 after determining that his body was up for the challenge.
"I feel like I can still be used and I can still be a weapon and I can still be a leader for this team," Graham said, "and help these young kids to make a run and to share some of my knowledge of what I've learned in this league and the winnings and the lessons I've learned."