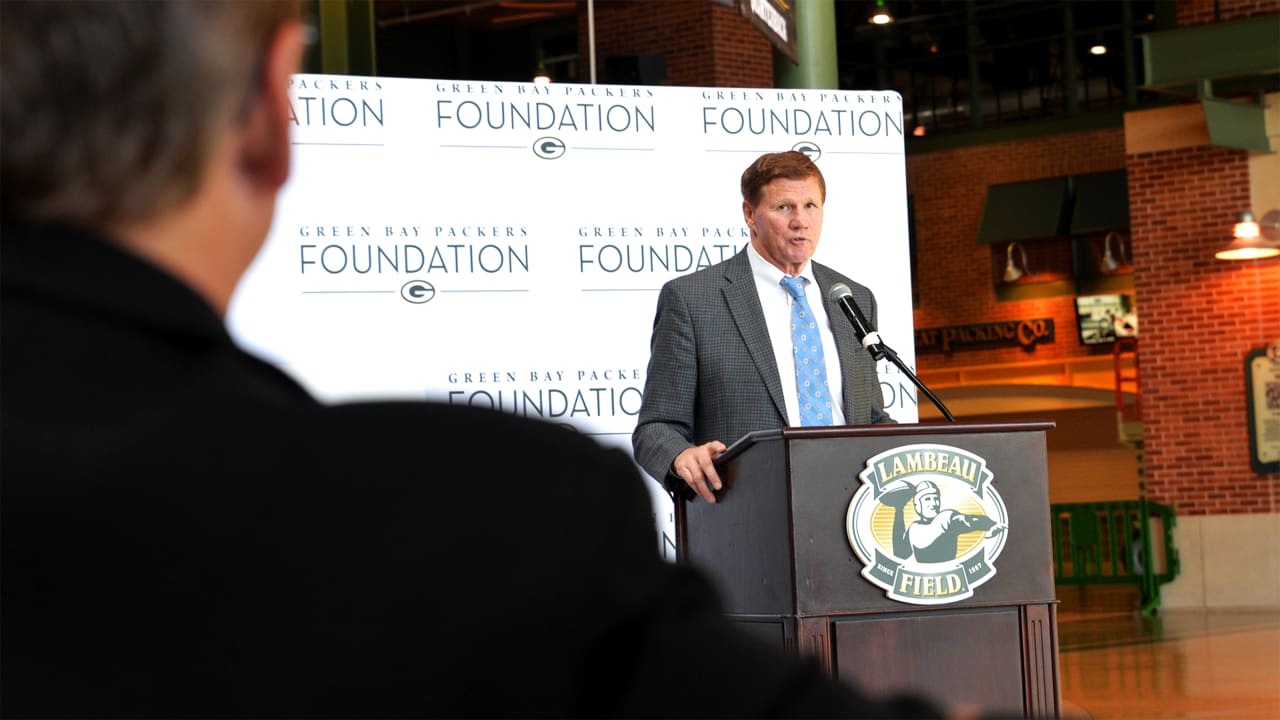 The Green Bay Packers Foundation has awarded $250,000 impact grants to Freedom House, Greater Green Bay Habitat for Humanity and Give BIG Green Bay, the organization announced Thursday. Each grant is a matching grant, requiring the recipient to raise an additional $250,000 in order to secure the donation.
Freedom House will direct the funds from the grant toward their ongoing capital campaign to raise funds to construct a new homeless shelter facility. The new building, on the same site as the current shelter, is expected to be completed by December of 2019, and will increase capacity to provide more families with support, supplies and programming.
"The Packers Foundation Impact Grant will leave a lasting legacy in the community through the building of a new homeless shelter for families with children," said Nicole Schneider, president of Freedom House Ministries, Inc. "We are excited to partner with the Green Bay Packers Foundation in serving our low-income population and making sure families have the skills they need to become self-sufficient."
Greater Green Bay Habitat for Humanity will direct their grant toward the "Framing our Future Campaign," to help fund the organization's effort to expand ReStore operations and double the facility's footprint to further serve the community.
"The impact grant will provide for a convenient, highly visible ReStore for shoppers and those coming to donate new and gently used furniture, home-improvement goods and building materials," said Cora Haltaufderheid, executive director of Greater Green Bay Habitat for Humanity. "The expansion of the ReStore will enable us to carry on our long-term sustainability and momentum of building more Habitat homes to approved families who are deserving of quality, safe, stable, affordable housing."
Give BIG Green Bay will use the impact grant to establish matching funds for the initiative's third year, following its successful second year in which the crowdfunding day of giving raised $1.39 million for 40 local nonprofits.
"The Packers Foundation is pleased to provide these grants to local organizations who serve our community with such passion and dedication," said Packers President/CEO Mark Murphy. "By providing shelter and homes, as well as much-needed resources, programming and support, Freedom House and Greater Green Bay Habitat for Humanity impact the lives of many in our area. We look forward to helping these groups in their missions.
"We are also proud to continue supporting Give BIG Green Bay, which has grown rapidly since 2017, as it continues to raise funds for numerous local nonprofits and showcase our community's generosity and enthusiasm."