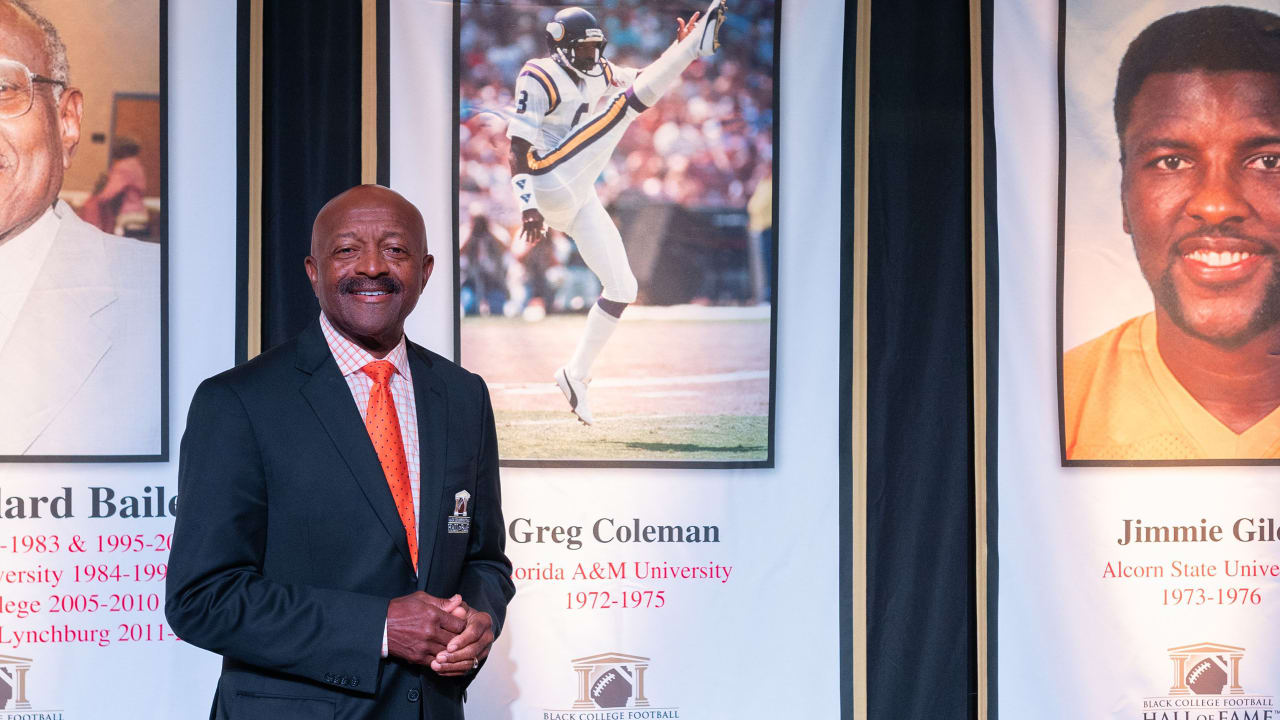 There were the women who worked in the cafeteria at Florida A&M, who used a stick to prop open the door and ensure that football players finishing a late practice would get dinner.
There was Coleman's mentor and track coach, James Day.
There was his English teacher, Sadie Gaither, who offered to tutor him on Wednesday evenings after class.
"Her husband was the legendary coach of Florida A&M, and the athletic director, Jake Gaither," Coleman recalled. "So I go to sit in his den, with all of these amazing photographs of Bob Hayes and Willy Galimore and the great Ken Riley and so many other great athletes from Florida A&M. And all of the trophies and all of these things.
"I'm sitting in there, and he asks, 'Sadie, what is he doing here?' And she said, 'Well, Jake, you get your behind in there and leave this baby alone. He's going to get his homework [done], because he's going to graduate.' "
Now it's Coleman's turn. If he can help in any way, he's going to help.
One such way includes an $8,500 grant that Florida A&M's athletic department will receive on behalf of the Black College Football Hall of Fame. But Coleman didn't stop there; he also appealed for a matched donation from the Vikings, who were happy to oblige.
"Darn near $20,000 is going to go a long way to help some of the student athletes," Coleman said. "I applaud the Vikings, and I appreciate their Social Justice Committee and what [Vikings Owners Mark and Zygi Wilf] have done, and I'm just elated."
Coleman is honored to leave behind a football legacy. But he hopes it's so much more than that. He longs to leave a legacy defined by his off-field impact, his faith and his humanity. And he's already doing just that.
Prior to Coleman's enshrinement, Vikings punter Britton Colquitt tweeted the following: