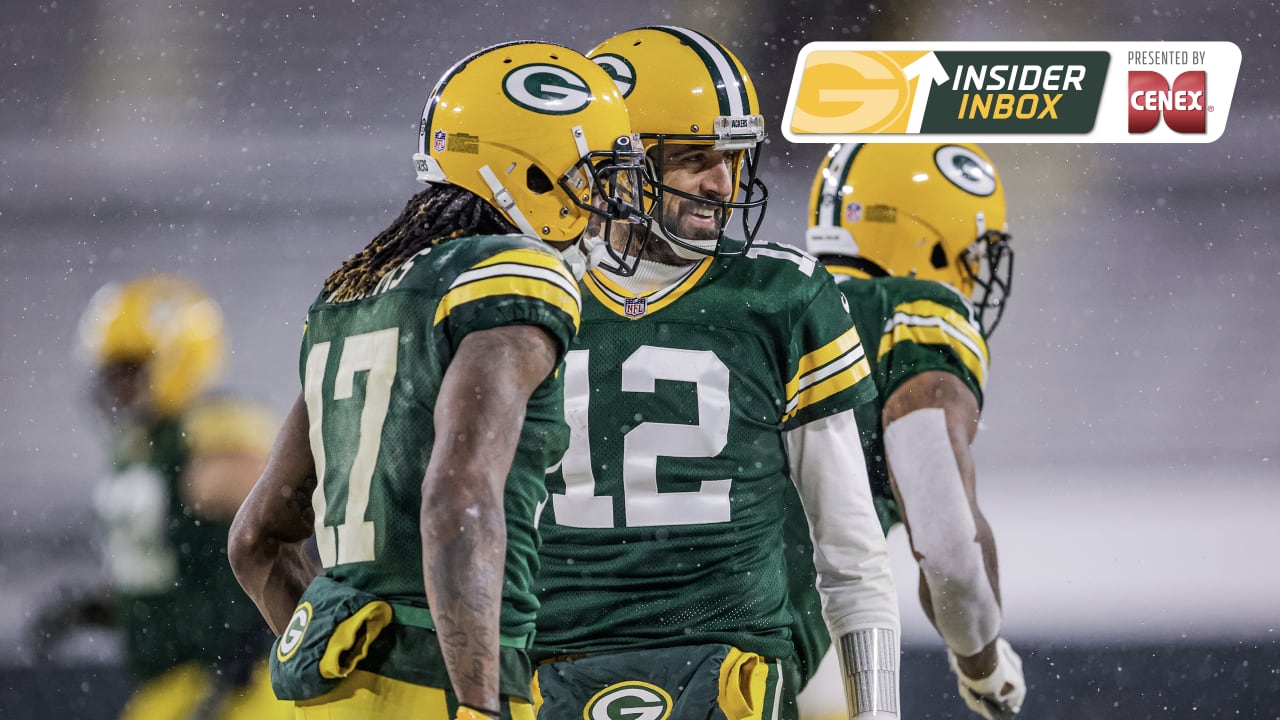 Nora from Rosemount, MN
Brandon Lloyd might be the GOAT of WRs when he leads the NFL in yards in 2010 catching passes from Kyle Orton and Tim Tebow. He probably would have had 5,000 receiving yards if Rodgers was his QB.
Brandon Lloyd had one of the strangest careers I can recall for an NFL receiver. His career statistics were all over the map with no real rhyme or reason.
John from Livermore, CA
The release of linebacker Christian Kirksey was mostly a cap shedding hit. Kirksey has been injured a fair amount but is still only 28 years old. What do you think his loss means to the linebacker group?
It's a tough deal with Kirksey, who seemed to finally find his place in the defense over the last six weeks of the season. I don't think his departure changes much, as Kamal Martin also played that "Will" position last year. Krys Barnes and Martin are the future of the inside linebacker position for Green Bay. Kirksey's departure just makes it more likely the Packers add another inside linebacker through the draft to boost the competition in that room.
Brian from Odenton, MD
Good morning, I can't wait to see Kamal Martin play at 100 MPH this coming season, translating to a 40-yard time of just under 0.82 seconds, not including start-up speed. This should get people's attention!
Explosiveness is not an issue for Martin. He plays with his hair on fire. The next step is harnessing that ability, playing with discipline and tackling through his target.
Ryan from Ripon, WI
With the salary cap numbers starting to be set, do players and agents take that into account when negotiations start to happen?
Yes, but the real indicator is going to be what those initial reported contracts look like on March 15. It's one thing to know the day of the dance but who's stepping out the floor first?
Johnny from Madison, WI
As I've gotten older, I've found myself more concerned with front office decisions and player values, as opposed to just focusing on the players and the games. Is that a product of aging, the multitude of freely available information, or both?
No. To some, the business side of the game is more interesting than the weekly Xs and Os. I don't blame you or anybody for being captivated by the other six-month season.
Rodney from Covington, VA
I feel like free agency will be a very long this year with some players signing lucrative deals, others not quite the deal they wanted, some veteran minimum deals stretching into training camp and some possibly into regular season. What do you think?
This is the camp I've pitched my tent in. I think a few stars will sign right away but it may take a bit for the rest of the market to form. It's going to be great theater.
Zak from Estero, FL
Let's say J.J. Watt wants to play so badly for his home state team – a dream that is priceless. Knowing the Packers need other players to fulfill his Super Bowl dream, what is the league minimum for a player of his experience that Watt could accept?
Fine, I'll indulge you. I believe $1.1 million is the minimum base salary for a player with at least seven accrued seasons. And if the signing bonus is fewer than $137,000, that player counts only $850,000 against the cap.
Rob from Louisville, CO
Throw out the 2018 season, and in the last 5 years, J.J. Watt has 10½ sacks. Hasn't anyone else noticed this?
Everyone wants to keep making the comparisons to White. While Watt is an exceptional talent, there are a lot more questions about him right now than there was with White in 1993. It's a fact Watt was double-teamed a lot last year, but the numbers aren't what worry me as much as the injuries. White barely had missed any NFL games when the Packers signed him on April 6, 1993. Watt has battled through some nasty stuff over the past five years.