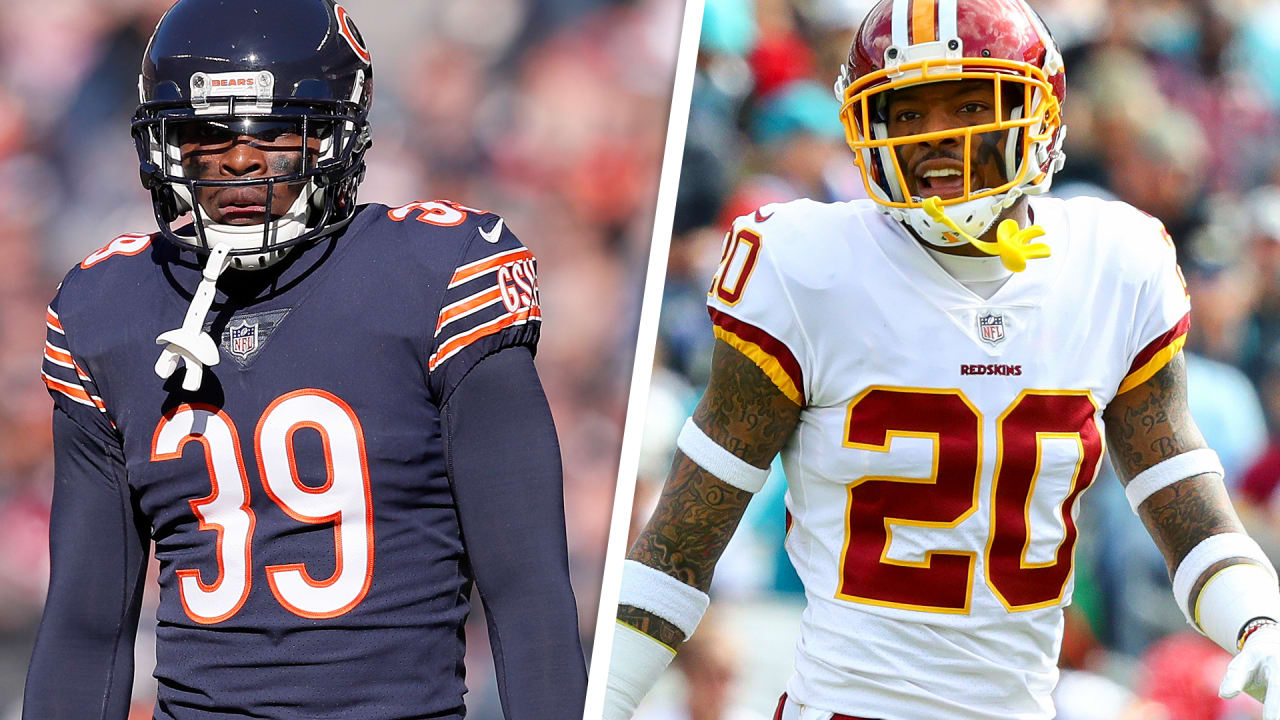 Clinton-Dix helped lead Alabama to back-to-back national championships in 2011-12. In 2013, he hosted Jackson on his recruiting trip to Tuscaloosa in part because they were both defensive backs who grew up in Florida.
"[Alabama coach Nick] Saban loves Florida guys and they just wanted me to holler at [Jackson]," Clinton-Dix said. "He was a physical corner coming out of high school. He was actually an athlete that could have done anything, and he chose to come over and play defense. He was one of Saban's guys. Saban treated him like his son and he loved him to death. Once Saban felt that way, I knew I had to get him on the squad."
Jackson did in fact choose Alabama, where he teamed with Clinton-Dix for one year in 2013. Clinton-Dix declared for the 2014 draft after his junior season and was selected by the Packers with the 21stpick in the first round. He earned a starting job seven weeks into his rookie season and was voted to the Pro Bowl in 2016.
Jackson followed his friend into the NFL in 2017, when the Bears traded up to pick him in the fourth round. After an impressive rookie season, Jackson took another step in 2018 when he was named first-team All-Pro and voted to the Pro Bowl after recording a career-high six interceptions and scoring three defensive touchdowns.
Clinton-Dix revealed that he's been motivated by Jackson's success with the Bears.
"He's a humble guy," Clinton-Dix said. "He works his butt off. To see his dreams come true, it's a blessing. Coming from where we come from, it's tough to get out. The sky's the limit. He's just climbing his ladder. I hope he continues to grow."
Clinton-Dix is eager to reunite with Jackson in Chicago, where they will be tutored by first-year secondary coach Deshea Townsend, who was also a star Alabama defensive back before playing 13 NFL seasons with the Steelers (1998-2009) and Colts (2010).
"Me and Eddie, we're very similar players and that makes it tough on quarterbacks," Clinton-Dix said. "We both can play left and right. It's going to be fun and a challenge for other teams."
Clinton-Dix has appeared in 80 games with 74 starts in five NFL seasons with the Packers (2014-18) and Redskins (2018). Just 26 years old, he's excited to continue his career with a defense that ranked at or near the top of the NFL in several key categories.
"No. 1 defense and I'm joining it?" Clinton-Dix said. "This is a special defense. It's a special core. I want to come in and prove myself to be a part of something special. With so many alpha dogs on the defense, that's rare, and they're having fun doing it.
"I was getting calls from other teams who wanted to sign me, and the money was more. You see so many guys get to the end of their careers—their successful careers—and now they're trying to chase a ring. I have the opportunity to do that in my prime."