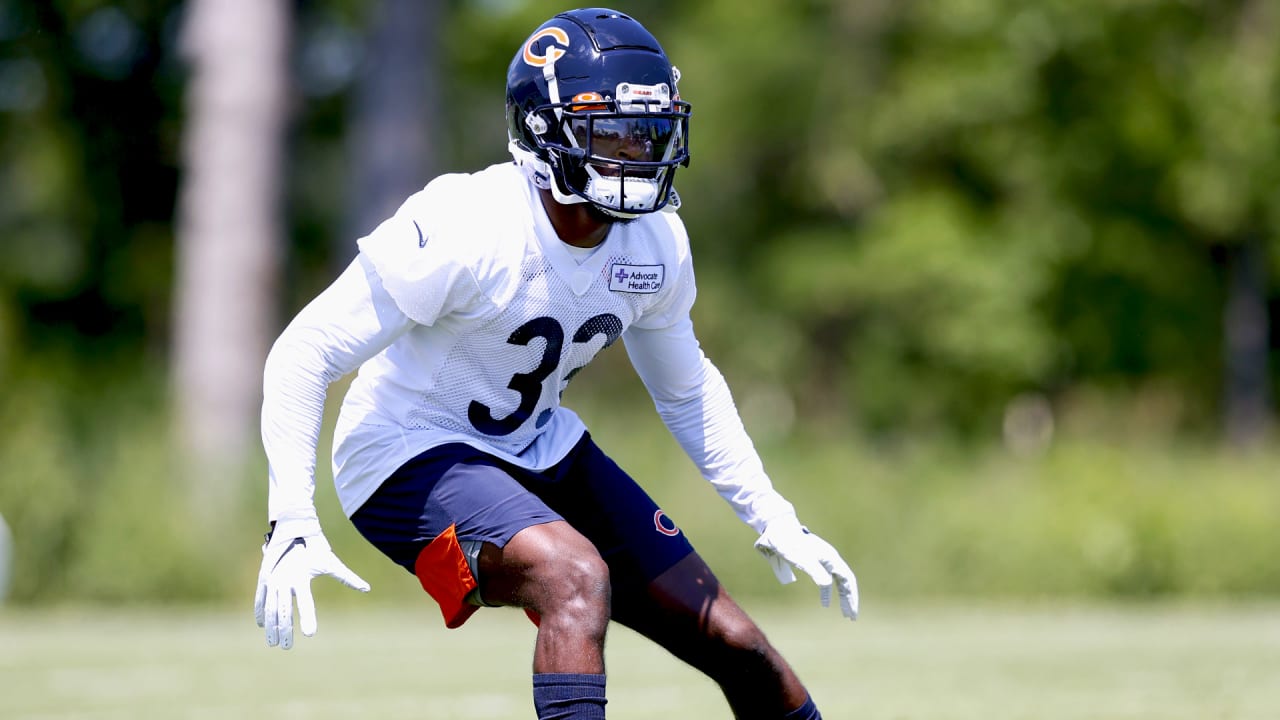 In his first pro game, Johnson preserved a Week 1 win in Detroit by batting away a pass in the end zone as time expired. Later in the season, he helped generate two interceptions by Fuller and safety
Tashaun Gipson Sr.
with pass deflections.
At Utah, Johnson was a two-time, first-team All-Pac 12 selection who appeared in 38 games with 29 starts over three seasons and produced 102 tackles, seven interceptions—returning two for touchdowns—and 21 pass breakups.
The 6-foot, 193-pounder has excelled at every level and expects to have the same success in the NFL that he experienced in high school and college.
"It's no different now being in the NFL," Johnson said. "It's just being able to take what I've been doing my whole life and just being able to perform and bringing others along and teach them the things that I learned from last year and just try to help everybody improve the best way I can."
Johnson's performance as a rookie was even more impressive given that all offseason workouts and preseason games were cancelled due to COVID-19. After experiencing last year's unique circumstances, he cherished the opportunity to participate in OTA and minicamp practices this spring.
"It's definitely beneficial being able to get live reps and not getting coached through Zoom and through meetings and having to learn virtually," Johnson said. "Just being able to get out here and make the mistakes without it really counting … because when we get back to camp, that's when everything counts and everything is kind of amped up and there's a lot more pressure on your performance.
"So just being able to be out here and be free and just being able to learn as a rookie, I feel like that would've been something I would've really benefitted from. But, also, it comes with the extra meetings, the extra workouts, the extra stress on your body. So, I'm kind of grateful I got to miss out on that aspect of it. But it's definitely beneficial to be able to get out here and get reps as a young guy."
It's also beneficial that Johnson has fully recovered from the shoulder injury that forced him to miss the Bears' final three regular-season games and wild-card playoff loss to the Saints last season.
"I'm 100 percent healthy," Johnson said. "There was no structural damage. There wasn't anything major like that. I'm not going to go into the exact details of what exactly happened, but it was just about being able to get to 100 percent. I've been rehabbing, staying on top of my treatment and therapy on my shoulder. I'm just getting back healthy and trying to stay healthy."
As long as he stays healthy, Johnson expects the experience he gained as a rookie to pay major dividends in his second NFL season.
"Just from last year, the game naturally slows down, getting that year under your belt," Johnson said. "For me, just my body is more at ease. My mind is more at ease, being able to see things, being able to have better eyes and just a better understanding of what the offense is trying to do and just how the defense works as well. It's just easier mentally, which allows my body to be able to play a little faster."