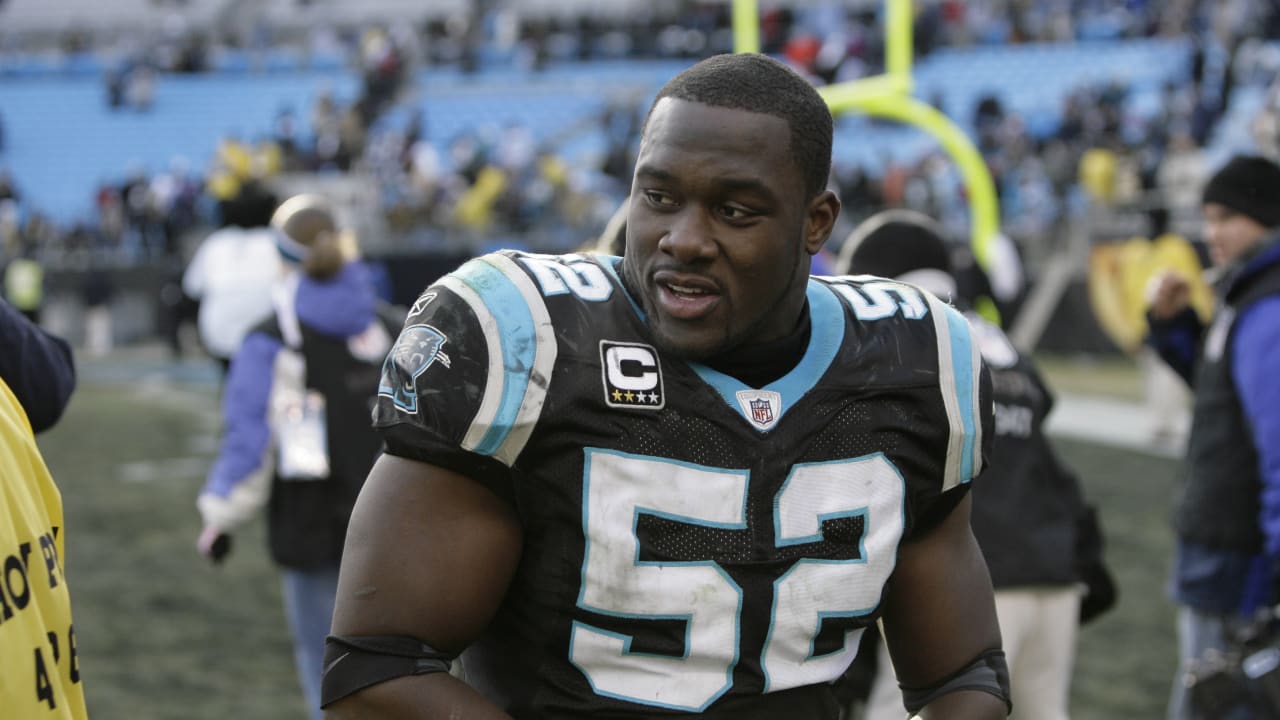 Plus, covering the ACC keeps Beason close to "The U." A Miami native who's now living in Ft. Lauderdale, Beason donated $250,000 toward constructing his former school's new football performance center, where a defensive meeting room is named after him. He also has a provision in his will for a scholarship fund to be established in his daughter's name.
"Those things are important to me," Beason said. "I think being appreciative of what I was able to obtain, knowing that it is great fortune, I feel blessed in that sense, and I know that I need to pay it forward."
Beason has other passions in business — he's owned restaurants and dabbled in some real estate development. But nothing quite matches the joy he used to get from competing between the white lines.
Beason has considered coaching, but he knows he wouldn't like the time commitment or moving around the country, especially as it relates to his daughter. He said every good coach he's ever been around had an air mattress in his office. That's just not an option for him.
"It seems selfish that I was able to accomplish so much of my dreams to be like, now I'm going to go off and try to be the best coach," Beason said, noting that he likes having the flexibility to watch film at his house and still be present.
But if there's one regret Beason has about his career in Carolina, it's not bringing home a Lombardi Trophy.
"I really, truly wanted to be a champion," he said. "If there are moments where I don't sleep well at night, or when I watch any sporting event — doesn't matter what it is — the moment where the clock says all zeros, you have more points than your opponent, and you win a championship? That still hits me right at the core of my heart. I wish I could've been a champion."
As players Beason was personally connected to have left the roster, he admits he doesn't follow the team as closely as he didn't in the past. But as the Panthers begin their new era under head coach
Matt Rhule
, Beason hopes fans can be patient.
"Realize that it just takes time. The leaders have to emerge and become ripe, so to speak," he said. "That would be my message to Panthers fans, Panthers nation: give it time."
Some may take longer to emerge than others. But if they're anything like Beason, they'll give everything for every play they're on the field until their bodies don't let them do so any longer.