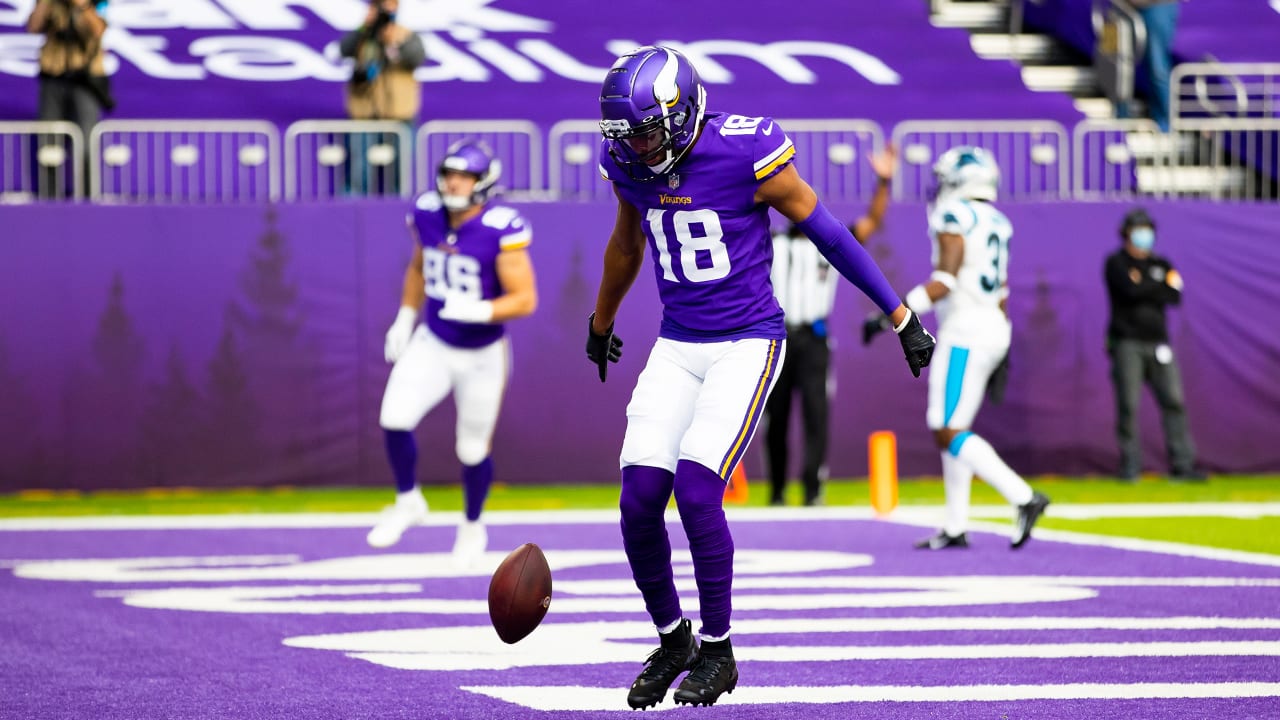 En route to the championship, Jefferson – who competed in the "East" category – got an early win over the Packers. He defeated Packers linebacker Za'Darius Smith and his "Kick in the Door" in Round 1, then beat out Cowboys running back Ezekiel Elliott, who has become known for his "Feed Me" celebration. Finally, "The Griddy" edged out Bucs tight end Rob Gronkowski and his signature "Gronk Spike" to face Newton.
Newton defeated Patrick Mahomes' Flex in the semifinal round.
Click here
to see the full bracket.
"The Griddy" has caught on with fans of all ages, as well as players – and Legends – across the NFL and even beyond.
In January, Grizzlies point guard Ja Morant
pulled out "The Griddy
," and none other than Hall of Famer Randy Moss gave his vote of confidence for Jefferson's moves last season: