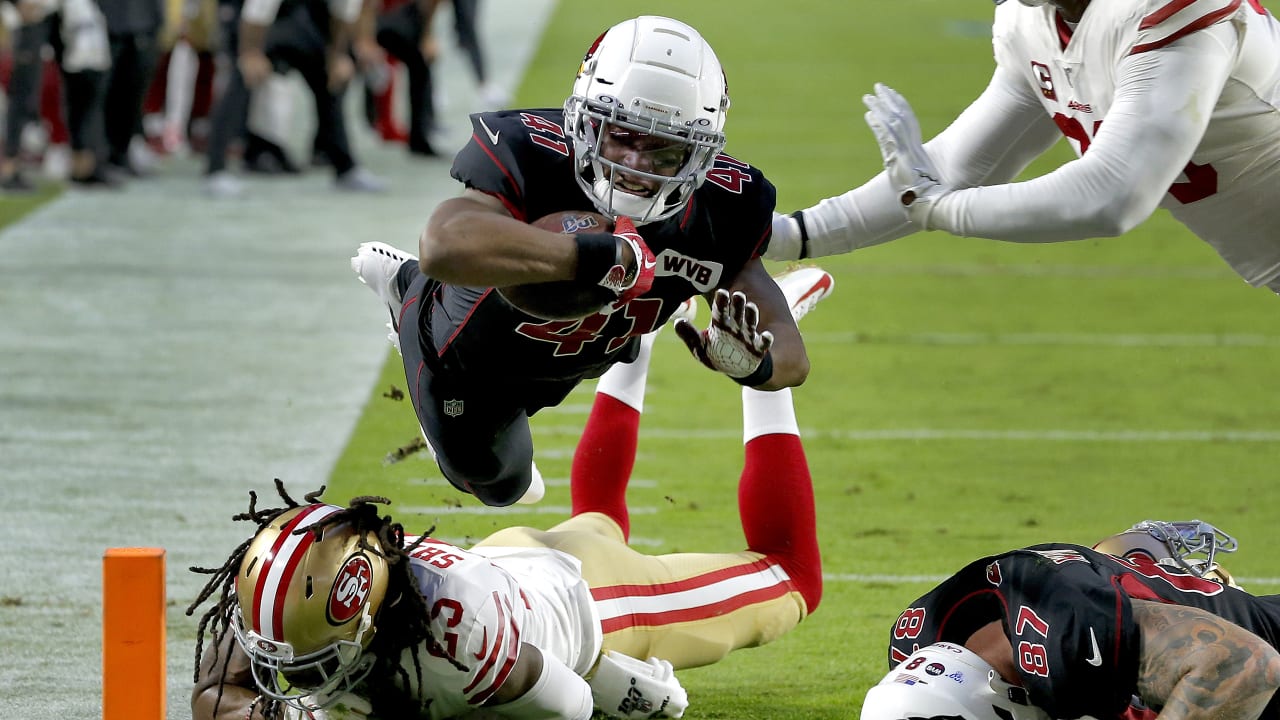 The Cardinals ran the ball well in the first eight games of the season and could have tried to piece it together with Alfred Morris and Zach Zenner until the return of the regular backs, but GM Steve Keim was aggressive before the trade deadline.
Drake always had a solid yards-per-carry average with the Dolphins but never secured full-time duty. The carries were available right away upon his arrival and Drake made the most of them.
"I'm happy for a guy like that, who wasn't utilized like he was in his former place, and gets a chance on "Thursday Night Football" on a short week, knowing no one's expecting much from you," right tackle Justin Pugh said. "That's a true underdog, and he rose to the occasion. I'm excited to see going forth what he can do the rest of the year."
Edmonds didn't practice all week and it is unclear exactly how long he or Johnson will be out. If Drake can keep up this standard of play, he figures to have some type of role the rest of the way.
"I think his skillset is perfect for what we do," Kingsbury said. "He's explosive, he runs tough. For him to come in and learn an entire game plan – and we didn't pull anything back. We knew we'd have to call our best game against those guys."
Drake's personal life is still in a bit of chaos. He returned to a hotel after the game and needs to find somewhere to live. His car is being shipped from Miami, so there is plenty to do in the coming days.
"Busy weekend," Drake said.
If he can handle it as well as he did the game, Drake will be in good shape.
"All I had to do was come in and learn the game plan," Drake said. "It wasn't like they threw the book at me. It was a specific game plan we had to work on. I came here and just tried to make the plays that were there."
Continue reading...