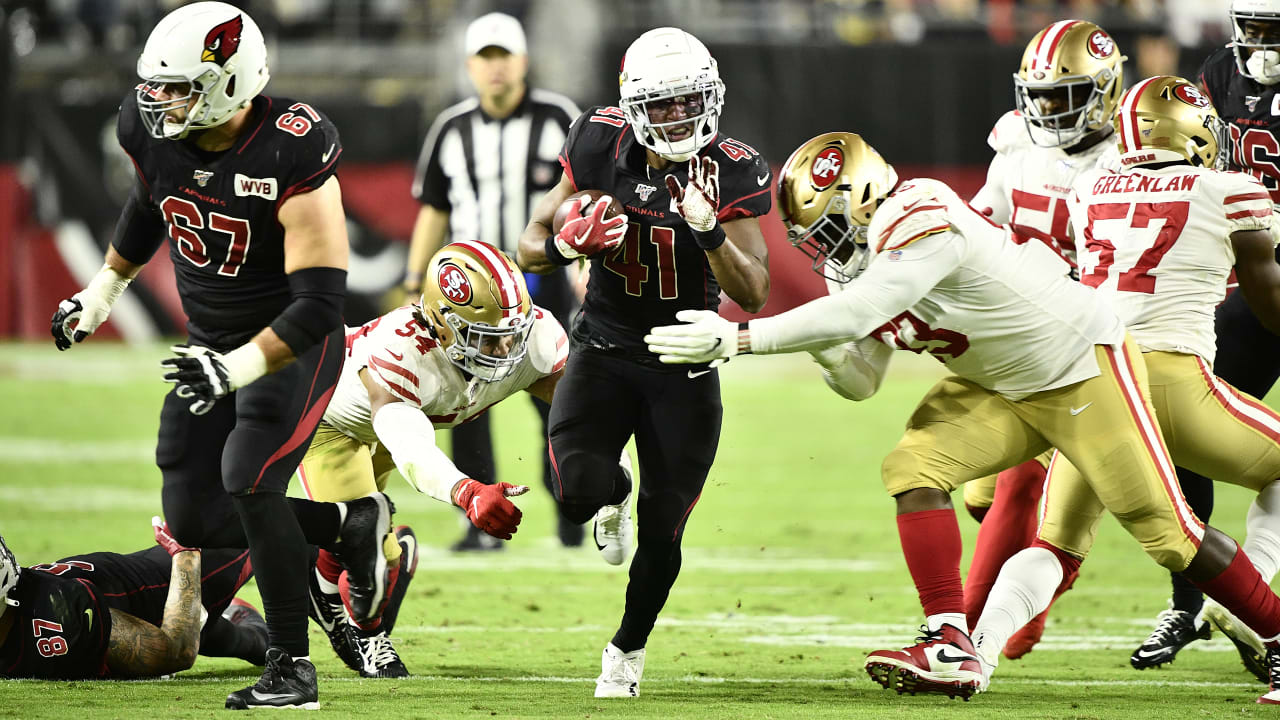 The Cardinals' running back situation was in grave danger earlier this week, but now it looks to be in good shape.
Kenyan Drake had a masterful debut on Thursday night against the 49ers and will be ready for more work next week against the Buccaneers. He will be joined by David Johnson, who is expected back after missing the past two games with an ankle injury.
"Having two guys that we feel like can be dominant players for us is exciting," coach Kliff Kingsbury said.
Drake was badly needed against San Francisco because Johnson and backup Chase Edmonds were sidelined because of injury. He ran for 110 yards and a touchdown at 7.3 yards per carry while adding four catches for 52 yards.
Edmonds (hamstring) is not expected to play against Tampa Bay, but when he does return, it would result in a crowded backfield. Kingsbury said he would rather have too many running backs than too few.
"We learned that," Kingsbury said. "Reps, rotation, that will work itself out."
Drake is used to a timeshare, as he was often part of a two- or three-headed attack with the Dolphins. Johnson has been used as the bellcow since his 2016 breakout season, and it remains to be seen how the playing time will be distributed against Tampa Bay.
Kingsbury said some running backs perform better when they aren't overloaded with touches, while others get stronger as the game moves along.
"You've got to know what their capacity is, if you will," Kingsbury said. "We'll see what Kenyan can do. I thought he handled a heavy load last night. With David back, you know you have two fresh running backs that are really good players."
Continue reading...