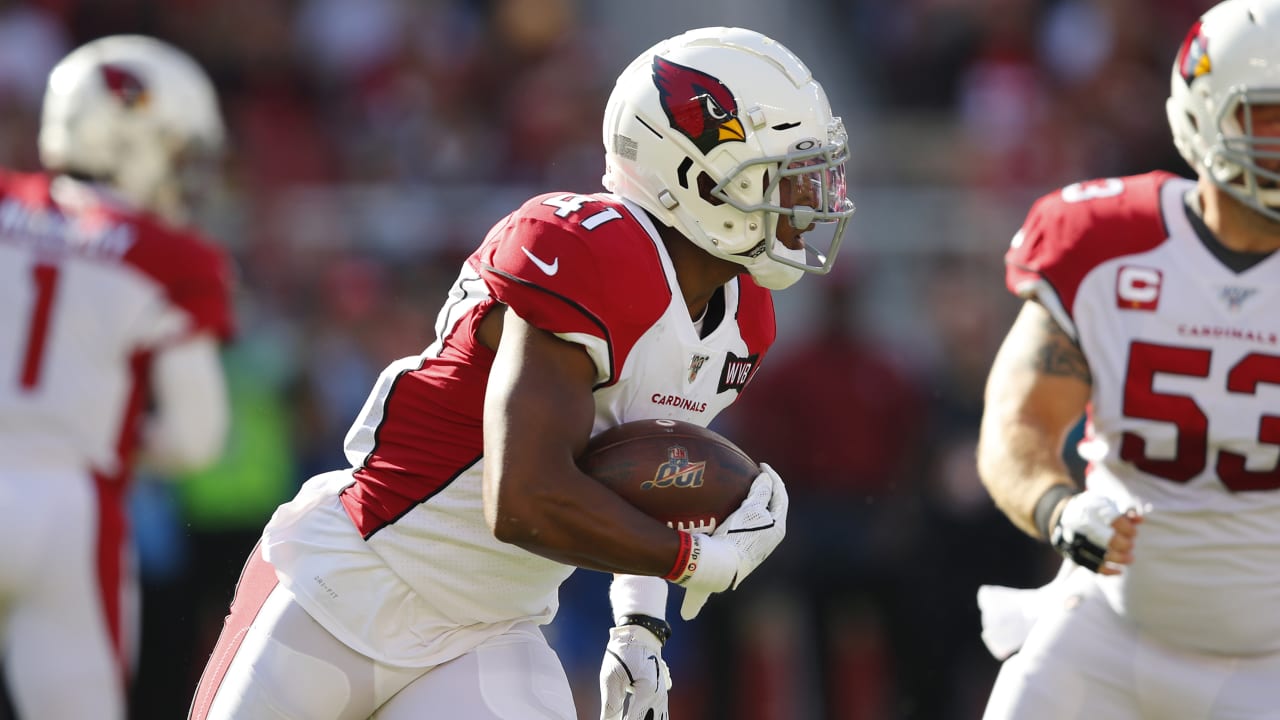 The Cardinals finished with 25 carries for 135 yards and Murray's score, averaging 5.4 yards per carry. They are on pace to set a franchise record in yards per carry this season and have done it with Drake, Johnson and Chase Edmonds in the backfield at different times.
"When we get an opportunity to run it, we run it for five yards a clip," center A.Q. Shipley said. "It really doesn't matter who is back there or who we're playing against. We have a heck of a scheme that coach (Sean Kugler) has put in with a lot of moving parts. The group up front has stayed together. Just keep grinding."
Right tackle Justin Murray returned to the lineup against San Francisco as the Cardinals had their starting offensive line again after two games of Justin Pugh at right tackle and backup Mason Cole at left guard.
Kyler Murray had eight carries for 67 yards, keeping the ball more than usual as the 49ers were aggressive in tackling Drake on the zone read. Drake said Murray's dual-threat presence makes life tough on opponents.
"It's something the defense has to account for every single play," Drake said.
While the Cardinals rued some missed chances late, the rushing performance against this caliber of foe did not go unnoticed by Shipley.
"We're doing some really good things," Shipley said, "We ran the ball effectively against what a lot of people are saying is the best defense in football, right? It's just a play here and a play there."
Kingsbury said Johnson's lack of playing time was less an indictment of his ability and more a testament to what Drake has brought to the table since being acquired for a late-round draft pick before the trade deadline.
"It's not as much what (Johnson's) not showed us," Kingsbury said. "K.D. played really well against them the first game, so we wanted to get him going again in this game versus them."
Continue reading...