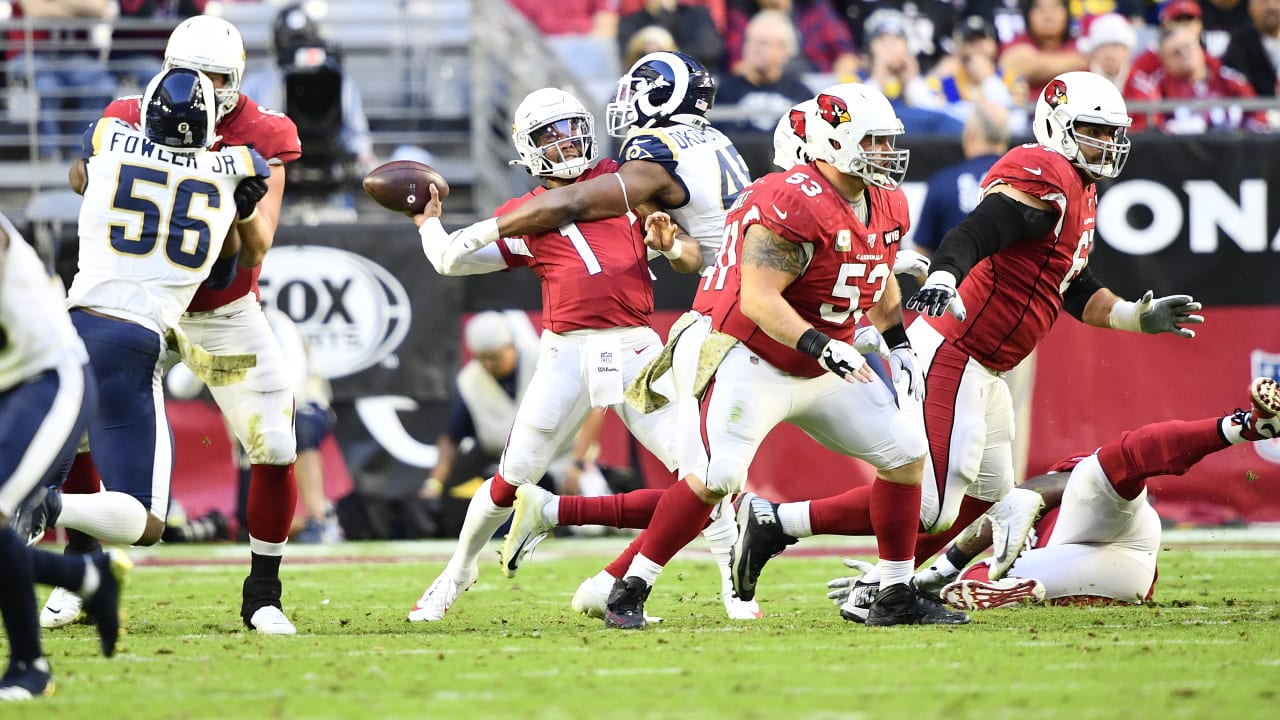 Despite his small stature, Kyler Murray had always been the hammer.
On Sunday against the Rams, he was the nail.
The rookie quarterback suffered the worst loss "in my life, probably," as the Cardinals were outclassed from start to finish in a 34-7 defeat at State Farm Stadium. While the pass defense was the biggest culprit, the offense was no help.
Murray finished the game 19-of-34 passing for 163 yards. His only touchdown of the game came on a 15-yard scamper in garbage time, and he threw a pick-six to Rams safety Taylor Rapp to make the score 34-0 with 8:28 left in the third quarter.
"Everything just felt off," Murray said.
The Cardinals are 3-8-1 on the season, so it's not like Murray hadn't lost before, but it was the first time this season the team was not within 10 points after intermission.
The day began ominously when Murray was sacked early by Rams defensive end Dante Fowler, and then in the next series by All-Pro defensive tackle Aaron Donald – who easily maneuvered past left guard Justin Pugh and made a beeline for the quarterback.
"I got Kyler hit early, and obviously going against '99', you let him get in Kyler's face, it's not a good thing," Pugh said. "I take the blame on that."
From that point forward, Murray -- who was listed as questionable for the game with a hamstring injury but said it wasn't an issue -- seemed ultra-aware of Donald's presence.
"I didn't go a good job sitting in there and trusting it, maybe because of the pressure," said Murray, who was sacked six times. "Next week I'll be better. If I get hit, I get hit. I just have to stand in there. It's part of it."
Continue reading...