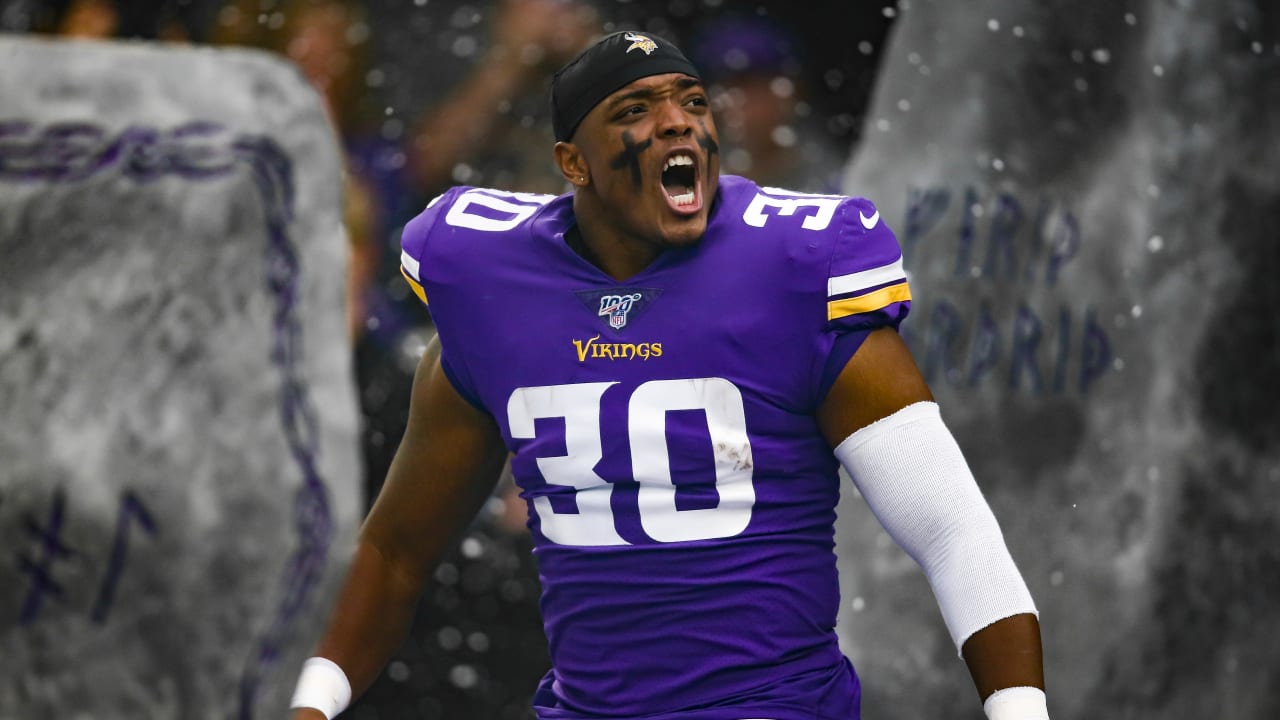 Carr ranks Cook 9th-best offensive player after Week 3
Each week, former quarterback-turned-analyst David Carr releases a ranking of the top 15 offensive players across the league.
Cook isn't new to Carr's list, but the Vikings running back
jumped four spots to No. 9
after his impressive performance against the Raiders on Sunday.
Carr highlighted the Vikings improved run game, which Vikings Head Coach Mike Zimmer emphasized during the offseason, and said that "riding the legs of Cook has been the not-so-secret key." Carr wrote:
Three weeks into the 2019 season, Cook has three straight 100-yard rushing games after two total in his first two seasons combined.
Cook was one of two NFC North names on the list, joining Packers quarterback Aaron Rodgers, who improved two spots to No. 12. Topping the rankings from 1-3, respectively, were three players the Vikings will face this season: Chiefs quarterback Patrick Mahomes, Seahawks quarterback Russell Wilson and Cowboys running back Ezekiel Elliott.
Carr wrote the following of Elliott, whom Minnesota will see on
Sunday Night Football
in Week 10.
[The] two-time league rushing leader is off to the best start of his career (55 carries for 289 rushing yards through Week 3). He posted his 21st
career game with 100-plus yards against the Dolphins, and feeding him is smart on the Cowboys part because they are 18-3 when Elliott rushes for 100 yards or more in a game.