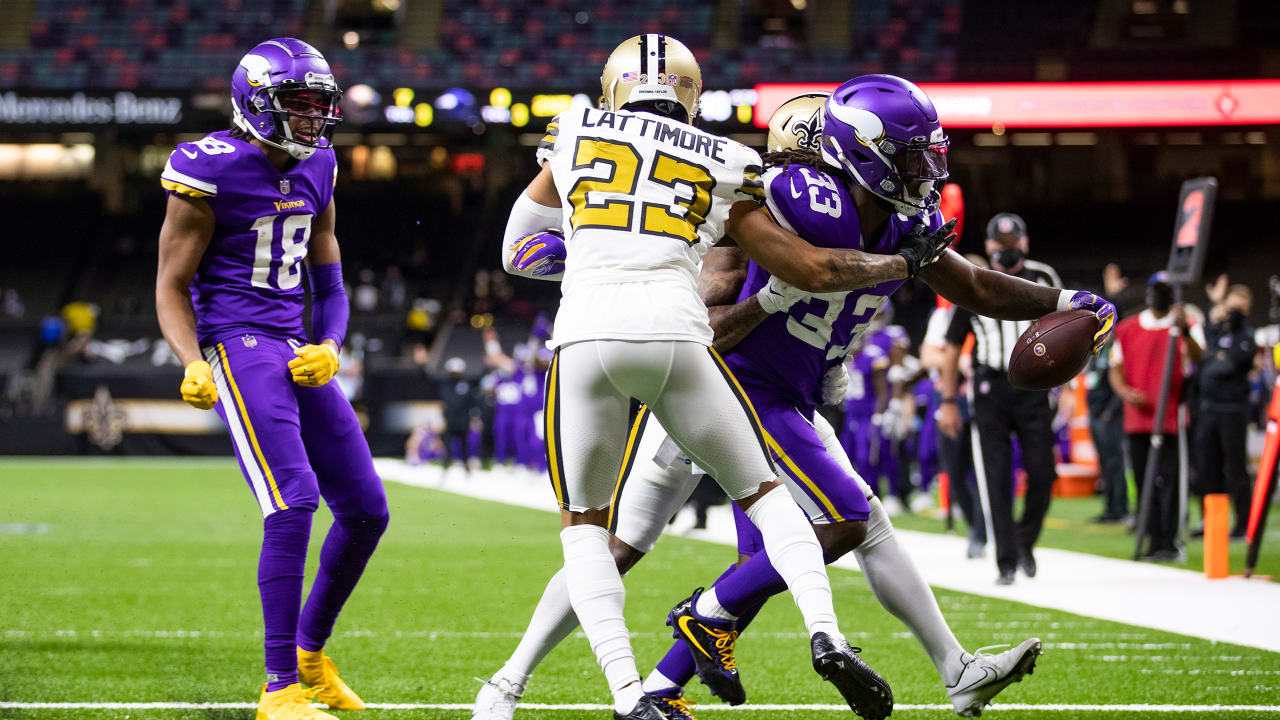 The duos ranked ahead of the Vikings were as follows: Packers (QB Aaron Rodgers, WR Davante Adams), Chiefs (QB Patrick Mahomes, WR Tyreek Hill), Chargers (QB Justin Herbert, WR Keenan Allen), Bills (QB Josh Allen, WR Stefon Diggs), Seahawks (QB Russell Wilson, WR D.K. Metcalf), Cardinals (QB Kyler Murray, WR DeAndre Hopkins), Rams (DE Aaron Donald, CB Jalen Ramsey).
NFL.com ranks teams most likely to win 1st franchise Super Bowl
Hall of Fame Head Coach Bud Grant led the Vikings to four Super Bowls during his tenure, but Minnesota was defeated each time. The team has not been back to the big dance since.
The Vikings are one of nine NFL franchises who haven't yet won a Super Bowl, and NFL.com's Adam Schein
recently ranked those teams
by likelihood of winning a Lombardi Trophy to cap off the 2021 season.
Schein placed the Vikings at No. 6 on the list but said they "might be the most fascinating team in the NFL this year." He wrote:
If Aaron Rodgers never plays another snap for the Packers – and I don't see any sign that he will – Minnesota is my pick to win the [NFC] North. Danielle Hunter is back on defense, and that puts the Vikings back in the mix. The pass rush was nonexistent without him. I loved the Patrick Peterson signing, a perfect match with defensive guru, [Head Coach] Mike Zimmer. Justin Jefferson enjoyed a magical rookie season, and it was no fluke: The guy is a dominator outside. If Adam Thielen can stay healthy, Minnesota could have the best 1-2 WR punch this side of Julio Jones-A.J. Brown. Of course, Dalvin Cook is a game-breaking star in the backfield. Which leads us to the lightning rod ...


Look, say what you will about Kirk Cousins, but he's a very good player. Is he elite? No. He ranks somewhere in the 8-16 range of quarterbacks. Is he good enough to win in the playoffs? Yes. Remember when Cousins and Co. shocked the Saints in New Orleans two postseasons ago? Don't let the haters forget it.