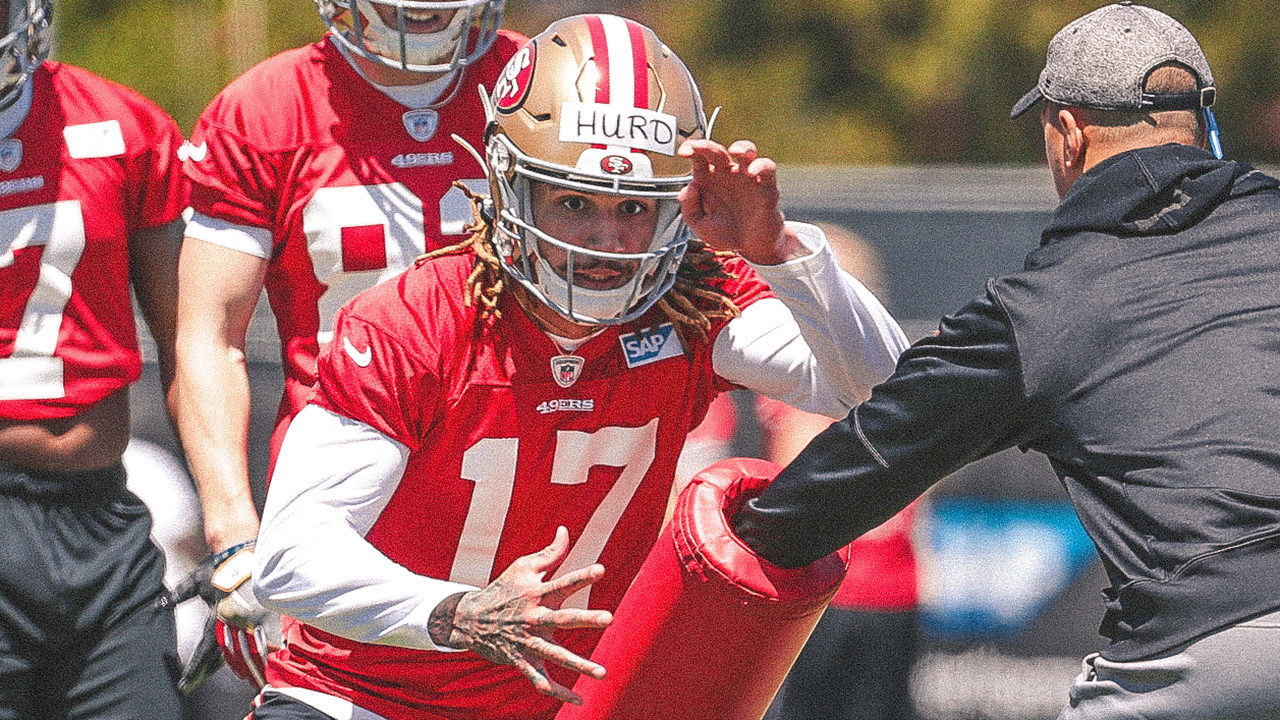 Those desires were largely predicated on Hurd's wish to play in Kyle Shanahan's offense. Shanahan is commonly lauded for his ability to identify skill players with a specific vision in mind. A player as versatile as Hurd requires a coach with the offensive ingenuity to match.
After the 49ers selected Hurd on Day 2 of the 2019 NFL Draft, Shanahan told reporters that he viewed Hurd as a draft eligible wide receiver, running back and tight end. Hurd is listed as a wideout on San Francisco's roster, but he's likely to line up all over the formation in 2019 and beyond.
"They're going to use him in so many different ways where he's going to bring so much to that offense," Rhule said. "I think he's going to be a guy who can play outside receiver, inside receiver, can block in the box when need be, can play tailback when need be – I mean he's a matchup nightmare in the NFL in my opinion.
"I don't think it's going to take a long time before he's a really big time player in the NFL."
It should be noted that receivers commonly face an uphill battle when entering the NFL. Between reading defenses and running a full route tree, wideouts experience a steep learning curve. That's before you mention having to beat out other guys on the depth chart in order to earn reps on gameday. Since 2015, only six rookies have reached 800 receiving yards and only two have topped 1,000 (Amari Cooper and Michael Thomas).
In that respect, Rhule harkened back to Hurd's mental makeup, approach to the game and overall determination to succeed.
"He checks off the X's and O's box. He checks off the skills and talents box. But he also checks off the work ethic and character box," Rhule said. "I think the fans in San Francisco just got a guy who's going to play hurt. He's going to play when he's tired. He's going to play whether they're winning or losing. He's going to play no matter what because he loves the game.
"To me, as just a fan, that's what I want. I want to go watch guys who love the game and respect the game. That's Jalen Hurd."