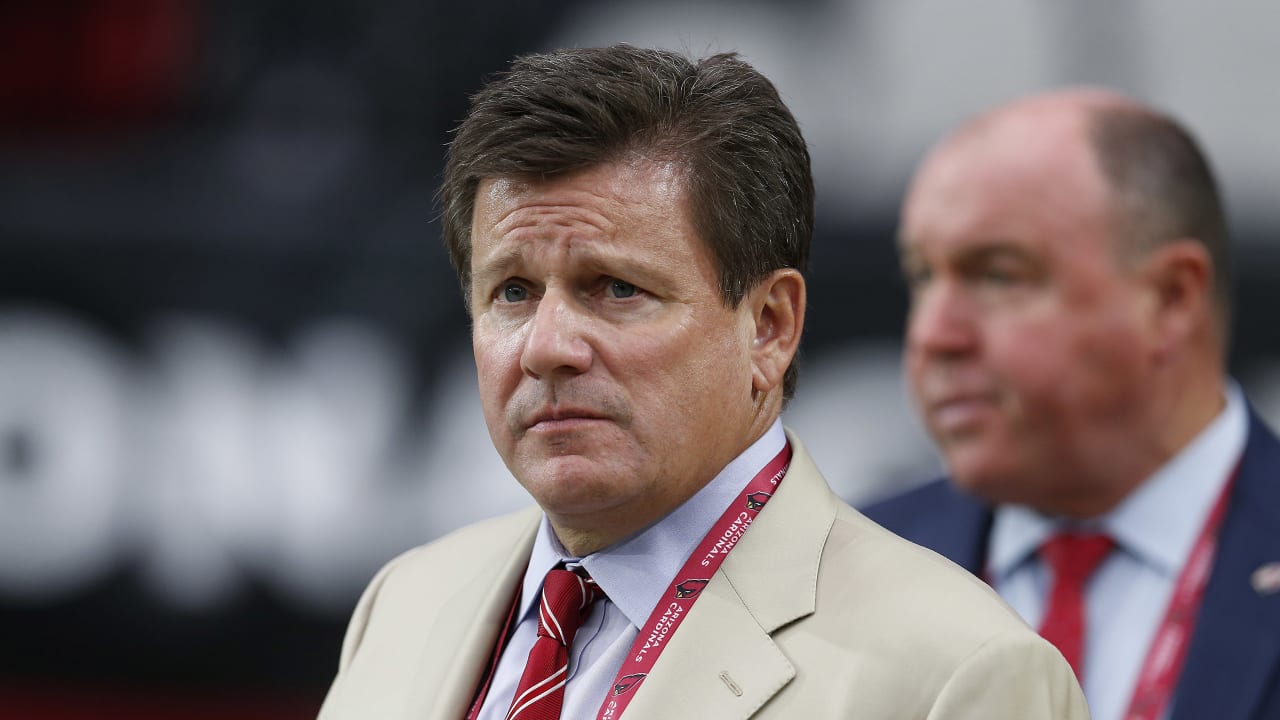 Cardinals owner Michael Bidwill has tested positive for COVID-19.
Bidwill has been traveling and spending time on the East Coast for several weeks, where the team thinks he contracted the virus. When he developed symptoms, he went for a test that came back positive. Bidwill's doctor then recommended he admit himself to the hospital. His symptoms have subsided and Bidwill is expected to be released sometime this weekend.
Like most of the organization, Bidwill has been working remotely since the Cardinals' facility was first shut down in March due to the coronavirus. He hasn't had any in-person contact with coaches, players or football staff.
Earlier in the offseason, the Cardinals made a $1 million donation to the AZ Coronavirus Relief Fund, and the team also helped the efforts for two blood drives held at State Farm Stadium to aid in the COVID-19 fight.
The Cardinals and the rest of the NFL are currently working with the NFL Players Association on health and safety parameters to start the season, which includes a scheduled beginning of training camp at the end of the month.
Continue reading...