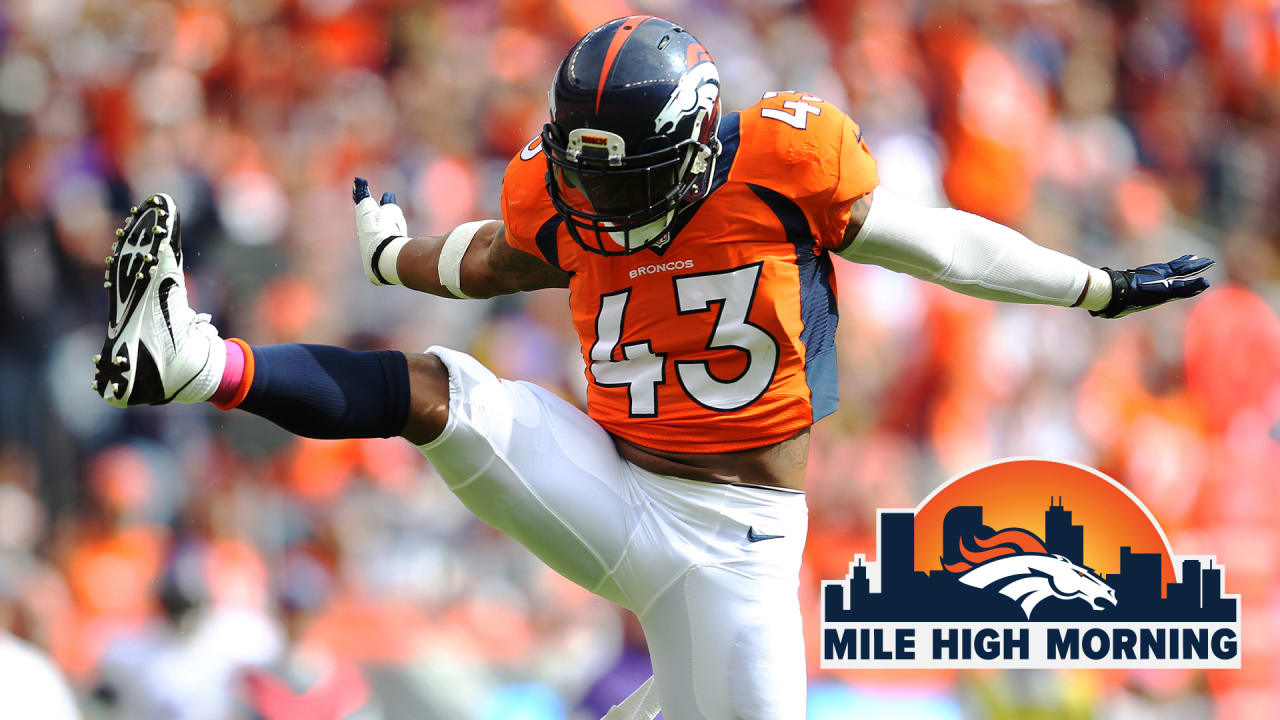 The Lead​
After an eight-year NFL career, former Broncos safety T.J. Ward is hanging up his cleats.
The two-time Pro Bowler was an instrumental part of one of the finest secondaries in NFL history as part of the "No-Fly Zone" alongside Darian Stewart, Aqib Talib, Chris Harris Jr. and Bradley Roby, a group that helped power the Broncos to a championship in Super Bowl 50.
"I am honored and blessed to have completed 8 NFL years!" Ward said in a statement. "Second round draft pick, all-rookie team, all-pro, pro bowler and Super Bowl 50 champion. The journey has been amazing!"
After being drafted by Cleveland in the second round and spending four years with the Browns, Ward arrived in Denver in 2014 as a free agent, joining DeMarcus Ware, Emmanuel Sanders and Talib to form one of the best free agency classes in recent memory. As a Bronco, Ward burst onto the scene and earned a Pro Bowl selection on the back of a 74-tackle, two-sack, two-interception season. A hard-hitter, Ward was a unique talent that could play almost like a linebacker with his speed and strength.
During the 2015 march to the Super Bowl, Ward continued to provide big hits and big plays. Against Minnesota, he came up with two sacks, including the game-saving strip-sack to clinch victory with 30 seconds left.