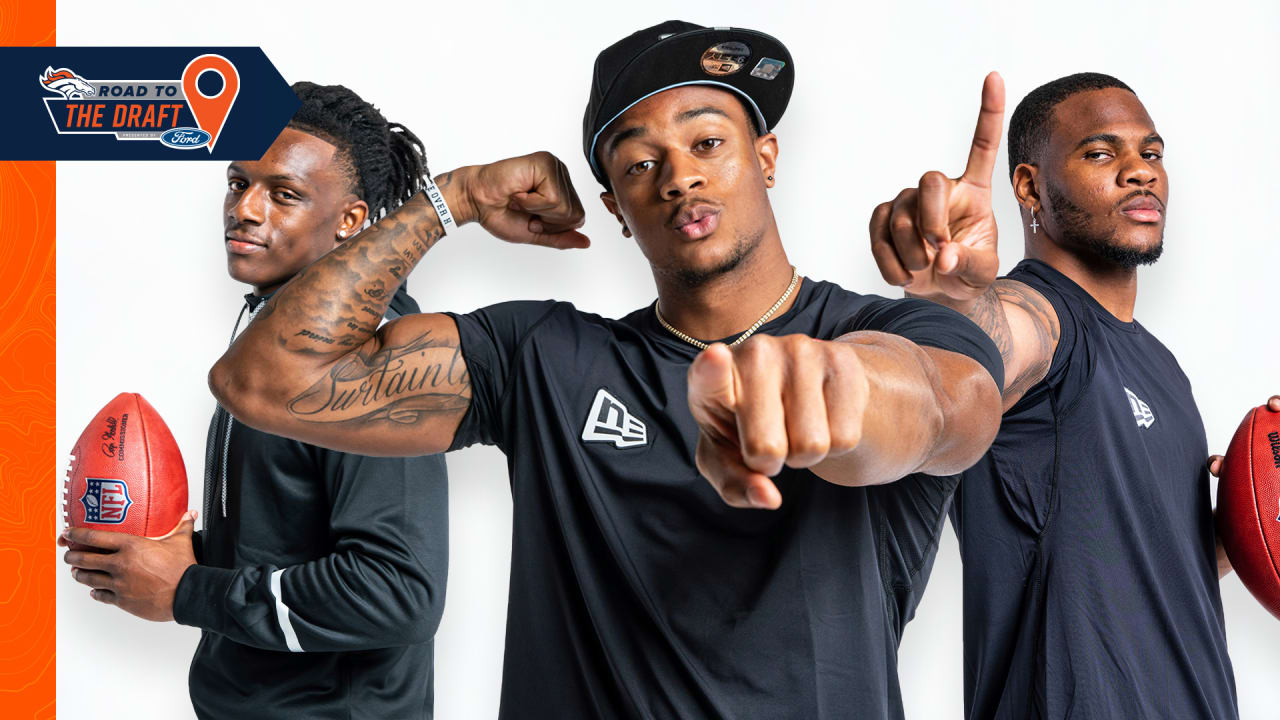 The Lead​
Since 2019, NFL.com has shaped an analytical draft model through Next Gen Stats to project which prospects may see the highest chances of success at the next level "based on his athleticism, production and size profile" in relation to each prospect's position.
The result is a collection of each draft class' cream of the crop graded on a scale that goes up to 99.
In the first year, 13 players received grades of 92 or greater. Each of them started at least four games as rookies; eight of them received All-Rookie Team honors; two received All-Pro or Pro Bowl honors. The next year, in 2020, Next Gen Stats gave out just seven grades of 90 or greater. Of those seven prospects, three earned All-Rookie status. That included Washington edge rusher Chase Young and Chargers quarterback Justin Herbert, who earned Defensive and Offensive Rookie of the Year honors. And the other four — including former first-overall pick Joe Burrow — all started at least half the season.
The Broncos also happen to have drafted a player from each of those groups: tight end Noah Fant (2019) and wide receiver Jerry Jeudy (2020). Through his first 31 games, the second-year tight end is off to the best start by a tight end in franchise history in receptions and receiving yards. Jeudy, meanwhile, recorded the second-most receptions and receiving yards by a Broncos rookie in team history.
Now, could the Broncos find a player from this group for the third year in a row?
NFL.com released their seven-man class on Monday, and it includes two cornerbacks, two wide receivers, one linebacker, one tight end and just one quarterback, which may come as a surprise given the collection of talent expected to go in the top 10 picks.
Broncos fans' interest may key on the defensive players here, as the sole quarterback is Trevor Lawrence. But those defensive prospects are likely to be available at No. 9 given the expected run on quarterbacks and receivers.
Penn State linebacker Micah Parsons clocks in at No. 3 as the top-rated player on defense with an overall score of 97 and a Pro Bowl probability of 18 percent.
"His 97 overall draft score is tied for third-highest among linebackers invited to the combine since the 2013 NFL Draft, behind only Devin Bush (99) and Devin White (99)," Mike Band wrote.
Then there are cornerbacks Patrick Surtain II and Jaycee Horn, who earned overall grades of 96 and 95, respectively. But while Surtain was the more productive cornerback in college, Horn may have the higher potential because of his athleticism.
"Only three cornerbacks have entered the draft between 2016 and 2020 with a higher chance of making a Pro Bowl within their first three seasons than Horn (27%)," Band wrote. "Marshon Lattimore (31%) and Denzel Ward (29%) both made the all-star game in Year 1, while Jamel Dean (41%) played a key role in the Buccaneers' Super Bowl LV run."