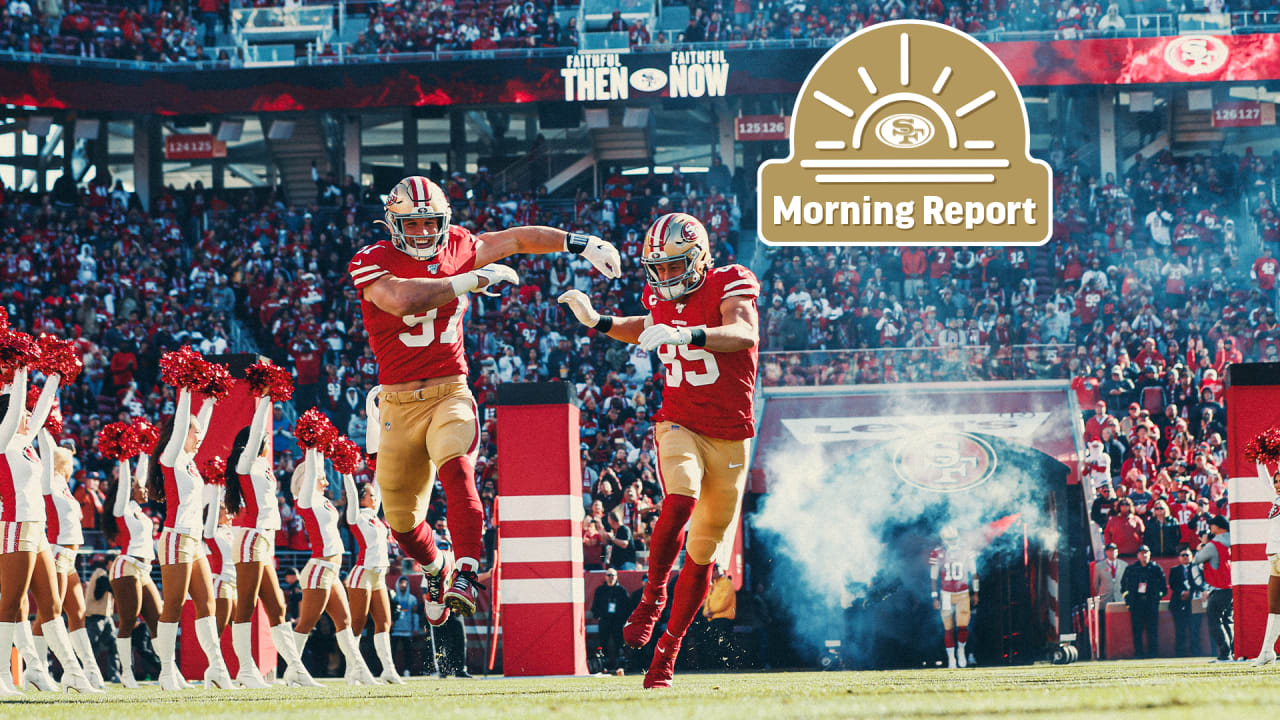 Quick Hits​
On Monday, the Pro Football Writers of America announced San Francisco 49ers running backs coach Bobby Turner as the recipient of the Paul Zimmerman Award. The "Dr. Z" Award is given as a lifetime achievement for an assistant coach in the NFL. Read More >>>
The San Francisco 49ers and the County of Santa Clara have announced that the Levi's® Stadium mass vaccination site operated by Santa Clara Valley Medical Center Hospitals and Clinics will conclude COVID-19 vaccination operations on June 24, 2021.
Those who have received only their first dose of a two-dose vaccine from Levi's® Stadium by the time the vaccination site closes will be able to arrange their second dose at any other site throughout the county. For additional sites, appointment times, drop-in locations and other information on vaccine administration for Santa Clara County, please visit sccfreevax.org.
Through free youth football camps and in-school programming, 49ers PREP presented by U.S. Bank serves approximately 40 thousand youth annually, with more than 55 percent of participants coming from Title 1 schools. Show your support and register for the 49ers Foundation Race to Tackle Poverty today at 49ers.com/tacklepoverty.