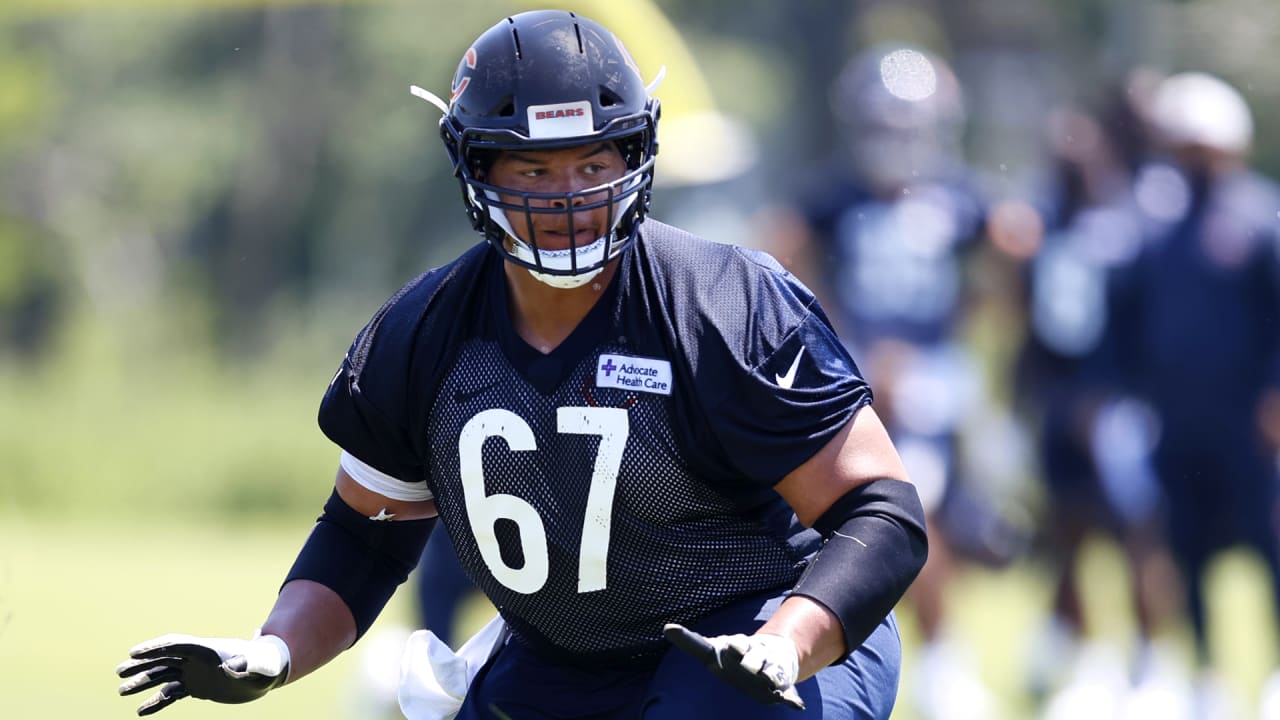 After spending his first season-and-a-half with the Bears on the practice squad, Mustipher was promoted to the active roster last Oct. 14 after guard
James Daniels
suffered a season-ending injury. Mustipher made his NFL debut on special teams four days later in a win over the Panthers and then played his first snaps on offense at center a week later after
Cody Whitehair
was injured in a loss to the Rams.
Mustipher made his first NFL start Nov. 1 against the Saints, but he sustained a knee injury that sidelined him for the next two games. After returning during the bye week, the 6-2, 311-pounder was part of a reconfigured offensive line that helped fuel an offensive resurgence during the second half of the season.
The Bears scored 19 touchdowns in five games and averaged 33.0 points and 387.4 yards. During that span, they generated at least 30 points in four straight contests for the first time since 1965. In their previous seven games, they had mustered only nine TDs and averaged 16.7 points and 272.1 yards.
"Last year, the fruits of my labor showed," Mustipher said. "And so I really feel like this offseason, it was critical for me to have that film, live film, against other NFL defenses to understand the things I need to work on and improve on."
Mustipher didn't need to watch any film to know that he needed to get bigger and stronger—an objective that he accomplished.
"This offseason was all about gaining strength," Mustipher said. "I put on 10 pounds of lean mass, so it was a great offseason. Now June and July is going to be just trimming the fat down and trying to maintain the muscle I put on to withstand a 17-game season and hopefully longer than that."
For the second straight offseason, Mustipher trained with former Bears center Olin Kreutz, a six-time Pro Bowler in 13 seasons in Chicago from 1998-2010.
"I have a lot of people that I trust and there's a great group of guys that I'm able to train with week in and week out," Mustipher said. "And just being back in the facility with [head strength and conditioning coach Jason Loscalzo] and the guys, that was critical for me. I like to eat and there's a lot of good food in Chicago, so that was definitely critical for putting on the muscle."
Mustipher has enjoyed strengthening the bond on the Bears offensive line this offseason, something that no doubt will pay dividends this fall.
"Offensive line is a unique position in that five guys need to be on the same page on every single snap," Mustipher said. "It takes reps, it takes time, it takes plays, it takes a lot of work, a lot of time. Sometimes it takes more time than we were able to have at the facility. There's a lot of time and effort we put into building relationships and building trust within the unit so that we're seeing things through one set of eyes."