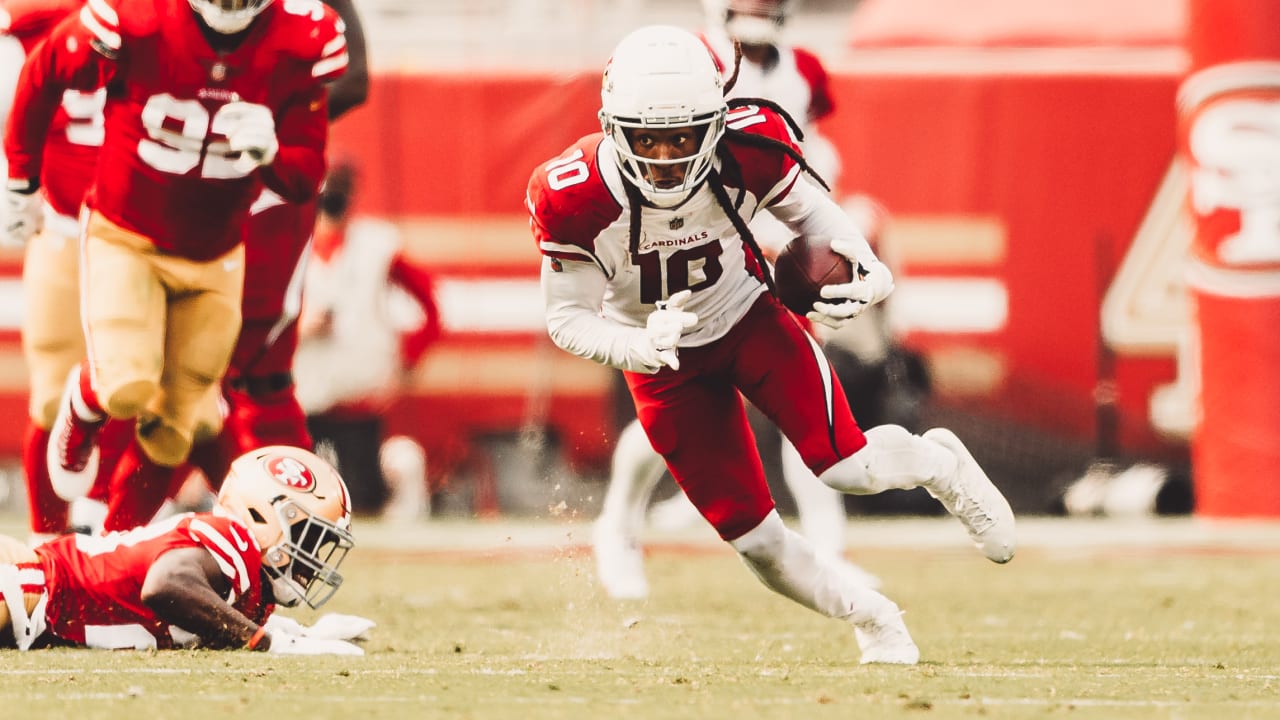 Moments after saying that, Kingsbury pointed out that the Cardinals also have other talented wideouts, most notably Larry Fitzgerald and Christian Kirk. Hopkins' ability is unquestioned, but it's too early to conclude that his debut dominance will be the standard.
"(Sunday) was kind of Hop's day," Kingsbury said. "He got hot and carried us through, and we have a lot of guys capable of having those type of days. The more weapons you have, the more challenging it is for a defense to prepare for you. We have to do a good job as a coaching staff to continue to spread the football around."
It also remains to be seen how "Air Raid" the offense will be in 2020.
It was pass-heavy against the 49ers, as Kingsbury called nine straight throws to begin the game and Murray finished with 40 attempts, which didn't include his myriad scrambles on passing plays. Last season, though, also began pass-happy before morphing to a much more balanced attack.
Hopkins will assuredly be productive, but for a player of his talent, the expectations are stratospheric. Hopkins is tied with Davante Adams for the league-lead in receptions after the first week and is six receiving yards behind Julio Jones.
Despite a decorated career, he's never led the league in either category, and was asked if that would mean something to him if it happened.
"Maybe at the end of my career, when I'm stacking stats up comparing to Hall of Fame players, I might look and be like, 'I had a good season that year,'" Hopkins said. "But right now, naw."
Hopkins much prefers a different type of hardware when the season concludes.
"It would be better if I could have a championship," Hopkins said.
Continue reading...