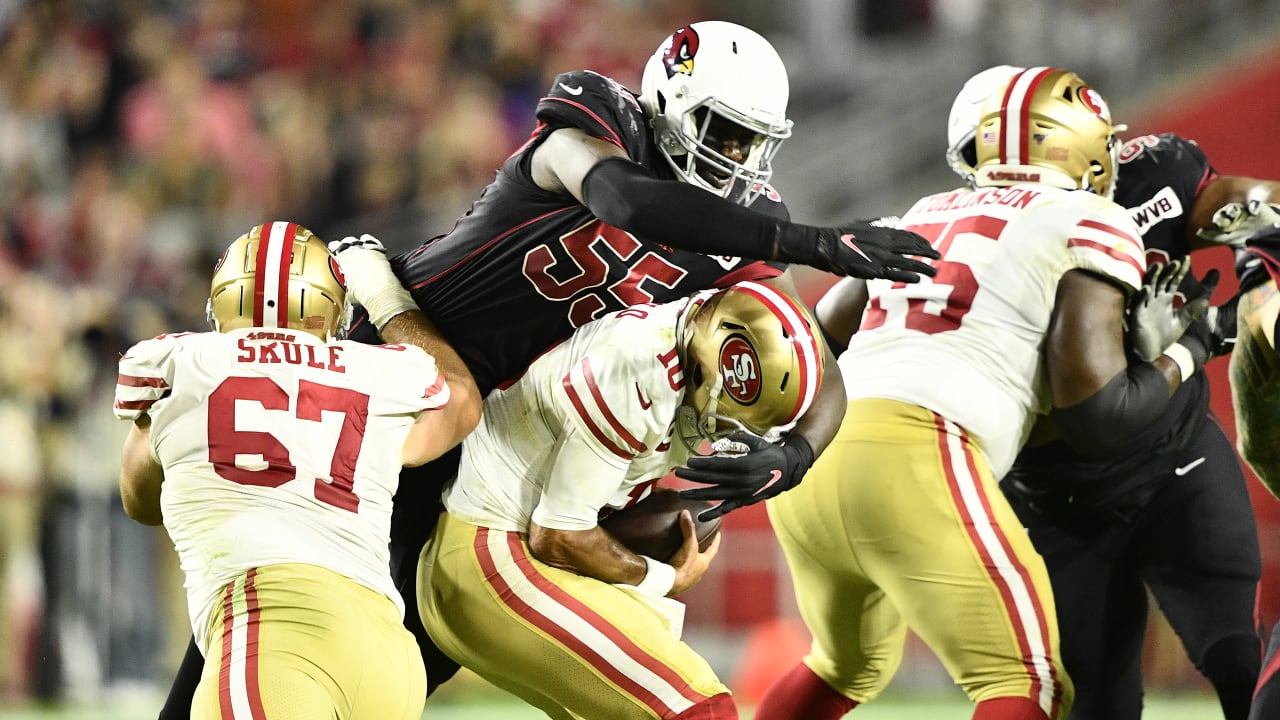 HUMPHRIES BLUNT ABOUT TIME WITH ARIANS
Tackle D.J. Humphries, who struggled when he was drafted in 2015 and often felt the wrath of then-coach Bruce Arians and his staff, made it clear Thursday that he was not happy with Arians with how he was treated.
"It wouldn't have been as tough if I had been learned something during the process," Humphries said. "If I was learning, while being treated that way, there's a difference. You pay your dues. But it's different when you're just being yelled at and not learning anything, you know? That's not very helpful."
Humphries said the "Knee Deep" nickname Arians once revealed publicly was "unnecessary."
"It just made me mad," Humphries said. "It wasn't like it was a nudge in the right direction. … It just made me want to punch you in the face instead of taking coaching from you."
On his conference call Wednesday, Arians said Humphries was "very deserving" of the criticism he received as a rookie.
"He was very immature when he got there," Arians said. "I'm really proud of the player he has become."
Humphries said it was "clear" he was mishandled as a rookie, although he emphasized he understood he needed coaching.
"Don't get it twisted now -- I wasn't a great rookie," Humphries said. "Let's not be confused, that was I was done wrong. I don't want that to be the perception. I wasn't done wrong. Everything I got I deserved, but I never called anyone out on their name."
JUSTIN MURRAY, BROCK REMAIN SIDELINED
Starting right tackle Justin Murray (knee) and slot cornerback Tramaine Brock (hamstring) didn't practice for a second straight day Thursday. If Murray can't go for a second straight game, Justin Pugh will remain at right tackle and Mason Cole at left guard. If Brock can't go, the likely fill-in would be Kevin Peterson, who played some slot earlier in the season before Patrick Peterson's return. Safety Budda Baker has also played there in the past.
Also sitting out were defensive lineman Zach Allen (neck) and running back Chase Edmonds (hamstring).
For the Buccaneers, linebackers Carl Nassib (groin), Anthony Nelson (hamstring) and cornerback Carlton Davis (hip) did not practice. Tackle Demar Dotson (hamstring) and guard Ali Marpet (ankle) were limited.
Continue reading...