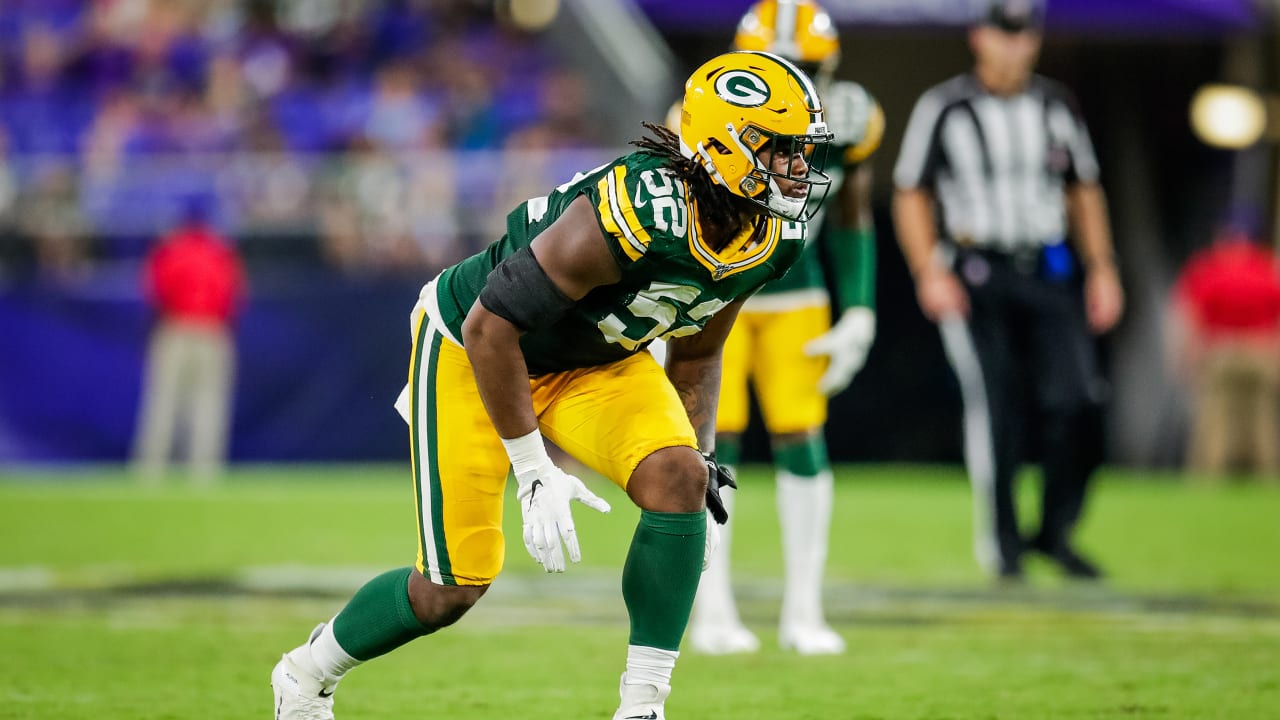 On offensive identity:
When you have to hang your hat on something, what do you want to do? What do guys believe in? To be able to do as much as possible effectively is always helpful. Late in the year, sometimes you don't know who you're going to have. You always have to be able to adjust. An identity is the foundation concepts you have and you have to do them in different ways. For us, we have a couple guys who can do a lot of different things. Whatever it takes.
On 50/50 balls:
Anytime you try to call a legitimate shot down the field, I've always looked at it as a 40 percent completion percentage. When you have a guy like Aaron Rodgers that can go up with his vision and ability to throw the ball downfield. That can make you want to do it more, especially when you can check it down to Aaron Jones.
On touchdown efficiency in the red zone:
We like to call it the 'gold zone.' We've been able to run the ball. If you focus on the pass, that hurts you or the run. The other thing is how many people have scored down there. The more people who score in the red zone, they have to cover every ounce of it.
Defensive coordinator Mike Pettine
On Adrian Peterson:
He's one of the rare ones in the left who can defy his age. We have one here with Tramon Williams. Those guys are rare, especially at running back, to see him with his longevity is nothing short of amazing.
On seeing improvement from the run game:
It starts with the communication being on the same page, I think that's important. Having an understanding if we have a stunt on, making sure guys know how that affects them. We've preached it and we've had some games where we've defended the run well and then we get hit with a big one. We're continuing to grow with it and have a much better understanding of what we're doing in the run game. This week will be one of our bigger mentalities defending the run. I've known Bill Callahan for a long time. He wants to run the football. It'll certainly be a challenge for us given what they've put on tape the last few weeks.