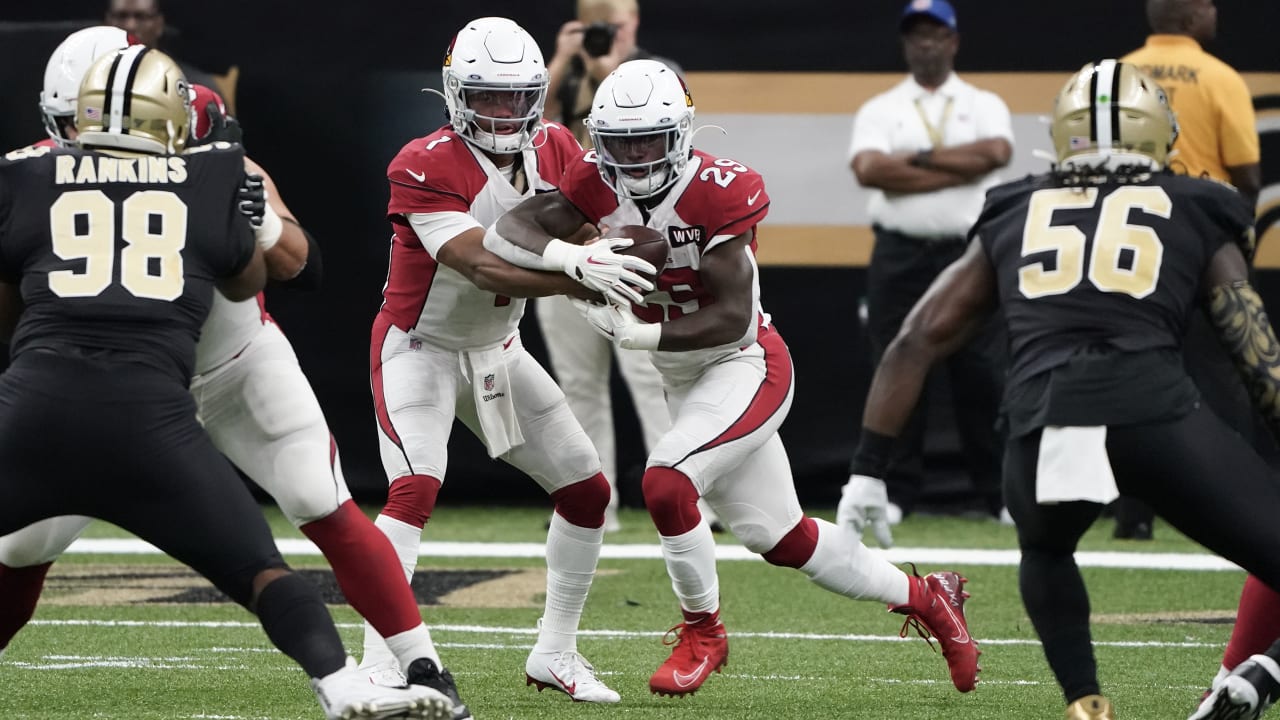 The Cardinals' backfield is about to get even more crowded.
Running back Chase Edmonds practiced Monday and is expected to play Sunday against the Rams. Edmonds has been out since suffering a hamstring injury in Week 8 against the Saints, and his return will give coach Kliff Kingsbury three intriguing options at running back.
Kenyan Drake has averaged 5.2 yards per carry in three games since being acquired from the Dolphins, while David Johnson is the highly-paid former All-Pro who is the best pass-catcher in the group.
"It's a good problem to have to have three talented running backs," Kingsbury said.
Johnson had been the Cardinals' starter for several years but didn't get a touch in nine snaps against the 49ers last time out. Kingsbury said there is "definitely" a way to integrate Drake, Edmonds and Johnson into the game plan against Los Angeles.
"Three guys like that that can help your team a bunch of different ways, it's on us as an offensive staff to find different ways to get them involved and get them the football," Kingsbury said.
The Cardinals play at a faster pace than most NFL teams, which is why Edmonds believes all three could have a role.
"If you're running 60 plays per game, probably not, but we're looking to get it up into the 80/90 range," Edmonds said. "It'll be fine, man. We're all talented. We're all selfless. It's not going to be a problem at all."
Edmonds said he will be ready for whatever is asked of him on Sunday, including a return to special teams if needed. The second-year back is averaging 5.1 yards per carry this season with five total touchdowns.
"Whatever way I can help this team win football games, that's going to be satisfying to me," Edmonds said.
Continue reading...