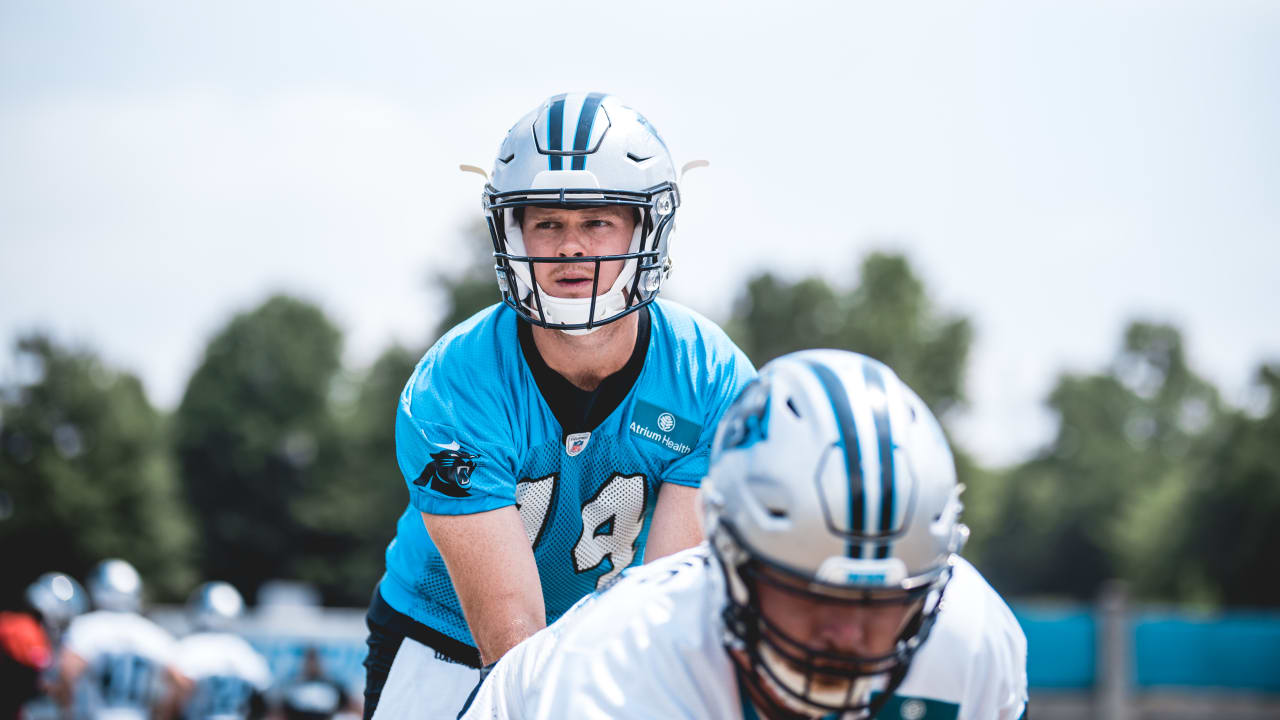 "He's so young in what we ask him to do," Panthers head coach
Matt Rhule
said Tuesday. "But he's so young and has a great work ethic. He might have experience, but you don't have experience in what we do. Every bit of experience Sam has, he can draw from it, but he's done a great job with us saying 'Hey what's the cadence, how do you want me to drop,' and those things. That's good. That allows us to develop him really from the ground up.
"He's a great guy great arm talent. Very likable, and he works hard. He wants to be good. He doesn't want to not have a good rep. Everything we heard about him is what we're seeing."
The same is true for Darnold. The things he heard about coming to Carolina — namely having more skill position talent around him — is evident.
He had the chance to work out
with running back
Christian McCaffrey
before he arrived for the offseason program, and you can tell he enjoys it.
Darnold had a bit of time with late-stage Le'Veon Bell in New York, and sees a younger version of that kind of dual-threat back in his new teammate.
"Christian, he's different," Darnold said. "He can do some freaky things on the field, and he's fast, he can run routes."
And that all helps.
But so much of what the Panthers are building depends on Darnold being a better version than he was in New York, where he threw to the other team too often (39 interceptions in three seasons), and wasn't able to lift that franchise up. That's why they were willing to trade him and cast their lot with a new rookie quarterback savior (Zach Wilson) this year.
So now, he's learning this system, spending time with offensive coordinator
Joe Brady
going over the things he likes and the things he's less comfortable with. The arm strength is evident, even in the more relaxed atmosphere of an OTA workout, where the the only real heat comes from the unseasonably high temperatures, and not a pass-rush or the glare of the spotlight.