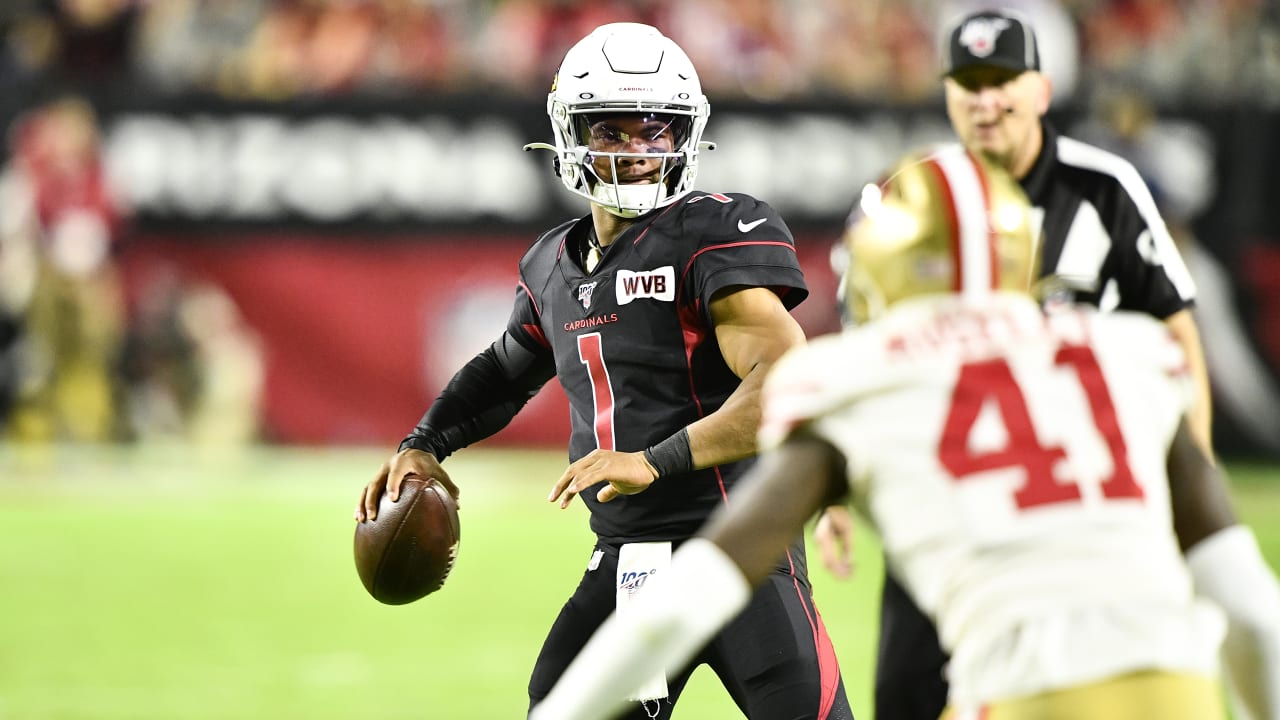 Kyler Murray made some dynamic plays over the first month of the season, but also had his fair share of rookie mistakes.
The Cardinals' signal-caller averaged an interception per game over the first four and took 20 sacks during an 0-3-1 start.
While many rookie quarterbacks deal with that roller coaster of inconsistency for years, Murray has been on an impressive ride ever since. In the past five games, Murray has three wins, zero turnovers and a passer rating of 101.2 while averaging 5.3 yards per carry.
"I feel like if I would have played better those first couple of weeks, we would have won the majority of those games," Murray said. "We were young, we didn't really have an identity of who we were or what we were doing. I think we found that after those first couple of games."
Coach Kliff Kingsbury long knew about Murray's skillset, but had to dig deep about his work ethic and mental capacity before the draft. Once Kingsbury got a grasp of Murray's desire to improve, he had a feeling this upward arc would take shape.
"In this league, it's sink or swim when it comes to preparation," Kingsbury said. "We can have him as much as we have him, but to separate yourself, it's what you do when you're not here, and he's definitely taken that to heart."
Murray's college life was a whirlwind, as he balanced football with not just school but a promising baseball career. With fewer other responsibilities, he has been able to hone in on his craft in the NFL.
"You've almost got too much time," Murray said. "I've never had this much time, ever, to be able to play football, watch football, do football. It's a lot of fun."
The Cardinals may only be 3-5-1 on the season, but they are coming off a game in which they pushed the undefeated 49ers to the wire.
Murray finished with a career-high passer rating of 130.7 against arguably the best defense in the NFL, rallying the team by completing 10-of-11 passes for 195 yards and two touchdowns after intermission.
"He continues on a steady climb, even against some very good teams," Kingsbury said. "There will be some bumps in the road. We know that. But he's putting in the work and I think it's showing on Sundays."
Continue reading...