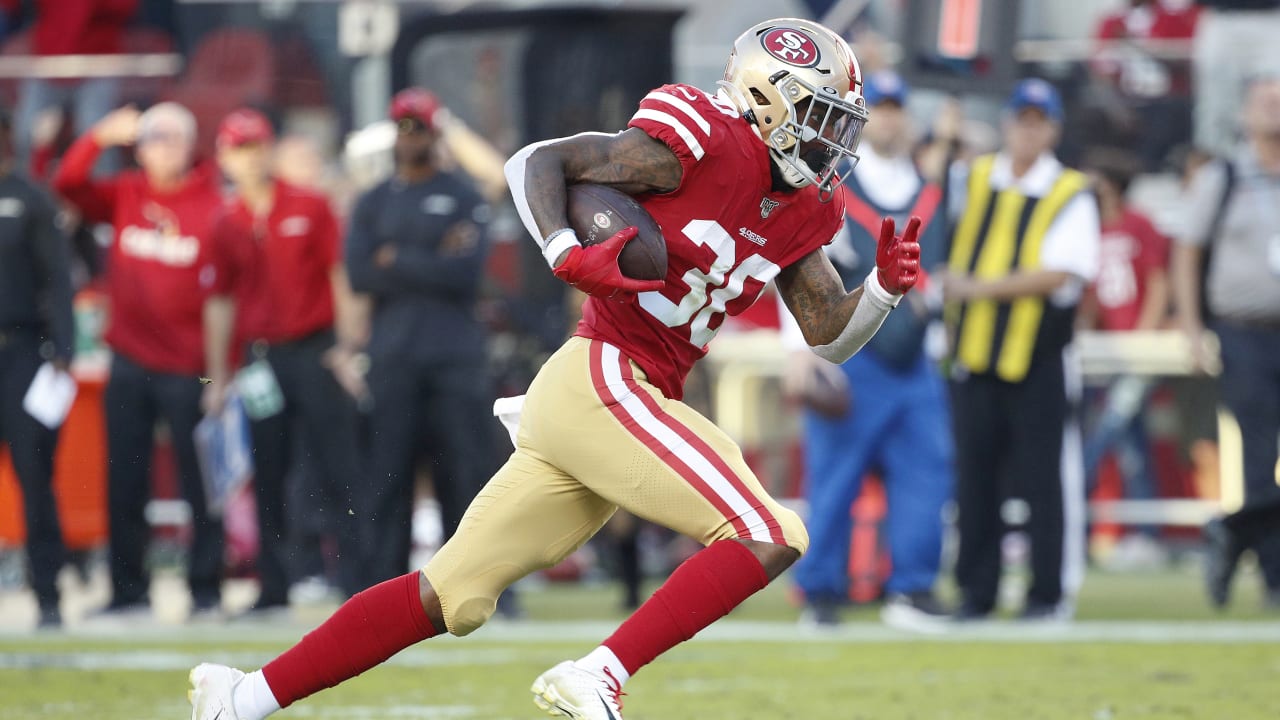 SANTA CLARA, Calif. – Defensive coordinator Vance Joseph said he was trying to win the game with an all-out blitz call late in Sunday's game, but it was the 49ers who used it as a springboard for the victory.
Quarterback Jimmy Garoppolo was able to get a pass off before the pressure got to him and running back Jeff Wilson hauled it in for a 25-yard score. The touchdown gave the 49ers the 30-26 lead with 31 seconds remaining in an eventual 36-26 victory.
"We were trying to win a game," Joseph said. "That's the bottom line."
Safety Budda Baker, linebacker Haason Reddick and linebacker Jordan Hicks all blitzed into the backfield, as Joseph was hoping a sack could give the 49ers a difficult field goal attempt as time winded down.
Outside linebacker Chandler Jones, who is one of the best pass-rushers in the league, dropped into coverage when Wilson went out for the pass but was unable to stick with the faster skill player.
"I tried to make the attempted tackle," Jones said. "Once I saw that I was beat, I made an attempt to tackle him. It wasn't a slip. I knew I had him. It was a good play."
Jones didn't have an opinion on the play-call, saying he is relayed the play and tries to execute his assignment. Joseph said Jones wasn't automatically going to drop into coverage but had to peel off once the running back headed downfield.
"I want to always rush Chandler, but sometimes you have to do that with certain pressures," Joseph said. "It didn't work, so that's my fault."
Joseph was aggressive on the series before when the Cardinals came up with an interception and kept it up on the decisive drive.
"He was moving the ball," Joseph said. "We weren't getting much pressure on the guy. I was trying to generate pressure. We had a guy (rushing) free and Jimmy made a play off his back leg."
Continue reading...