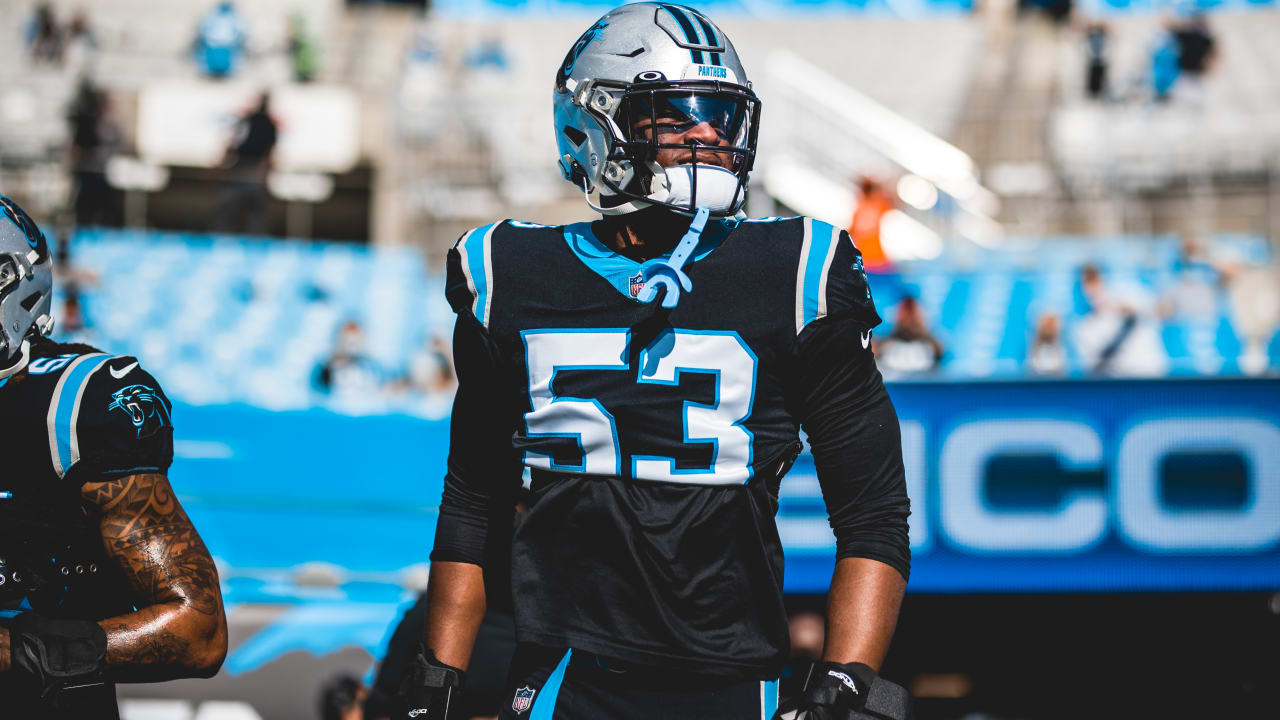 His thesis:
The Panthers could be better than a lot of people think this year.
His argument:
Because tweets are limited to 280 characters, nuance is hard, and so are complete thoughts sometimes. But he referenced a top-15 defense from last year, some strong individual award candidates, a depth of offensive playmakers, and a solid coaching staff.
He also pointed out some potential pitfalls, specifically relating to the development of the offensive line and the progress of new quarterback
Sam Darnold
.
Breaking it down:
First things first, referring to the Panthers as a top-15 defense last year is extremely generous.
Yes, they were 15th in the league in total defense as measured by yards per game. That's a handy number that gets used as shorthand for these kinds of things. Also, 15th out of 32 is what you could describe as barely above average, and you'd be etymologically correct. They were also 18th in points allowed, which is slightly below average.
Where they really struggled was getting off the field, as evidenced by the fact they were 31st in the league in third-down percentage, with opponents extending drives on nearly half their chances. They were also tied for next-to-last with just seven interceptions.
That's why the Panthers made some serious investments in fixing the secondary, in both free agency and the draft.
It's hard to pinpoint exactly who Orlovsky is referring to as a possible defensive player of the year candidate. Maybe he meant free-agent pass-rusher
Haason Reddick
, who had 12.5 sacks and six forced fumbles last year for the Cardinals. Maybe he meant defensive end
Brian Burns
, emerging after a 9.0-sack season. Maybe he meant hybrid linebacker/safety
Jeremy Chinn
, who led the team in tackles last year and scored a couple of touchdowns. Clearly, the defensive rookie of the year candidate he's referring to is cornerback
Jaycee Horn
, which makes sense given the fact he was the first defensive player chosen in this year's draft.